FEO NEWS FOR FALL 2005:
- SEPTEMBER -
The detritus of old Horror/Thriller history can be found here.
These are archived news items, many of them outside of this website, so overtime the links may not work.
For those of you who have been googling "Sick Moron", the referenced article is at the bottom of this page Here.
You can also read the full series of articles on Hurrican Katrina Here.
TRIBUTE TO THE BEAST


NEW YORK, NY - (

MARKET WIRE

) - On October 11th, Iron Maiden fans the world over will have something new to get excited about as the newly re-launched Restless Records releases "Numbers From The Beast: An All Star Salute to Iron Maiden," a tribute to the legendary band. The album, which features Maiden's own Paul Di'Anno and marks Restless' return to its metal and punk roots, is Produced by Grammy Award-winner and tribute album pioneer Bob Kulick (

KISS, Metallica, Aerosmith

) along with Brett Chassen and features appearances from current or former members of Iron Maiden, KISS, AC/DC, Motörhead, Anthrax, Dio, Judas Priest, Testament, Twisted Sister, Extreme, Whitesnake, Slaughter, Helmet, Dokken and many others.

"It's a fitting salute to an awesome band and may be the best tribute I've ever produced. I really like what we've done to these amazing songs, and more importantly, the band approves," says Kulick of the album.

"Numbers From The Beast" features 11 classic Iron Maiden tunes revamped in honor of the band's 25th anniversary. The final track listing is as follows:
1. Run To The Hills
2. Wasted Years
3. Wrathchild
4. Flight Of Icarus
5. Fear Of The Dark
6. The Trooper
7. Aces High
8. 2 Minutes To Midnight
9. Can I Play With Madness?
10. The Evil That Men Do
11. The Wickerman
The cover of every official Iron Maiden album has featured a zombie called "Eddie." Eddie has been painted by artist Derek Riggs for 20 years. "Numbers From The Beast" cover art was naturally painted by Riggs. FeoNote: Iron Maiden has been the frequent honoree/victim of various tribute albums - some better than others, and others the worst of all. Just last month (August), someone released a piano tribute to Iron Maiden no less. At any moment I expect Zamfir to release a pan pipe tribute to Iron Maiden and Weird Al Yankovic's accordian tribute is long overdue.
QUICK BITES


Time Magazine's, Lev Grossman, brought together two of the hottest talents in imaginative literature and film today. Neil Gaiman (AMERICAN GODS, ANANSI BOYS) and Joss Whedon (

BUFFY THE VAMPIRE SLAYER, ANGEL

), to a three way conferance call. Its a very cool read!


Interview: Neil Gaiman and Joss Whedon

.

AND

GIANT SQUID CAPTURED LIVE ON VIDEO!
Can proof of the Loch ness monster be far behind?
Scientists photograph giant squid.

PLUS

ASSOCIATED PRESS
Still stinging from new revelations that, for the past several weeks, they've basically been making up news reports about Katrina and New Orleans, shows their genius yet again with this headline:
Artic Ice Melts Faster As It Gets Warmer
Really...? The shit you say!

ALSO

NECROCOMICCON GETS A CONVICTED MURDERER
Some folks will do anything for a little notoriety. At the Necrocomiccon, which features celebrity guests in the Horror industry, this year's prize celebrity guest is none other than O. J. Simpson, who gained his biggest celebrity for murdering his wife and a waiter - getting a millionaire's pardon in criminal court, and getting convicted of murder in civil court. Such is California justice.

I'm not getting political here, either! This is actually the selling point of having O. J. at the Necrocomiccon. They don't push him as a football player or an Avis pitchman or an actor or anything, they just have him at the top of the guest page.

Of course, at the bottom of the guest page, after you scrawled through a who's who list of Horror movie celebrities and one shot actors, you also come across a throw-away celebrity, who seems to know that they are there as an excuse for O. J. Al Cowlings, who was the Buffalo Bills defensive Lineman, appears for naught but one day. If you recall (and please do), Al was also the guy who drove the white Ford Bronco. And he's the ONLY other sports player there. Together they are celebrating the 10 year anniversary of his Not Guilty verdict in the criminal trial. O.J. swore that he would look for the real killers, but he was only joking. No one else has ever been accused of the murders of Ron Goldman and Nicole Simpson because the evidence doesn't point to anyone else.

Ahem.

So if you are in the Los Angeles area this weekend, why not trot up to O.J.'s table and ask him why he did it? And if he's still into doing it again for a price.

FEO AMANTE

FEO AMANTE'S HORROR HOME PAGE


Will be taking a long blink from today until Tuesday, October 4. During that time I will be updating the code of the site, various back-end stuff, and various front end stuff to make the site run better, faster, and just plain spiffy-niftier.

All news that came through those days will be updated and posted October 4 so nothing will be missed.

The actual look of the page will change very little, but (and especially for you folks still on dial-up) the page should load noticably faster. And who knows? Maybe I will change the look of the site.
From

MARKET WIRE




UNIFIED TO WALK IN THE SHADOWS


LOS ANGELES, CA Unified Pictures announced the acquisition of the motion picture screenplay BENEATH THE SHADOWS which was penned by Anton Pardoe (

who wrote and starred in the company's upcoming release THE PERFECT SLEEP

). Unified also announced that Jeremy Alter has signed on to direct and produce and direct. "Given the long standing success of the horror genre, Mr. Pardoe's unique ability to deliver an innovative and fresh lens to recognizable narratives, and adding Mr. Alter's sophisticated directing eye, we feel we have a classic in the making" said Unified topper Keith Kjarval.

Pardoe adds, "Since I was a kid watching "Creature Features" with my brother through the one partially opened eye the blanket did not account for, I've had a lifelong fascination and love for horror in all its forms. I can't wait to throw our hat into the ring of the macabre with "Beneath the Shadows."

Alter, who is currently co-producing David Lynch's upcoming film "INLAND EMPIRE," continues, "Pardoe and I have been looking to do a horror film for some time. Not only is the script soaked with atmosphere and scares, but it has depth and meaning beyond what you might expect. I am excited to bring this story to the big screen."

Unified has just completed work on its most recent feature film THE PERFECT SLEEP (starring Roselyn Sanchez and Pardoe) and co-distributing the multiple award winning film DON'T MOVE (starring Penelope Cruz). Kjarval, who joined Unified in 2005 and executive produced "The Perfect Sleep" will serve in the same capacity on BENEATH THE SHADOWS.

Unified Pictures was founded in 2004. Formed to produce cost-effective genre films with both critical and audience appeal, Unified has enjoyed a terrific first year having acquired, financed and produced a feature and co-distributed another. Unified acquires, develops, and finances intellectual properties and takes them from inception to distribution.

FeoNote: In other words, they are seriously newbie! Of their three films so far, none have been released. But their soon to be released DON'T MOVE (a direct to DVD effort) stars Penelope Cruz and has won a smattering of film awards. As with any movie company directing their focus to Horror, Thriller, Mystery, and/or Suspense (and Unified seems interested in all three), I wish them the best of success.
QUICK BITES
ARE YOU READY TO SUFFER?
The promo clips of the game look straight out of DOOM, or QUAKE, er, possibly DUKE NUKEM, RESIDENT EVIL, HALF LIFE, etc. The point is, it looks like any number of a very long history of scary first person shooters. Cyber mutants, mechanized corpses, and caucasian-skinned what-the-hells.

Never the less, these games endure because once you get into them, they can scare the living hell out of you. Especially if you are like me and like to play them late at night with a set of headphones and in the dark.

YES!

So though its merely another in a long line of first person shooters, the trick is to make the game look as real as possible, even while you are presenting the UNREAL (of course I wouldn't forget that one). For you Horror fans who are also gamers, might I suggest that you point your browsers toward THE SUFFERING: Ties That Bind.

Hell comes to Baltimore.

AND

STUNT FOLKS IS NUTS I TELLS YA!
Okay, so Vic Armstrong (TOTAL RECALL, STARSHIP TROOPERS, WAR OF THE WORLDS and way, way more) has had a long career as a stuntman, dating all the way back to the 1960s, right? He's an old man, distinguished, he's British for chris'sakes! So when he gets his award for Lifetime Achievement, it's from a guy (fellow stuntman, Jim Trella) who is ON FIRE!

Not a special effect mind you, Trella is Really on Fire! Check out the story at BBC News.
From Count Smokula


KUDOS FROM THE COUNT


(FeoNote: Remember me telling you, back on Sept. 19, how I came to the aid of Vampire Clown musician and Troma actor, Count Smokula? The Count sent me a thank you email today. Now I know two people whose name is "Count")
Dear Mr. Feo Amante,

This incident could prove of that you too like me are a souper hero, but even vitout a cape!


Among other movies,
Julie Strain's
TALES FROM THE CRAPPER
Features music and an appearance by
Count Smokula.
There ve vere, stranded on Fairfax and you fly in like a bat from Feosylvania to aid and abet the afflicted!!! Completely out of nowvhere vit no varning system to your cellulux, only to your sonar powers!!!! How much did ve both abet? It is hard to keep track, but I think the stakes vas high and ve both vun (but I digress).
To put it simply, your kind presence vas a soothing factor in my Volvo's recovery ... from gaslessness!!!! Can you believe it? I vasn't thinking of my gas tank's heppiness, and that is vhat heppened! Then the Triple A truck arrived and fed Mr. Volvo some likvid gas (mebbe all the vay from Saudi Arabia, who knows?...how exotic!!!) And ve very sviftly on the vay to our rocking gig playing vit The Count Smokula Orchestra (The great Aaron and Dan Cohen from The Radioactive Chickenheads at the Clickers and Flickers 20th Annivoisary Party at the Stephen Cohen Gallery!)
That's a lot of information, but vhy not? For it vas you, Mr. Feo Amante, vit your good guy suit on, who ectually helped us to save the day!!!
Therefore, vit the powahs vested in me as Prophet and Founder of Smokulism, I avard you, Mr. Feo Amante, the position of H.E.F.F. (Honorary Esteemed Father of the Faith of Smokulism) for your kind deeds, vit all the privileges that come vit such an honor, vhatever, they heck they are, in poipituity.
Congrad chew layshins!!!!
Yours Truly,
Count Smokula
September 25, 2005
p.s. Alvays keep your gas tank vell-fed.
QUICK BITES


From Robert S. Rhine


DARK DELICACIES: THE BOOK!


It was a gory good time at Dark Delicacies for their first published hardcover anthology DARK DELICACIES: Original Tales of Terror and The Macabre by the Worlds Greatest Horror Writers (

Carroll & Graf

). The fans were lined up out the door to get a copy of the book which includes contributers, Ray Bradbury, Clive Barker, Richard Matheson and seventeen others. The book can be ordered through Amazon, Cemetery Dance, and Dark Delicacies.

Continued at SATAN'S 3-RING CIRCUS OF HELL.

AND

DARK DELICACIES CORRECTION
On September 19, I announced that Ray Bradbury would be signing at Dark Delicacies. This was the info I was given, though not by Del Howison. In fact, Ray Bradbury was not scheduled to show and I apologize to anyone who may have gone to Dark Delicacies in the hopes of getting an autograph from Ray.

Any one of you who did go to Dark Delicacies to get a Ray Bradbury autograph might be very well saying right now, "God damn you, Feo! I drove all the way to Burbank! You suck!" And, of course, you are right.

That said, there were many fine writers who attended the signing and the book, DARK DELICACIES, is still worth getting. I got mine toot-sweet!

PLUS

From Mike Philbin


REVISIONIST MAXIMUS


OXFORD, U.K. (

PRWEB

) September 25, 2005 -- THE LIFE AND DEATH OF HERTZAN CHIMERA, the official biography of an invented persona, by Mike Philbin, Chimericana Books 2005.

It took Oxford, Uk resident artist/author Mike Philbin fourteen years to give birth to, nurture, allow to grow and then kill off his 'bizarro' writing persona Hertzan Chimera.

Hertzan Chimera R.I.P.
April 1 1990 - August 5 2004

Mike had learned to live with Hertzan's craziness as his writing persona's literary perversity and online confidence grew. He had accepted Hertzan's whacked-out control over his fingertips at the expense of some literary understanding on the part of the reader. After all, he was purposefully trying to make the reader's life more difficult. Trying to get the reader to think a little more about the shit he was reading, the sheer crap publishers throw onto the shelves these days. Trying to challenge 'accepted' standards of what was sellable fiction, format, narrative.

In this fourteen year spell of disconnected insanity, Hertzan Chimera penned the extreme books Szmonhfu (novel), United States (novel), Animal Instincts (collection), Spidered Web (horror writer interviews), Broken (collaboration with Wrath James White and Alex Severin), BoyFistGirlSuck (collaboration with Alex Severin), Skin (collaboration with Star Jewel Smith), Chim+Her (collection with 8 female collaborators) and Chim+Him (collection with 7 male collaborators).

The Life and Death of Hertzan Chimera is the official biography of one of horror fiction's most extreme creative writing talents. It gives the story of the 'Hertzan' writing persona and its control over Mike's writing life.

Mike Philbin's new novel Yôroppa (under the name Mike Philbin) is due from Hellbound Books in early 2006. He remains the editor of the annual Chimeraworld anthology, also released through Chimericana Books.

ALSO

From Creation Entertainment
LISTEN UP YOU PRIMITIVE SCREWHEADS
As the groovy "Ash" in the classic EVIL DEAD movie trilogy, he battled armies of the living dead. As a cantakerous Elvis Presley in BUBBA HO-TEP, he teamed up with an African-American John F. Kennedy to save the residents of an East Texas rest home against a soul-sucking mummy. He is the only actor who can rightfully claim that he defeated SPIDER-MAN. Who is this master thespian? He's Bruce Campbell: and has he got a CD for you! On September 27, Rykodisc will release the hilarious and unabridged audio performance of the renaissance actor's New York Times best-selling book MAKE LOVE! THE BRUCE CAMPBELL WAY.

Presented complete on six CDs, the audio version MAKE LOVE! THE BRUCE CAMPBELL WAY whispers a sweet SRP of $29.98.

Bruce has adapted MAKE LOVE! THE BRUCE CAMPBELL WAY into a self-produced audio version that stars none other than Bruce Campbell - as himself! Accompanied by a top-notch voice cast, thrilling sound-effects and a script of the book he wrote specially for this recording, Bruce has brought the book to life in a new and totally unique way on this six CD set! This is not an "Audio Book", but rather an "Audio Movie" and the first of its kind! Only Bruce Campbell and Rykodisc can bring you 2005's most unique audio experience that doesn't require partaking in that ancient "reading."

Tune in, turn on and let Bruce give your ears and funny bone some sugar, baby, with MAKE LOVE! THE BRUCE CAMPBELL WAY.
HAPPY HORROR THRILLER BIRTHDAYS TO -
Actor Linda Hamilton (TAG: The Assassination Game, CHILDREN OF THE CORN, TERMINATOR, BLACK MOON RISING, KING KONG LIVES!, BEAUTY AND THE BEAST [TV], TERMINATOR 2, SILENT FALL, SHADOW CONSPIRACY, DANTE'S PEAK, BATMAN BEYOND, SKELETONS IN THE CLOSET) is 49.
And on Saturday -
Actor Spencer Treat Clark (ARLINGTON ROAD, DOUBLE JEOPARDY, UNBREAKABLE, MYSTIC RIVER) is 18.
A CHAMISH SUMMER
Actress, Leanna Chamish (HARVESTS, STAKES, SWARM OF THE SNAKEHEAD, VAMPIRE SISTERS), wrote to let us know that she was in a few Horror movies this summer, which are currently in post production. Look for Leanna in HER MORBID DESIRES. You'll also see her in the upcoming, DEAD HUNT.
Visit her at LeannaChamish.com.
HAPPY HORROR BIRTHDAY TO-
Writer Brian Keene (NO REST FOR THE WICKED, TALKING SMACK, THE RISING, THE RISE AND FALL OF BABYLON [w/John Urbancik], FEAR OF GRAVITY, TERMINAL) who is 38.
QUICK BITE
This one from long time Horror writer, first time novelist, Mark West.
Just a quick note to let you know that my debut novel, IN THE RAIN WITH THE DEAD (published by Pendragon Press), will be launched at FantasyCon on October 1st. As an appetiser, the first excerpt has just gone online - to check out this little extract, go here.
There is a dedicated page for the book at my new/improved website.
Visit Mark at MarkWest.
HAPPY HORROR THRILLER BIRTHDAYS TO -
Your favorite Uruk and Sauron,
Actor Sala Baker (All the LORD OF THE RINGS movies) is 29.
Harry's perpetual nemesis,
Actor Tom Felton (HARRY POTTER AND THE PHILOSOPHER'S STONE, HARRY POTTER AND THE CHAMBER OF SECRETS, HARRY POTTER AND THE PRISONER OF AZKABAN) is 18.
Musician Nick Cave (Album: NOCTURAMA, Movies: SCREAM everything, HELLBOY) is 48.
Even actors who frequently work in movies with a budget matching the price of a Corolla, are recognized here. So Happy Birthday to
Actor Catherine Oxenberg (LAIR OF THE WHITE WORM, OVEREXPOSED, THE COLLECTORS, THE OMEGA CODE, SANCTIMONY, PERILOUS, ROAD RAGE, FROZEN IN FEAR, THE VECTOR FILE, PREMONITION) who is 44.
HAPPY HORROR THRILLER BIRTHDAY TO -
The, THE, THE Horror Thriller author. Few can honestly say that they are a legend in their own time, and man but that has to feel weird!
Writer Stephen King (Go to our Stephen King page) is 59.
From

Arvid Nelson




THE LATEST ... R E V E L A T I O N S


(

FeoNote: Press releases from Arvid are more personal than promotion. But hey, whatever works!

)
For those of you who don't know, REX MUNDI is a comic book I (

Arvid!

) write and produce. It's a mystery about the Holy Grail set in an alternate history Paris where magic is real and the Catholic Church never lost its grip on power.

Woodchuckpalooza '05, an annual comic book signing at the Mile High Comics Megastore in Denver, was a blast - all thanks to the ever-charming Rowan Rozanski. I had a great time meeting the Rozanski clan and watching my dear friends get slowly but profoundly drunk at the barbecue the day after the signing.

Not even going to try to mention everything that happened, so here are some highlights: Chris Moreno and I had fun (at least I had fun) doing stupid Michael Caine and Sean Connery impressions in the car on our way to and from festivities. Chris, you are a card, sir! Hanging with Karen Maeda aka DJ Jackalope was awesome. Always nice to meet someone else who "gets" electronica! It was also a pleasure getting to know Gene Ha, whose talent is surpassed only by his humility... and his abs! Gene took off his shirt for some belly dancing at a Moroccan restaurant. Arvid (again, that's me!) got all hot 'n bothered! And I'd be remiss if I didn't mention Josh Dysart. My relationship with Josh deepens every time we meet. Josh has an awesome vampire story he wants to tell; all I'll say is it's completely unique. I hope he gets it in print soon.

Issue 14, CITY OF THE DEAD: in stores!
My apologies: in the last Revelations I mistakenly referred to #14 as "Most Beloved". The title is in fact "City of the Dead". Whatever it's called, it's in stores now. Reviews have been overwhelmingly positive, and I mean it when I say this: the next few issues are the ones
OH, DARE I DREAM


Today, Tuesday, September 20, 2005, is the release date for the SPECIES Trilogy box set. Oh yes. You can now purchase the complete trilogy featuring SPECIES (

The Special Edition!

),
SPECIES II (

The Nothing Special Edition

),
and the direct to cable TeeVee, SPECIES III (

now unrated

). Now all three of these movies can be yours. Oh but wait: there is also a 4th bonus disc? Be still my f*cking heart!

Yes, the-uh 4th disc has special bonus features as befits the SPECIES trilogy:
The Origin featurette (aka Why the hell did they do this?)
The Concept featurette (aka What the hell were they thinking?)
The Discovery featurette (aka Beneath the rock where they found it)
Designing a Hybrid featurette (aka The Money featurette)
HR Giger At Work featurette (aka The Money featurette II)
Species II: Eve of Destruction featurette (aka Why the hell did they do it again?)
Species III: Genesis featurette (aka Will they stop at three?)
Species Alternate Ending (The ending they thought was the worst of the two)

So if you are the kind of person who was utterly wowed by the complete trilogy - and I'm talking to you, yes, you with the snot running down your lips - then walk, don't run, to your nearest place of purchase to get your copy of the SPECIES Trilogy Box Set. Do it eventually, before they collect dust.

FEO AMANTE

QUICK BITES
What's possibly even funnier
than my site coming up as first choice under the Google search term,

Sick Moron

, is that people would actually write me to let me know they were even googling Sick Moron! I mean, I know I used the words in the article and all, but to be at the top of nearly 2,000,000 page returns for Sick Moron? Just how many damn sick morons are out there that warrant having someone dedicate a freaking web page to them?

Google it yourself, or just go to the article, archived at the top of the page Here.

AND

Oh damn! President George Bush designated Friday, September 16th as "Prayer Day" and I plumb forgot all about it. Oh well. It's far too late to start praying now: by presidential decree! I'm sure Halliburton's prayers were answered though. As for me, I guess I'll just have to muddle on with my heathen ways. Someone have Madonna put in a good word for me with the red string folks. Or better yet, perhaps I'll join the Church of the Flying Spaghetti Monster!

PLUS

So I'm driving down Fairfax near downtown Hollywood with my wife and a friend, right?


And who do I see? None other than a guy dressed as a vampire. But not just any vampire, a vampire CLOWN; complete with a red fez and pink tinted sunglasses. He's standing next to his Volvo with the hood up and he's on a cell phone.

My wife says, "What the hell?" My friend says, "What the hell?" and I say, "Hey! That's Count Smokula!" So we pulled over and I offered assistance to him and his son, Ben. My wife and friend were agog, but that's life when you are a Horror fiend.

So remember, no matter where you are in the world, the next time you see the weirdest, freakiest, most out of place person you've ever seen in your life, and he or she looks like they are in trouble: help them out, please. After all, they're probably a friend of mine! Thanks!

ALSO
From Mike Philbin
CHIMERAWORLD: SAME FATHER, NEW MOTHER
Oxford,UK-based artist/writer Mike Philbin is the man behind keyboard entity Hertzan Chimera R.I.P. Mike began editing the Chimeraworld anthologies two years ago with the publication of Chimeraworld #1 (c/o Cyber Pulp Press of Houston, TX) to great critical acclaim in the alternative press. Chimeraworld #1 was a pure 'grand guignol' festival of all things subversive, horrific and insane - 23 bizarro stories from all round the writing world.
Due to publisher delays that would take publication of Chimeraworld #2 into the
first quarter of 2006 when it should have been released in June 2005, Mike decided to create Chimericana Books to publish Chimeraworld #2. This second anthology is the morbid twin to its schizoid brother, dealing as it does with tortured souls in hospice hell, rooms that eat their hapless occupants and the abortion people.
CHIMERAWORLD #2 contains 23 stories of obscene mental fiction written by 23 of the most innovative writers out there that will literally explode your socks.
CHIMERAWORLD #2, TABLE OF CONTENTS
DAMP - Steve Lockley & Paul Lewis
THE DANCE - Brian W Keen
THE STAGNANT PONDS - Kurt Newton
A TASTE FOR DEFORMITY - Dustin LaValley
THE ABORTION PEOPLE - David L Tamarin
IT'S YOUR TURN - Derek Gunn
TWISTED JUSTICE - Michele Acker
THIS COLOSSAL WRECK - Anthony Cain
C.U.N.T. - William D. Carl
THE FORT - Glen Alan Hamilton
ASKING FOR IT - Quentin S Crisp
EMBALMING 101 - J. M. Heluk
AT THE ORPHANAGE - Charles Richard Laing
DREAM LOVER - Ken Goldman
BLIND FEELING - Nicholas Alan Tillemans
GREY LOVE - Suzanne Church
FIZZ - Eric Shapiro
LITTLE BOY BLUE - Tony Richards
BIRDCAGE - Karen James
SIN AND SORROW - John Meany
ABRAHAM LINCOLN'S CHILDREN - Andrew Zimmerman Jones
THE FINAL WAIT - Richard Lee
THE FORGOTTEN - Destiny West
Look out for the imminent re-release of Chimeraworld #1 through Chimericana Books and the forthcoming Chimeraworld #3 (reading period extended to end-October 2005).
WASSMOR
From Deena Warner
DEENA DOINGS
(FeoNote: This is what a week looks like for Horror artist and writer, Deena Warner)
This has been such an exciting week, I wanted to share all the good news with you!
MONDAY
On Monday, Issue 21/Volume II of Cthulhu Sex Magazine was released. This issue features fiction by Wrath James White, Mark McLaughlin and Nancy Jackson and artwork by Chad Savage, David Bollt and me (yay!).
This is the first issue of the magazine that is being carried in Barnes and Noble and Hastings store chains. If you'd like to get a copy, please order one from your local store!
View the seven images I have in the magazine.
TUESDAY
On Tuesday, author Tim Lebbon launched a website exploring the fictional Noreela universe from his novels DUSK and DAWN. I designed the Noreela website as well as a banner ad, print ad and customized message board. Be sure to check out the fabulous contest Tim is currently running!
THURSDAY
On Thursday, Gary Braunbeck's second Cedar Hill collection, HOME BEFORE DARK, was released from Earthling Publications. This book contains a full Wraparound Cover and over 20 interior images by me. Special Feature
View a step-by-step making of the Cover Image:
FRIDAY
On Friday, I posted a series of four Desktop Pictures that I created. Please visit the site for some free Deena Warner art for your computer. Just my way of thanking you for your interest in my work!
FINALLY
DARK DELICACIES
(FeoNote: If you plan to be in the Los Angeles area the weekend of September 24th & 25th, you may want to know about these events)
On Saturday, September 24th at 7:00pm -
Long before Katrina became a household name, this signing was scheduled. Now it couldn't be more topical. Award winning photographer, Elizabeth Huston, signs her new book, SACRED: New Orleans Funerary Grounds (TPB coffee table book). Prints will also be available for purchase.
Sunday, September 25th, starting at 2:00pm -
DARK DELICACIES: Original Tales of Terror and the Macabre edited by Del Howison and Jeff Gelb cover artwork by Bernie Wrightson.
Dark Delicacies is an anthology of original horror stories by some of the top writers in the genre, including Clive Barker, Ray Bradbury, Ramsey Campbell, John Farris, William F. Nolan, Richard Laymon, Whitley Strieber, F. Paul Wilson, Brian Lumley, and many others!
Featuring artwork by more than a dozen artists - including a full color cover by Bernie Wrightson - this oversized, slipcased, and signed deluxe edition will be a fantastic addition to your collection!
The Table of Contents:
Richard Matheson (foreword)
Clive Barker
Ray Bradbury
Ramsey Campbell
John Farris
Nancy Holder
Roberta Lannes
Richard Laymon
Brian Lumley
Lisa Morton
Steve Niles
William F. Nolan
Rick Pickman
Robert Steven Rhine
David J. Schow
D. Lynn Smith
Whitley Strieber
F. Paul Wilson
Gahan Wilson
Chelsea Quinn Yarbro
This will be a massive Book Release party and signing event on Sunday, September 25th, 2005 at the Dark Delicacies Bookstore in Burbank, California. Scheduled writers who will be signing are:
Del Howison and Jeff Gelb, and contributors
Nancy Holder,
Roberta Lannes,
Lisa Morton,
Steve Niles,
Robert Steven Rhine,
D. Lynn Smith,
Whitley Strieber
More writers to be announced.
Dark Delicacies is located at
4213 West Burbank Blvd,
Burbank, CA
HAPPY HORROR THRILLER BIRTHDAYS TO -


Writer

Tanith Lee

(

MORTAL SUNS, VIVIA, THE CLADIA JOURNALS, THE BOOK OF THE DAMNED, THE BOOK OF THE MAD, RED AS BLOOD, FACES UNDER WATER and way more

) is 59.
Actor

Kevin Zegers

(IN THE MOUTH OF MADNESS, SPECIMEN, SHADOW BUILDER, KOMODO, FEAR OF THE DARK, WRONG TURN, DAWN OF THE DEAD [2004], THE HOLLOW) is 21.


And on Sunday -


Actor

James Marsden

(CAMPFIRE TALES, DISTURBING BEHAVIOR, GOSSIP, X-MEN, X-MEN 2, THE 24TH DAY) is 32. James shares a September birthday with his director from X-MEN, Bryan Singer.
Actor

Billy Drago

(

VAMP, HUNTER'S BLOOD, HERO AND THE TERROR, DARK BEFORE DAWN, CYBORG 2, LUNARCOP, NEVER SAY DIE, A DOLL IN THE DARK, CONVICT 762, THE CIRCUIT

) is 56.


And on Saturday -


Director

Bryan Singer

(PUBLIC ACCESS, THE USUAL SUSPECTS, APT PUPIL, X-MEN, X-MEN 2) is 40.

"Hey, Feo," they say. "I've significantly contributed to Horror or Thrillers, or Mystery, or Suspense. How come you never mention my birthday?"

Well folks, I'm just like Michael Drosnin, see? There's really no Bible Code that let's Mike or me predict the future - so I can't divine information from any realm other than reality. Therefore, if you want me to wish you a Happy Birthday, Freakin' Tell Me About It!

Then they yell, "I emailed you my freaking birth date last year!"
And I respond, "MY FREAKIN' HARD DRIVE CRASHED LAST YEAR! (good excuse as any) SO SEND IT AGAIN!"

Thank you!
QUICK BITES
More Horror stories coming out of New Orleans. According to ABCNews.com, a Representative of New Orleans and a senior member of the House Ways and Means Committee, used two National Guard trucks and a helicopter to go to his house for about an hour and help him move his belongings out. This, at a time when those very same National Guard soldiers needed to be saving lives (the helicopter, in fact, actually had four rescued people on board at the time they received the "help call").

Amid Katrina Chaos, Congressman Used National Guard to Visit Home
AND
SATAN IS JUDGED BY HEAVY METAL
You'd think it'd be the other way around, but no. Robert Steven Rhine's SATAN'S 3-RING CIRCUS OF HELL, Rhine's loving tribute to the days of old EC comics like TALES FROM THE CRYPT, gets a great review in the October issue of HEAVY METAL Magazine. Every Horror fan and more than a few Science Fiction fans should know about Heavy Metal. Started in 1977 by National Lampoon magazine, as an American offshoot of the French magazine, Metal Hurlant (Screaming Metal), the magazine has been involved with everything from the movie ALIEN to their own animated HEAVY METAL movies.
Go to SATAN'S 3-RING CIRCUS OF HELL for more.
HAPPY THRILLER MYSTERY BIRTHDAYS TO -
Since 1989, this actor has directed his career toward Thriller Mysteries with huge success. Happy Birthday to
Actor Tommy Lee Jones (EYES OF LAURA MARS, BLACK MOON RISING, THE PACKAGE, UNDER SIEGE, THE FUGITIVE, BLOWN AWAY, THE CLIENT, NATURAL BORN KILLERS, VOLCANO, MEN IN BLACK, U.S. MARSHALLS, DOUBLE JEOPARDY, RULES OF ENGAGEMENT, MEN IN BLACK II, THE HUNTED, THE MISSING) who is 59.
QUICK BITES
RIDING WITH CREEPERS
David Morrell is on the road and promoting his new novel, CREEPERS. Find out why this long time Thriller writer may have written the hottest Horror Thriller of the year. With reviews by Publishers Weekly, SF Reader.com, and more. Plus a travelogue, Riding With Creepers, and photos of David touring the country and with his friends.

The blog will be coming soon.

Check out the Official CREEPERS Promo site.

AND

From Del Howison
COMICAL HORROR
On Sunday September 18th at 2:00 p.m. Dark Delicacies will present an eclectic group of writers and illustrators. Professor Odysseus Malodorus will be signing TALES OF THE TRULY GROTESQUE BOOK 1: The Stench of Sulphur Swamp.
Bryan Baugh will sign his new graphic novel WULF AND BATSY.
Artist Eric Pigors will sign UNKLE PIGORS NOOSERY RHYMES.
Rounding out the group will be Illustrator David Hartman signing the graphic novel THE DEVIL'S REJECTS.

Dark Delicacies is located at
4213 West Burbank Blvd,
Burbank, CA
HAPPY HORROR THRILLER BIRTHDAY TO -
Since 2002, this young actor has turned his career toward Horror Thriller movies. Whether by accident or design remains to be seen, but for this year, let's wish a big Happy Birthday to
Actor Jesse James (GODS AND MONSTERS, THE GINGERBREAD MAN, FEAR OF THE DARK, THE BUTTERFLY EFFECT, THE AMITYVILLE HORROR [2005], THE DARK ROOM) is 16.
QUICK BITES
From Spawn.com
WALLACE AND GROMIT: FULL FIGURED
Our latest feature, showcasing products related to the upcoming release of the feature-length, stop-motion film, Wallace & Gromit: The Curse of the Were-rabbit, is now online - complete with photography, figure specs and downloadable content, giving fans an in-depth look at our plans for this much-anticipated collection of products.
For the rest of this article, go to Spawn/Wallace and Gromit.

AND
THEY CAN'T SEE YOU BUT NOW YOU CAN SEE THEM!
No question, Armando Ossorio is one of my favorite Horror directors of all time. I am fully aware that his movies aren't for everyone, but that doesn't affect my love for the man's films. Now, for the first time, Blue Underground is releasing all of the TOMBS OF THE BLIND DEAD movies and remote sequels in one package! The DVDs will be released August 27. You get TOMBS OF THE BLIND DEAD, RETURN OF THE BLIND DEAD, HORROR OF THE ZOMBIES, and NIGHT OF THE SEAGULLS. As an additional bonus, you also get a DVD with goodies like interviews with Director Armando Ossario (WHEN THE SCREAMING STOPS). Wicked cool!
Go to Blue Underground for more info
PLUS
From Feo Amante
OUTRAGEOUS POWER OUTAGE!
Sorry I didn't update the website Monday & Tuesday.
You see, via various circumlocutions regarding the Internet, my updating the website really depends on a stable powersource in the Southern California area. They had a large section of their grid shut down on Monday and I was unable to update feoamante.com. But it gets worse than that. Many people had to deal with excruciatingly slow traffic in all major routes regarding traffic lights, because those too, had no power!
People spent hours trapped in elevators in small buildings where they don't have an automatic elevator rescue system installed. Naturally, when you lose power, all manner of things that require said power, shut down.
Apparently this all came about when "The Los Angeles Department of Water and Power workers cut several cables incorrectly, slicing the thin wires as a group, rather than one at a time, said Ed Miller, director of Power System Operations and Maintenance for the department. That triggered a short and tripped circuit breakers (full story Here)." But I don't blame the utility company, the county, the city, or even the state. No.
Ellen Degeneres was on one of the few working TV networks today talking about how terrified celebrities are to truly speak their mind. They fear reprisals and they live in fear because they cannot say what they really want to say (I'm guessing that she didn't really want to say this). In essence, their freedom of speech has been taken from them. Considering how loquacious celebrities have been lately regarding everything under the sun (that is, the second they can squeeze themselves out through the doors of the Betty Ford clinic and into the doors of the nearest Jenny Craig), I can only imagine Ellen is referring to those celebrities who are secret conservatives and/or Republicans. Come out as a Republican in Hollywood and enjoy the cool breeze of your career whizzing past in the wake of the black ball with your name on it.
So as you can imagine, between the power outage and my right to speak freely and without fear in the LA area, Monday was a lousy time for all of Southern California. So I'd just like to join the compromised, conforming, lockstep wannabe celebrities of the LA area when I say, I blame President Bush for this.
Losing our electricity? Why the man is worse than Adolph Hitler! Bush must be made to pay! Where was homeland security? What are my tax dollars paying for? Michael Moore needs to make a movie about this!
QUICK BITES
ROBERT RHINE GETS INTO PENTHOUSE
Not that you'd ever want to see Horror Writer, Robert Steven Rhine, posing in Penthouse. But relax, they only talk about him while they show off the gals of his website, GirlsandCorpses.com. What's more, the magazine, Australian PENTHOUSE, also features a cool article on Robert's newly released graphic novel. Check it out at SATAN'S 3-RING CIRCUS OF HELL.
It's not often (likely never), that a magazine would so loudly trumpet another competitor in the field, but magazines from MAXIM to BIZARRE to PENTHOUSE have enthusiastically covered the upcoming GirlsandCorpses.com. This could be big!
AND

Michael Laimo

From

Michael Laimo




EVERYBODY'S TALKING TO MICHAEL


I attended the Horrorfind convention last month, and had the luxury of sitting down with Countgore's tombkeeper, Judy Comeau. You can check out the video here: There's also a couple of new reviews linked there, for both Demonologist, and for Atmosphere.

2. And speaking of interviews, you might want to check out the latest issues of Wicked Karnival Magazine, and Dark Discovery Magazine, which contains new interviews with me:

3. The new issue of the very fine-looking Surreal Magazine has a new short story of mine, Keepsakes.

4. For those of you looking for a great new movie, check out the website for William Miller's first movie, Headspace. Bill's a good friend, and a very talented film maker. The movie stars Sean Young, and by the looks of the trailer, should be a huge success.

5. And, finally, my cousins's band, LIFE OF AGONY, have a new CD out, and it is AMAZING. If you like Pearl Jam, or Stone Temple Pilots, you'll love LIFE OF AGONY. The new CD is called BROKEN VALLEY, and I repeat, it is heavy and amazing! Guitarist Joey Z and vocalist Keith Caputo are my loving cousins, and I couldn't be more proud of them!
HAPPY HORROR THRILLER BIRTHDAYS TO-


Horror Writer

Charles L. Grant

(

BLACK OAK: HUNTING GROUND, BLACK CAROUSEL

) I don't know his exact age but it's reasonable to assume that there are some hills younger than he.
Horror Writer

Kathryn Ptacek

(

GHOST EYES, SHADOWEYES, [editor] WOMEN OF DARKNESS, WOMEN OF DARKNESS II

) I don't know her exact age either, but I'm pretty sure that all the hills are older than she.
In no time flat he has become the GoTo guy for action thrillers. Happy Birthday to-
Actor

Jason Statham

(SNATCH, GHOSTS OF MARS, THE TRANSPORTER, COLLATERAL, CELLULAR, TRANSPORTER 2) is 33.
Since 1994, this veteran actor has turned his career toward Horror and Thriller movies. Happy Birthday to
Actor

Ian Holm

(ALIEN, KAFKA, NAKED LUNCH, FRANKENSTEIN, LOCH NESS, eXistenZ, BLESS THE CHILD, FROM HELL, THE LORD OF THE RINGS, THE DAY AFTER TOMORROW) is 75.
QUICK BITES
TWO WRITERS NAMED RICHARD LAYMON
And they were both involved in writing Horror. What are the odds, pray tell?

The Richard Laymon I knew wrote some powerful knock-down-drag-out Horror as well as Mystery Suspense Thrillers. He once said that his stories were largely not so much Horror, as "bad people doing bad things," (this said with a boyish "Heh, heh, heh."). But there is another Richard Laymon who has edited what may turn out to be a powerful book in its own right. And part of its power is that it may be true.

SAN FRANCISCO, CA - (MARKET WIRE) - A richly illustrated new paperback published today, "Discovering The Maltese Falcon and Sam Spade," edited by Richard Layman, uncovers from institutional and private archives a wealth of revelations about the book and film versions of "The Maltese Falcon," its author Dashiell Hammett, and his influential hero, detective Sam Spade. Crammed with fascinating facts, the new book provides hundreds of never-before-published photos, documents, and original source materials, including production notes for the three movie versions.

"A treasure beyond price for fans of both the classic Hammett novel and the three (that's right, three) film versions of the doomed quest for a black bird," writes Kenneth Turan in The Los Angeles Times. "An incredible amalgam of photos, memos, letters, reviews, whatever, this will make fans of the book or the film gasp as one unexpected delight succeeds another. With this book, wonders really do never cease."

The result of a lifetime of research by Hammett expert Layman, "Discovering The Maltese Falcon and Sam Spade" provides hundreds of surprises about the novel, its author, and its film versions, such as:
*

For rights to publish the now-famous novel (

which has sold more than 4.5 million copies in English alone

), publisher Alfred A. Knopf paid author Hammett an advance of nothing.

* The sculptor who created the legendary statuette of the black bird for the 1941 Humphrey Bogart movie may have been an accomplice of the Black Dahlia murderer and the killer of author James Ellroy's mother.

* Working notes (printed here for the first time) for "The Secret Emperor," Hammett's first, never-finished novel, show that it included elements he later used in "The Maltese Falcon" and "The Glass Key."

* About the same time that Hammett wrote "The Maltese Falcon," he also wrote "The Boundaries of Science and Philosophy," published here for the first time.

*

More than 2,000 changes were made to the original magazine version of "The Maltese Falcon" before it was published as a novel.
Contributors to "Discovering The Maltese Falcon and Sam Spade" include Dashiell Hammett himself, plus Jo Hammett, Richard Layman, Joseph Shaw, Mary Astor, Dorothy Parker, Hal Wallis, John Huston, Joe Gores, William F. Nolan and more than fifty additional writers. It is illustrated with more than 250 black & white and color photos, illustrations, and facsimiles. The book is "the stuff that dreams are made of" for fans of "The Maltese Falcon," Dashiell Hammett, detective fiction, film noir, and the history of literature and cinema.

"Discovering The Maltese Falcon and Sam Spade" is released in 2005 as part of events held worldwide this year to celebrate the 75th anniversary of the publication of "The Maltese Falcon," often named as one of the twentieth century's best novels. John Huston's film adaptation made Humphrey Bogart a star, and was selected by the American Film Institute as number 23 in its selection of the 100 greatest movies of all time.

AND
From

The Dead Doorman




FANGO MEETS THE JERSEY DEVILS


Today we are excited to announce that we will be giving out Shoulder Bags (

these are beautiful, high quality bags with the Fango Weekend of Horrors logo proudly emblazoned on the front

) to the first 1500 attendees at the Secaucus, NJ event, courtesy of the amazing TV series The Masters of Horror. They have also provided us with several thousand calling cards that you may use to make free phone calls with!

In addition, legendary producer/director/writer MICK GARRIS has just been added to our programming lineup, joining an already illustrious group of creative talents including CLIVE BARKER, JOHN LANDIS, KELLY STABLES, EMILY PERKINS and DEE SNIDER!

Three more great reasons to be sure to attend FANGORIA'S WEEKEND OF HORRORS, coming September 24-5, 2005 to the beautiful Crowne Plaza Meadowlands in Secaucus, New Jersey. JOIN US TO PUT THE CONVENTION OVER THE TOP!
HAPPY HORROR THRILLER BIRTHDAYS TO-
Actor Jeffrey Combs (FRIGHTMARE, THE MAN WITH TWO BRAINS, RE-ANIMATOR, FROM BEYOND, CELLAR DWELLER, BRIDE OF RE-ANIMATOR, DOCTOR MORDRID, NECRONOMICON, CASTLE FREAK, THE FRIGHTENERS, HOUSE ON HAUNTED HILL, THE ATTIC EXPEDITIONS, FEAR DOT COM, BEYOND RE-ANIMATOR, and way more!) is 51.
Actor Goran Visnjic (NIGHT WATCH, PUSKA ZA USPAVLJIVANJE, THE PEACEMAKER, THE DEEP END, DOCTOR SLEEP, ELEKTRA) is 33.
Comic The Amazing Jonathon is a Horror comic if there ever was one. He routinely chews up shards of glass, razor blades and string, and then, bleeding profusely from the mouth, pulls it all out neatly tied to the string. He is also known for pulling the spines out of volunteers from the audience. He is 47 today.

WESTON OCHSE

From Weston Ochse


SPECIAL EDITION - IN DELIRIUM


Things have been quiet this summer as I weather the monsoons and work on finishing Halfway House, but I've broken my silence to tell you about a book that will sell out within hours. This anthology, IN DELIRIUM, features my story 22 Stains in the Jesus Pool.

There are 274 signed and numbered hardcovers signed by all contributors.

Brian Keene edits this tribute anthology to Delirium Books featuring the following Delirium authors and their stories:

Cover art by GAK

*

Something For Nothing (Introduction)—Brian Keene


*

Snow Angels—Greg F. Gifune


*

Back Row—Brian Lumley


*

Bringer of the Dead—Gerard Houarner


*

Souler—John Urbancik


*

Moving Pictures, Still Life—Stephen Mark Rainey


*

Watershed—David B. Silva


*

22 Stains in the Jesus Pool—Weston Ochse


*

Apples and Oranges—Jeffrey Thomas & Scott Thomas


*

The Money Shot—Michael Oliveri


*

Torpor—Charlee Jacob


*

Bucket of Love—John Maclay


*

I Saw Renny Shooting Santa Claus—David Whitman


*

Sister—Brian Knight


*

What The Nervous Old Lady on the Bus Had To Say—Mark McLaughlin


*

Thin Skin of the Soul Worn Away—Tom Piccirilli


*

Contents—Michael Laimo


*

Masquerade—Gene O'Neill


*

Mr. Mouth—Michael A. Arnzen


*

Shiny Black Boot—Kurt Newton


*

What Happened At Forest Green Cemetery—J.F. Gonzalez


*

The House That Shane Built—John Everson


*

Complete Delirium Books Bibliography

BRIAN KEENE
From Editor Brian Keene: "This anthology was conceived as a way for Delirium authors to say thanks, to show our appreciation to Shane at Delirium for how he's treated us over the years. Each of us contributed a story, and Gak contributed a cover, and all of us agreed that we didn't want to be paid for our efforts. Not one dime. All proceeds from the anthology will go directly to Shane. We wanted to give him something for nothing.
"It represents the full Delirium palate; everything from hardcore horror to quiet supernatural to surreal science-fiction. It's a good cross-section of Delirium authors past and present. My only regret is that we couldn't feature everybody. Size restraints made it impossible to do so."
"One of the biggest honors I've ever had was to have this anthology given to me by Brian Keene and contributors last year for a Christmas present. At last, just in time for this Christmas, this book will finally be released."
- Shane Ryan Staley
QUICK BITES
(Tip from Nanci Kalanta)
AS SEEN ON ... WELL, NOT TV, BUT ...
Publisher's Weekly ain't chump change when it comes to getting word out about your book, website, you name it. So check out the mention we got at Publisher's Weekly. We got da mention because feoamante.net, part of our Ugly Lover Horror Realm here, is running the promotion site for David Morrell's new novel, CREEPERS.
Check out the article at Publisher's Weekly (You must have a subscription).
Check out David Morrell's CREEPERS.
AND
From Michael Laimo


LAIMO IS LOST


This month brings the release of the much-anticipated horror anthology, LOST ON THE DARKSIDE, edited by Stoker award-winning editor John Pelan. In addition to my short story COMFORTS OF HOME, you'll find dark fiction from David Silva, Michael Reaves, Ramsey Campbell, Jessica Amanda Salmonson, John Pelan, Joseph Ezzo, Mark Samuels, David Wilson, Tony Richards, Joe Nassise, Paul Melniczek, Maria Alexander, Gerard Houarner, and Jeffrey Thomas. This is the fourth book in the series (

my short story SOMETHING IN THE AIR was published in the third book, A WALK ON THE DARKSIDE

). Both books are available in paperback at your local bookstore. Check them out!

Many readers who have recently enjoyed my latest novel THE DEMONOLOGIST have been e-mailing me, asking what I'm working on now. Well...the answer is that I am indeed about halfway done with a new novel entitled DEAD SOULS, an original take on the topic of Black Magic. It tells the story of a preacher who is convinced he's found a code in the bible that suggests Jesus's rise from the dead was the result of Egyptian Black Magic. He thereby attempts to duplicate the feat on himself, and ultimately, his family. Of course, things don't always go as planned, and it affects the lives of many.

For those of you who enjoyed the brooding, claustrophobic feel of DEEP IN THE DARKNESS, you'll love DEAD SOULS - I promise you that! As of now, there is no release date set, but figure late Summer 2006.
HAPPY HORROR THRILLER BIRTHDAYS TO -
Writer/Director Dario Argento (L' UCCELLO DALLE PIUME DI CRISTALLO, IL GATTO A NOVE CODE, DEEP RED, SUSPIRIA, INFERNO, TENEBRE, PHENOMENA, OPERA, TWO EVIL EYES, TRAUMA, THE STENDHAL SYNDROME, THE PHANTOM OF THE OPERA [1998]) is 65.
This actor usually makes more movies in one year than most actors make in a decade, and most of them are Horror / Thriller / Mystery movies.
Actor Corbin Bernsen (KING KONG [1976], DEAD AIM, THE KILLING BOX, SHATTERED, TALES FROM THE HOOD, INHUMANOID, THE DENTIST, MENNO'S MIND, THE DENTIST II, RAPTOR, FANGS, and way more) is 51.
IT'S OFFICIAL! BILLY DUFFY BRINGS THE LOVE REMOVAL MACHINE TO SIN-JIN SMYTH!!!


BILLY DUFFY of THE CULT agreed to terms with SNAP KICK PRODUCTIONS INC. and saddles up with the rebel alliance behind the production of SIN-JIN SMYTH!

The film (Written and Directed by Ethan Dettenmaier) - which follows two federal marshals who man an isolated Federal Outpost in the American Midwest as they receive an emergency message one night (over Halloween weekend) to blitz across the border into the Kansas Badlands (moments after a tornado warning) for the midnight prisoner transfer of man with no identity (and set against a Kansas legend about a Midnight appearance of the Devil every Halloween in a quiet, local cemetery) - is currently in production and set to hit theatres towards the end of next summer…

In a very inventive move, Duffy will contribute original guitar work to the Score, (Collaborating with the orchestral work of MIDNIGHT SYNDICATE), serve as Music Supervisor and lock and load for a part in the film as a rogue government agent who specializes in interrogation and torture!

And from a Music Supervisor stand point he will be backed up by the library of the SANCTUARY RECORDS GROUP which in addition to THE CULT includes MOTORHEAD, IRON MAIDEN, ROBERT PLANT, FLEETWOOD MAC, THE WU-TANG CLAN, ANTHRAX, NEIL YOUNG, BILLY IDOL and MORRISSEY (just to name a few). So get ready because they plan to get loud!
HAPPY HORROR THRILLER BIRTHDAYS TO -
Ever since her breakout role in 2002, today's birthday girl has associated her career with Horror and Thrillers. Happy Birthday to
Actor Naomie Harris (28 DAYS LATER, TRAUMA, AFTER THE SUNSET) who is 29.
HAPPY HORROR THRILLER BIRTHDAYS TO -
Four years and counting on the TV show CHARMED is enough, but today's birthday girl has featured in other films too. Happy Birthday to
Actor Rose McGowan (SCREAM, PHANTOMS, DEVIL IN THE FLESH, THE LAST STOP) is 32.
And on Sunday-
Musician: Blackie Lawless (Albums: ANIMALIZE, THE HEADLESS CHILDREN, HELLDORADO. Movie: THE DUNGEONMASTER) is 49.
From Harry Shannon
LOUISIANA UPDATE 2
(originally from a Warner Bros. email memo -Feo) Lampton Enochs (MISERY, BEDAZZLED) is the producer/line producer who has done all of our CNG movies in New Orleans. He has been in touch with us over the last few days regarding the situation in New Orleans and the safety and needs of our local crew. He is one of the calmest, most rational people I know, not prone to feeding drama.
This note came from him this morning - it's not an anonymous internet pass-along. The perspective is just too real. And the action he's requesting is all-too doable.
I know many people have called and asked what they can do for all of us in New Orleans. If you would, please distibute this email to everyone you can think of. This is important. Would everyone please, please call their senators and congressmen and plead for the federal government to take control of our city. There are people on the streets who have not eaten in days. They are living in human waste amongst dead bodies. Lawlessness is the rule. I have a friend who is a Doctor at Children's Hospital. He had to drive to his house to retrieve a gun so that he and other Doctors could guard the hospital from looters. Doctors who have attempted to drive ailing children to Baton Rouge in their own cars were carjacked in the parking lot. Tim has yet to see a policeman or national guardsman. They are overwhelmed.
Another acquaintance drove in to the city to check his house. He was immediately carjacked and is now stuck in the city with no way to get out. There is no way any of us can return to New Orleans to check if we have anything left as long as the city is under seige.
I am fortunate - I am safe and I have the wherewithal to take care of my family. Many thousands of people are not so fortunate. I am disheartened by the lack of response from our federal government in this crisis. If our friends do nothing else, please help get this message out.
Thanks to all of you.
LOUISIANA UPDATE 3
The band, Tragically Hip sung about it years ago in their minor hit, New Orleans Is Sinking. Popular Mechanics, in an irony of national tragedies, published an article called, NEW ORLEANS IS SINKING back on September 11, 2001.
They stopped burying their dead in the ground back in 1830.
In 2003 the Army Corps of Engineers published a plan to build levees to protect New Orleans, which has been living on borrowed time for nearly 20 years. The plan would have taken another 30 years to complete. The reason for the flood right now is because the newest part of the levee, broke. The old earthen ones stood. The new levee broke! And so what? It's nobody's fault, it's everyone's fault. Nobody is that lucky for that long? Fine. Whatever. Right now our fellow citizens desperately need our help. That's what matters. Right now.

Popular Mechanics wrote a chilling predictive article in 2001.
Try not to travel this weekend. Please cut down on your driving. Use less fuel if you can so that the rescue busses, which are trying to find their way into Louisiana and New Orleans can have greater accessibility. Right Now. Ignore the politicians and Media marbles who are spending their time pointing their fingers at each other and talking - instead of doing something Right Now (if you are physically close to any of them when they jabber their partisan bullshit, kick them hard right in their ass!). After 9/11, I asked that any of my visitors who are unemployed please to go to their local Red Cross to volunteer their services. Even if you have no rescue experience, your ability to do simple office work at your local Red Cross could free up a person with more experience to run to the disaster. Even keeping the infrastructure going is vital right now. When you hear someone start ragging about who's to blame. Cut them short and ask them directly, "What are YOU doing about this Right Now?"
The small company I work for has cut a check for the emergency relief. Is your company doing anything? Ask them.
Are you employed? Then send money Right Now! America needs you Right Now!
PLEASE!
HAPPY HORROR THRILLER BIRTHDAYS TO -


Okay, admittedly, she hasn't been in that many Horror / Thriller movies. BUT: She IS SALMA HAYEK!
Did I say SALMA HAYEK? No, I Wrote SALMA HAYEK. But just in case I may have caused some confusion let me wish a special Happy Birthday to
Actress

SALMA HAYEK

(DESPERADO, FROM DUSK TILL DAWN, THE FACULTY, DOGMA, SPYKIDS 3D, ONCE UPON A TIME IN MEXICO) who is 39.
Actor Keanue Reeves (RIVER'S EDGE, DRACULA, FREAKED, SPEED, JOHNNY MNEMONIC, CHAIN REACTION, THE DEVIL'S ADVOCATE, THE MATRIX [all], THE WATCHER, THE GIFT, CONSTANTINE) is 41.

Writer E.C.McMullen Jr. with Horror Wench from Horror-Web. Not that this has a damn thing to do with this article, I just like the picture!

From

E.C.McMullen Jr.




ANOTHER CHOWDAH HEAD FROM THE KENNEDY CLAN


Robert F. Kennedy Jr., despite years in the public eye and a PR machine, has never really distinguished himself as much more than familial effluvia.

This despite a family whose story has spent nearly a century in the American spotlight begun by an organized crime boss father; evolving up to a War Hero/tragedy;
inspiring President/stalwart anti-communist/tragedy;
crimefighter/ tragedy;
and devolving into partyboy/manslaughter/lout;
partyboy/rapist/lout;
convicted murderer/rapist/lout; and so on. You'd think that it would be near impossible not to make a big name for yourself under such circumstances. Yet RFK Jr.'s most recent contributions to his family's colorful history is unpaid blog responder. But RFK Jr. has got a name now: cold-blooded bonehead. His post was on August 29, which means he started writing it on August 28, while Hurricane Katrina was just starting its natural rampage across ol' Miss. While people were just starting to die, Kennedy decided to blame A HURRICANE of all things, on a few individuals. And wouldn't you know it? None of those people belonged to his party!



RFK Jr.
His uneducated opinion is a ponderously titled piece which can be found on Democratic Underground Lite aka The Huffington Post (which is also running a contest! Vote YES, NO, or HUH? to the question: Should Marijuana be Legalized? and you could win an X-Box 360! Dude! It's so bitchin' to be so smart!).
His Op-ed is vile in the extreme, when you consider that he was writing it in preparation for the soon-to-be-dead.
To make the point of his piece, he actually COUNTED on the still living to be dead by the time of his posting! But unlike Pat Robertson, who I justifiably roasted last week, RFK Jr.'s mean-spirited gloating was so quickly refuted by solid scientific evidence (within hours!), that all of his supporters, slavishly sucking up to that "Camelot Sheen", were revealed to be the buffoons they are. Even a little research on his part would have showed Robert that he was wrong. Which means either he doesn't care about the facts, or he thinks that his supporters are so stupid they'll swallow anything he says, just like Pat Robertson (and Jerry Falwell for that matter).
Today, the revelation of RFK Jr. as a sick moron who giggles with partisan delight over the death of his fellow citizens, is a done deal. But like Robertson and Falwell, he'll still have his blind followers, as he contributes to his family's public downslide deep into the creepy shadows of human behavior.
"For They That Sow the Wind Shall Reap the Whirlwind"

For a rational point of view:
Katrina and Disgusting Exploitation
The Deadliest Atlantic Tropical Cyclones, 1492-1996
U.S. Hurricane Strikes by Decade
Shout it at the Kennedy compound, gang: If you are going to have a public opinion, can it at least be an INFORMED opinion?
Now I'll probably get the following types of emails. Visitors from the Left will write and say,
"The science doesn't matter in RFK(Jr.)'s article, it's what he was saying that counts! And what about Rumsfeld? He made sweetheart deals with Saddam under Reagan!"
Visitors from the Right will say, "Hey! How come you didn't make RFK Jr.'s photo as big as Pat Robertson's photo when you trashed him? You Moonbat freaking left leaner!"
(I actually get this kind of whacked out email)
LOVE THIS SITE?
Support it when you buy from
E.C. McMullen Jr.
WILLOW BLUE


"'Willow Blue' will burrow under your skin and stay there long after you've put the book down."
- Jeffrey Reddick, Creator of
FINAL DESTINATION

PERPETUAL BULLET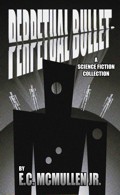 "'Some People' ... may be the standout story in the book."
- John Grant, Infinityplus

IN OTHER BOOKS
E.C. McMullen Jr.'s
short story
CEDO LOOKED LIKE PEOPLE
in the anthology
FEAR THE REAPER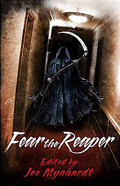 "This Ray Bradbury-esque is one of the most memorable and one of the more original stories I've read in a long time."
- Amazon Review
HORROR 201: The Silver Scream
PAPERBACK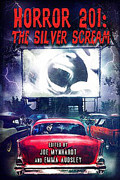 Filmmaker's Guidebook
featuring
RAY BRADBURY,
JOHN CARPENTER,
WES CRAVEN,
TOM HOLLAND,
E.C. McMULLEN Jr.,
ED NAHA,
GEORGE A. ROMERO,
and many more.
Extensively quoted in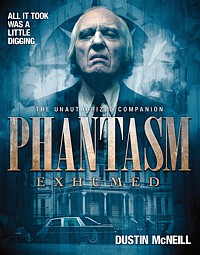 PHANTASM EXHUMED
The Unauthorized Companion

Robert S. Rhine's
SATAN'S 3-RING CIRCUS OF HELL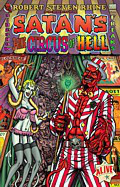 Forward by
GAHAN WILSON,
FEO AMANTE.
Featuring comics by
WILLIAM STOUT,
HILARY BARTA,
STEVE BISSETTE,
SPAIN RODRIGUEZ,
FRANK DIETZ,
JIM SMITH,
TONE RODRIGUEZ,
FRANK FORTE,
ERIC PIGORS,
ALEX PARDEE,
MIKE SOSNOWSKI,
OMAHA PEREZ,
DAVID HARTMAN,
D.W. FRYDENDALL,
SHANNON WHEELER,
VINCENT WALLER,
JACOB HAIR,
NENAD GUCUNJA,
STEVEN MANNION,
NORMAN CABRERA,
and more!
ALSO
IN CINEMA
E.C. McMullen Jr.
HEAD PRODUCTION DESIGNER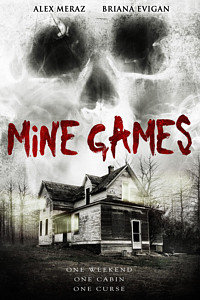 MINE GAMES
(Starring:
JOSEPH CROSS, ALEX MERAZ, BRIANA EVIGAN)
Dept. head
SPECIAL EFFECTS MAKE-UP
(SFX MUA) and Michael Madsen's stunt double on the movie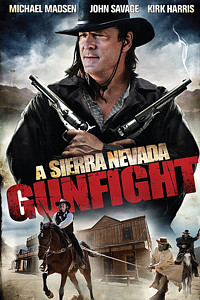 A SIERRA NEVADA GUNFIGHT
(Starring:
MICHAEL MADSEN and JOHN SAVAGE).

PRODUCTION DESIGNER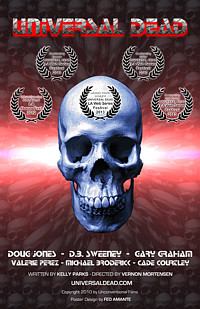 UNIVERSAL DEAD
(Starring:
DOUG JONES, D.B. SWEENEY, GARY GRAHAM)

ART DIRECTOR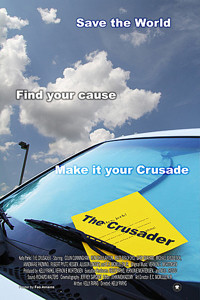 THE CRUSADER
(Starring COLIN CUNNINGHAM, GARY GRAHAM)
Haunted Links:
The Chancery House
Dancing Skeletons
Sure, why not?
Evil On A
Budget
Every Evil Overlord has to start somewhere.
Evil Overlord,
Inc.

Valuable advice for setting up your own world dominating empire.
GoreLets
Once this site buries its hook in you, you won't want to pull it out.
Flash Enabled.
Halloween

Midis - Music - and Wavs
The Haunted Graveyard
The Haunted Playhouse
Hell2U
Hell, Michigan. It's a beautiful little place that's a helluva lot of fun to visit.
The Hilarious House of Frightenstein
I've never met a soul who remembers this whacked out show, yet Canadians Bill Strutt and Ben Kane have created this excellent tribute site.
The Monster Dance
Sigh... for those of you who really crave kitsch.
The Monster Mash

More dancing monsters. This time with lyrics.
The Moonlit
Road
MustDie

A Russian site. I don't know what they are saying, but it looks so COOL!
Necropsy
A fledgling Horror site hosted on the Louisiana State University servers. Not much there so far, but the roster of reviewers, including S.T. Joshi, is impressive.
Rather Good

Not Haunted or Horror but being this twisted, where else would he have a link?
The Ossuary In Sedlac
A massive and ornate building made of human bones.
Screams From The Abyss

Few images, mostly text. It's a 24 hour, 7 day a week Geoff Cooper Bitch-Fest!
Spectrum Of Fantasy
Is back online! A Russian site, with pages in English and/or Russian. Uses Shockwave!