Review by
Mike Oliveri

HOUSE ON HAUNTED HILL

- 1999
USA Release: October 29, 1999
Dark Castle / Warner Brothers
Rating: USA: PG-13
To me, this is exactly what a horror flick should be: it has a creepy atmosphere, some outstanding visuals, a couple of real bastard characters, and although the plot was somewhat cliché, there were a few twists that gave it a good punch.
Directed by William Malone (SCARED TO DEATH, CREATURE, SUPERNOVA), THE HOUSE ON HAUNTED HILL is a remake of the 1958 film of the same name. Malone co-wrote, though the original was written by Dick Beebe (THE NET, producer of TV's THE LAZARUS MAN) and the late Robb White (13 GHOSTS, THE TINGLER).
As soon as the film opens, you realize that these people aren't going to pull any punches with the blood. In a 1930's mental institution, the doctors perform vivisections and other cruel procedures on patients while they are still conscious. One day they suddenly revolt and begin slaughtering the staff. Unfortunately, the head physician, Dr. Vanacutt (Jeffery Combs: REANIMATOR, FROM BEYOND, THE FRIGHTENERS) manages to set off the security system: a series of metal doors that block all exits and windows. A fire starts, and everyone inside is killed. Cut to the present, and we have our haunted house, inhabited by the ghosts of the patients and staff.
TRIVIA
HOUSE ON HAUNTED HILL (1999)
is a remake of the 1958 classic directed by William Castle and starred Vincent Price.
See Mike's review of the original
HOUSE ON HAUNTED HILL


*

Visit the Official

Jeffrey Combs Website
Enter the two most interesting characters, Steven and Evelyn Price. A rich couple with a real hate-hate relationship, these two are at one another's throats from the beginning. Geoffrey Rush is Steven, a consummate showman in the style of P.T. Barnum, only he traffics in terror. His amusement parks are notorious for scaring the wits out of people, and the rides he unleashes on a reporter (cameo by singer Lisa Loeb) in the beginning are incredible. If only they were real . . .
Evelyn, played by Famke Janssen (DEEP RISING, THE FACULTY), sees one of those cheesy ghost documentary shows hosted by Peter Graves (cameo by, oddly enough, Peter Graves) featuring the house, so decides she wants to have her birthday party there. She tells Steven to set it up, and of course he sees the new opportunity for fright: offer money to anyone that survives the night.
Only he shreds her guest list and writes his own, which is then mysteriously altered . . . This is where the predictable horror plot comes in: descendents of the original hospital staff are called to the house to be new victims. The twists come into play as the Prices duke it out, with the house and ghosts serving as a foil between them. There are a few surprises there, though the ending (especially who survives) becomes predictable once you figure out who's who amongst the guests. Other horror clichés do tend to appear, such as the tripping characters, or the character that lays there as the big mysterious monster advances on them, but they are not as prominent as in some films. The very end is almost a cop-out, but it works.
Most of the other cast members, such as Taye Diggs and Peter Gallagher (MALICE) are fairly uneventful, though Chris Kattan provides some great comedy relief without being too obnoxious as the neurotic present owner of the house (his father and grandfather were killed "by the house") and he's also the group's pessimistic doomsayer.
The visual effects (done by KNB Effects, who did BATS and the upcoming END OF DAYS) serve to pull all the directing and the plot together. The lurking figures, Steven Price's visual episode, the people in the videos, etc., are actually scary. They don't have that "not quite right" fake feel some CGI creations have, such as the werewolves in AN AMERICAN WEREWOLF IN PARIS or the end boss in DEEP RISING. Even the sound effects were rigged to provide a more immersive experience for the viewer, with groans, dripping, creaks, and so forth all around the theater.
I'll dare to say for a scary movie, it's the best of the year. You want to debate writing, we can talk about SIXTH SENSE, but for my fright money I'm going to stick by HOUSE ON HAUNTED HILL. I'll be looking forward to this one on DVD. Despite the small shortcomings, I give it four shriek girls.

This review copyright 1999 E.C.McMullen Jr.
E.C. McMullen Jr. is a participant in the Amazon Services LLC Associates Program, an affiliate advertising program designed to provide a means for sites to earn advertising fees by advertising and linking to amazon.com.
LOVE THIS SITE?




SHOW YOUR SUPPORT WHEN YOU BUY MY STUFF!
LOVE THIS SITE?
SUPPORT IT WHEN YOU BUY WORKS FROM
E.C. McMullen Jr.
WILLOW BLUE


"'Willow Blue' will burrow under your skin and stay there long after you've put the book down."
- Jeffrey Reddick, Creator of
FINAL DESTINATION

PERPETUAL BULLET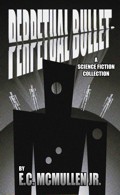 "'Some People' ... may be the standout story in the book."
- John Grant, Infinityplus

IN OTHER BOOKS
E.C. McMullen Jr.'s
short story
CEDO LOOKED LIKE PEOPLE
in the anthology
FEAR THE REAPER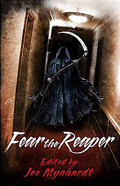 "This Ray Bradbury-esque is one of the most memorable and one of the more original stories I've read in a long time."
- Amazon Review
HORROR 201: The Silver Scream
PAPERBACK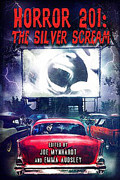 Filmmaker's Guidebook
featuring
RAY BRADBURY,
JOHN CARPENTER,
WES CRAVEN,
TOM HOLLAND,
E.C. McMULLEN Jr.,
ED NAHA,
GEORGE A. ROMERO,
and many more.
Extensively quoted in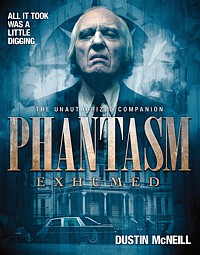 PHANTASM EXHUMED
The Unauthorized Companion

Robert S. Rhine's
SATAN'S 3-RING CIRCUS OF HELL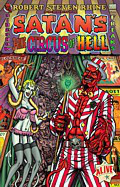 Forward by
GAHAN WILSON,
FEO AMANTE.
Featuring comics by
WILLIAM STOUT,
HILARY BARTA,
STEVE BISSETTE,
SPAIN RODRIGUEZ,
FRANK DIETZ,
JIM SMITH,
TONE RODRIGUEZ,
FRANK FORTE,
ERIC PIGORS,
ALEX PARDEE,
MIKE SOSNOWSKI,
OMAHA PEREZ,
DAVID HARTMAN,
D.W. FRYDENDALL,
SHANNON WHEELER,
VINCENT WALLER,
JACOB HAIR,
NENAD GUCUNJA,
STEVEN MANNION,
NORMAN CABRERA,
and more!
ALSO
IN CINEMA
E.C. McMullen Jr.
HEAD PRODUCTION DESIGNER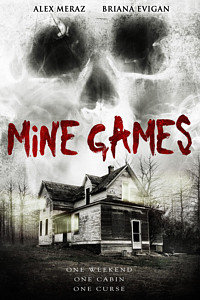 MINE GAMES
(Starring:
JOSEPH CROSS, ALEX MERAZ, BRIANA EVIGAN)

PRODUCTION DESIGNER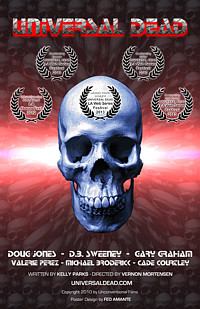 UNIVERSAL DEAD
(Starring:
DOUG JONES, D.B. SWEENEY, GARY GRAHAM)