JULY 25
START TREATING OLD SCIENCE FICTION TROPES AS SCIENCE FACT
March of the machines
"After many false dawns, AI has made extraordinary progress in the past few years, thanks to a versatile technique called "deep learning".
What history tells us about the future of artificial intelligence—and how society should respond
EXPERTS warn that "the substitution of machinery for human labour" may "render the population redundant"."
FeoNote: Fellow writers, here is a series of articles from the upcoming edition of The Economist, explains why the Age of Machines has finally arrived and what hopes and fears humanity has long held about this inevitability will mean. No matter what you thought it was going to be like, the revolution is here and you are not fast enough to outpace it. Instead, you'll need the flexibility of adaptation. Yes, you are one of the creatures who created their own replacements. Fortunately, you belong to one of earth's most adaptable species.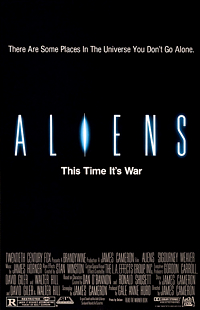 Continued at The Economist.
AND
James Cameron Thinks Neill Blomkamp's Aliens Sequel Script Is 'Gangbusters'
By Cheryl Eddy
James Cameron put it very delicately when he admitted he didn't like Star Wars: The Force Awakens. But he has no such restraint when discussing the sequel to his Aliens, the polarizing Alien 3. It begins with the cruel discovery that Aliens' hard-fought survivors—other than Sigourney Weaver's Ripley—have all perished.
"I thought [the decision to eliminate Newt, Hicks, and Bishop] was dumb," says Cameron,
Continued at io9.
FeoNote: Apparently Cameron and I are in accord.
PLUS
This 19-year-old "Robot Wars" star picked up all his engineering skills from YouTube tutorials
By Jake Kanter
A new breed of YouTube of engineer will be revealed when the BBC's cult entertainment show, "Robot Wars," returns on Sunday night in the UK.
"Robot Wars" was a cult British television hit in the 2000s, which featured homemade robots battling each other and supercharged "House Robots" in a purpose-built arena.
Continued at Business Insider.
ALSO
Regenerative medicine today is like the internet in 1993
By Andrew Keen
Robin Smith is the co-founder CEO of ORIG3N, a regenerative medical company that has crowdsourced blood samples to create the world's biggest and most diverse bio-repository.
According to Smith, regenerative medicine is the next big thing in medical science — so disruptive, in fact, that he says it's akin to the Internet in 1993.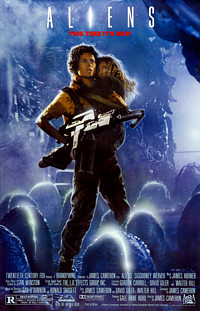 Continued at TechCrunch.
FeoNote: Fellow writers, time to stop treating this as future tech and now treat it as a given. Why? Because this is moving so fast that it is not only being implemented right now, but the next major update to this tech will likely arrive before New Year's Eve.
WASSMOR
'Everybody showed up': James Cameron on the special bond of the 'Aliens' cast 30 years later
By Sarah Rodman
Many films and TV shows host reunion panels at Comic-Con but few can probably boast the attendance figures of the "Aliens" 30th anniversary gathering Saturday in Hall H.
And that was the best way to explain what was so special about the Oscar-nominated 1986 classic, said director James Cameron.
Continued at LATimes.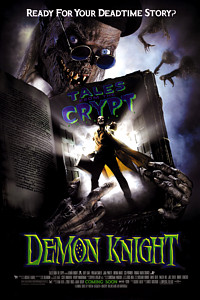 JUNE 14
QUICK BITES
New Tales from the Crypt Series Accepting Episode Ideas from Fans!
By John Squires
As we recently reported, TNT and M. Night Shyamalan are set to bring Tales from the Crypt back to the small screen next year, the beloved series returning as part of a block of programming that will include other horror shows. Despite early reports to the contrary, the Crypt Keeper (a redesigned version) will even be back to host the brand new stories, and he may even introduce YOURS.
Continued at iHorror.
AND
Japan's New Godzilla Looks Monstrously Beautiful in This New Art Book
By James Whitbrook
The one thing that stands out about the new King of the Monsters on display in Shin Godzilla is how goddamn weird it looks. It's recognisably Godzilla, but all gnarled and messed up in a way that looks quite unlike any take on Godzilla we've seen before. Which is why it's always so fascinating to see, even in artwork.
Continued at io9.
PLUS
The Mystery of the Ghost Ship SS Baychimo
By Debra Kelly
Today, long-distance travel might be uncomfortable and inconvenient, but it's come a long way since the first intrepid mariners took to the high seas, risking their lives in a bid to discover the world beyond its known borders. Over the years, they ventured far and wide, encountering distant cultures and remote territories, and opened up the oceans for future trade and expansion. But the world's oceans remain mysterious and largely undiscovered, and it's no great surprise that, over time, various legends have arisen around the ghost ships which, some think, still ply the high seas. But, as we've reported before, not all ghost ships are the stuff of legend.
Continued at UrbanGhostsMedia.
ALSO
Feo Amante alumni, Kelly Parks, turned me onto this.
From 2012, this first short film of a web mini-series is about to become a full fledged series.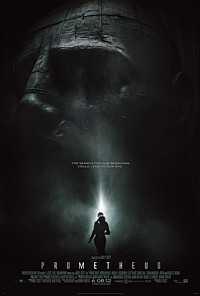 JUNE 10
QUICK BITES
This Alien: Covenant Rumor Is Just Insane Enough To Make Us Hope It's True
By Cheryl Eddy
What have we learned so far about Ridley Scott's Alien: Covenant, the hush-hush sequel to Prometheus? Let's add it all up, and toss in a brand-new rumor that's making the rounds about Katherine Waterston's lead character, Daniels.
We've gotten a look at Daniels, in the official set photograph seen above, chilling on a ship that looks like it's seen way better days. We know the rest of the cast includes Jussie Smollett, Billy Crudup, and Danny McBride, as well as Prometheus returnee Michael Fassbender, who may or may not be appearing as just a severed cyborg head. Fassbender has said that the movie's sets have a "battered," used-future quality that evokes the early Star Wars movies.
Continued at io9.
AND
Watch This Creepy Trailer for The Shallows, Then Watch the Mental Hygiene Film It Samples
By Matthew Dessem
It's so rare that a trailer is actually a well-made piece of film that it's always worth noting, even if it's advertising a film of dubious merits. (Also worth noting the astonishingly bad ones, of course.) So far, the trailers for The Shallows, the upcoming thriller directed by Jaume Collet-Serra and starring Blake Lively and a shark, have been more or less run-of-the-mill. But this one, released Wednesday, is great. It's all in the audio. Rather than use the film's score, the music is a loop taken from the opening to "Relax My Beloved," by Alex Clare. The song actually has a vocal line, which is wisely omitted here.
Continued at Slate.
PLUS
What has "Frodo" been up to lately?
RED BAND TRAILER


!!!WATCH AT YOUR OWN RISK!!!
ALSO
All That Sex and Blood, Mr. De Palma!
By Wesley Morris
These are grim times for cheap thrills. I knew this way before I sat down for a third helping of Brian De Palma's "Dressed to Kill." But there was something freshly moving about listening to the poor, sexually exasperated Kate Miller (Angie Dickinson) talk to her shrink (Michael Caine) about faking another marital orgasm. She's tired of "wham-bang" specials from her husband. She wants passion. The longer she goes on, the more I thought, Hear! Hear!
The capes, remakes and movies engineered for late-year acclaim? Stop playing footsie and make love to me.
Continued at NYTimes.
WASSMOR
Why Rose McGowan is wrong about that X-Men: Apocalypse image
by Kirsty Capes
I'm sure most of the internet / Marvel fandom has seen Rose McGowan's rant about a rather unseemly X-Men: Apocalypse promo shot over the last couple of days. If you haven't, here's a quick run-down of what happened:
Rose McGowan, of 90s Charmed fame and now a political activist and writer, has put Marvel and 20th Century Fox on blast this week for including this shot of Mystique (Jennifer Lawrence) being strangled by bad guy Apocalypse (Oscar Isaac) in their marketing material for X-Men Apocalypse:
Continued at FlickeringMyth.
JUNE 8
QUICK BITES
The latest animation from McBess and his band, Dead Pirates, is both music video and advertisement.
By E.C. McMullen Jr.
If this is how good an advertisement can be, More Please! I won't block it!
McBess is the musician and illustrator, Matthieu Bessudo, whose artistic style, imitative of vintage black and white Disney and more specifically, Max & Dave Fleischer cartoons, is now being imitated by others.
Continued at Feo Amante Theater/UGO.
AND
Bruce Campbell Calls Out Hoax: Bloodied 'Trump Supporter' Is Actually an Evil Dead Actress
by Ken Meyer
There's been a lot of concern lately about violence coming from Donald Trump protestors, but Bruce Campbell is pouring cold water on the mogul's supporters for using a picture from his TV show as Twitter propaganda.
Continued at MEDIAite.
PLUS
Batman: The Killing Joke will get a one-night-only theatrical release in July
by Christian Holub
Although DC continues to crank out animated movies starring its iconic superheroes, few generate the same level of buzz as the live-action blockbusters. But that's because none are The Killing Joke, the upcoming adaptation of a legendary comic by an all-star creative team.
Continued at EW.
ALSO
Blade Runner 2 adds The Martian star
By Steve Wright
Whatever your thoughts on Ridley Scott's Blade Runner sequel, you can't deny that the cast is looking pretty impressive so far. To this end, the director seems to be looking to his most successful project in recent times for inspiration, as it has been confirmed that Mackenzie Davis (who previously worked with him on The Martian) is the latest person to hop aboard the good ship Blade Runner 2.
Continued at SciFiNow.
WASSMOR
Things are heating up on the Pacific Rim: John Boyega joins sci-fi sequel
By Parker Hall
Now that he's established himself firmly as a rebel in one science fiction reality, actor John Boyega is headed to help front another. The up-and-coming Star Wars actor has been cast in the slowly developing Pacific Rim sequel, where he will play the son of Idris Elba's character Stacker Pentecost.
Continued at DigitalTrends.
FINALLY
There's a New Horror Film on Netflix That Will Leave You Reeling
by Ryan Roschke
Netflix seems to have hit quite the sweet spot when it comes to the horror genre. Not only are there are plenty of exceptional scary flicks in the catalog, but recent months have yielded new arrivals packed with seriously good scares. Back in April, we got a dose of fresh terror from Hush, a cabin-in-the-woods feature with a deaf and mute heroine. May yielded six notable horror additions, and among them was a creepy new film called They Look Like People.
Continued at PopSugar.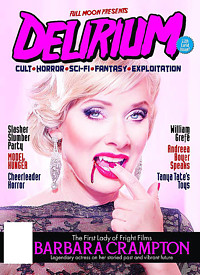 JUNE 6
QUICK BITES
DELIRIUM magazine reunites FANGORIA creative team of Chris Alexander, Michael Gingold and Bill Mohalley!
By Jason Bene
Full Moon and Empire Pictures legend Charles Band's DELIRIUM Magazine, the celebrated (and decidedly R rated) horror and exploitation film culture periodical is on the cusp of releasing its 11th issue, an incredible salute to beloved actress Barbara Crampton (RE-ANIMATOR, FROM BEYOND, WE ARE STILL HERE). The magazine features an exclusive and original cover photo and 4 posters shot and designed by noted LA based photographer Ama Lea, featuring Crampton as a vampire goddess, styled after Delphine Seyrig's Countess Bathory in Harry Kumel's 1971 classic DAUGHTERS OF DARKNESS.
As many fans know DELIRIUM is co-founded and edited by ex-FANGORIA editor and filmmaker Chris Alexander. But Alexander is not the only storied monster magazine alumnus involved in DELIRIUM's production and artistic vision.
Continued at Delirium Magazine.
AND
The Team Behind Pacific Rim Is Making a Scifi Serial Killer Show for Amazon
By Germain Lussier
Pacific Rim writer Travis Beacham and director Guillermo del Toro are teaming up once again to create a brand new world. That world is called Carnival Row, and it just got picked up to pilot by Amazon.
Continued at io9.
PLUS
'Blade Runner' screenwriter reveals new information about sequel
By Matt Staggs
"Blade Runner" screenwriter Hampton Fancher has shared a few facts about next year's scheduled "Blade Runner" sequel in an interview with Forbes magazine. While the interview wasn't focused specifically on the film, Fancher proved to be more than willing to discuss it. While Harrison Ford is returning to the production, Fancher reports that the film will be focusing on a new detective.
Continued at Suvudu.
JUNE 3
QUICK BITES
John Carpenter's 'The Thing': The Story of an SF Horror Game-Changer
It's always nice to see your films appreciated even decades after they were made, William Friedkin told us recently, but films are usually made for contemporary audiences. John Carpenter, the great filmmaker whom the world will remember for all those marvelous classics such as Halloween, The Assault on Precinct 13, The Fog and the subject of our today's post, The Thing, as well as for countless brilliant yet still underappreciated movies like In the Mouth of Madness or Vampires, probably couldn't agree more. The Thing, Carpenter's unique take on John W. Campbell's novella 'Who Goes There?,' the same story that inspired the Howard Hawks-produced, Christian Nyby-directed 1951 horror classic The Thing From Another World, was met with critical disdain and an utter lack of enthusiasm at the box office, partly due to the misfortune of coming out at about the same time as...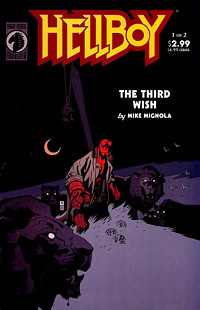 Continued at CinephiliaBeyond.

AND
In the studio where 'Hellboy' is made: Mike Mignola says goodbye to his giant demon baby
By Meredith Woerner
Every bit of Mike Mignola's success has come from the tip of his pen. The artist and writer has shaped the cape and cowl of Batman; his sketches transformed Francis Ford Coppola's "Dracula." Praised by critics for his light touch on gigantic monsters, Mignola has collected a dozen Eisner awards and a passionate fan base. But this week he's putting down the pen on his biggest creation, "Hellboy."
At least for a little while.
Continued at LATimes.
PLUS
20th Century Fox says: CHOKE A BITCH FOR BOFFO BOX OFFICE!
I'm sure there must be something in the last 20 or 30 years, but I can't think of a single movie billboard or poster that showed anyone choking or shooting anyone.
Fox apologises for X-Men billboards showing Jennifer Lawrence being strangled
At The Guardian.
Rose McGowan Calls Out 'X-Men' Billboard That Shows Mystique Being Strangled
At THR.
How Akira sent shockwaves through pop culture and changed it
By Trey Taylor
One of Studio Ghibli's best animators, Makiko Futaki, likely won't be remembered for her very best work – one that's influenced everyone from MJ to Kanye West
Ask anyone – Katsuhiro Otomo's 1988 film Akira is largely considered the most important animation of all time. OF ALL TIME, Kanye West will tell you. It served as a visual ammo for his video for "Stronger", some of its signature graphics recreated exactly as they appeared in the film.
One of Akira's key animators, Makiko Futaki, sadly passed away last week at age 57 due to illness. She was the lead animator at Studio Ghibli...
Continued at DazeDigital.
WASSMOR
Exclusive Marvel Preview: Civil War II: Amazing Spider-Man #1
Marvel Comics has provided ComicBook.com with an exclusive preview of Civil War II: Amazing Spider-Man #1, bringing Peter Parker into the crossfire of the epic Civil War II summer event.
From writer Christos Gage and artist Travel Foreman, the issue kicks off with Spider-Man battling a new group of villains called the Vulturiods.
Continued at ComicBook.
FINALLY
Hiding female cast, 'Ghostbusters' courts male moviegoers
By Jake Coyle
NEW YORK (AP) — To sell "Ghostbusters," who are you going to call? In the film's initial nationwide TV spots, not its female stars.
Sony Pictures trotted out commercials Thursday night that promoted the female-led reboot not with cast members Melissa McCarthy or Kristen Wiig, but basketball stars Kobe Bryant and Carmelo Anthony. The ads ran on ABC during game one of the NBA Finals, which is watched by a largely male audience.
Targeting different demographics through varied marketing strategies is commonplace for Hollywood films. Rarer are ads that replace a movie's actual cast wholesale.
Continued at BigStory.
FeoNote: Man! Sony is wholly incapable of getting it!
Once you get past the "I Hate Remakes" crowd, the next largest group isn't hating Ghostbusters 2016 because of Sony's greenlit gimmick of switching the guys for gals as the main characters (to cover their former Chairperson, Amy Pascal's wiki-leaked butt over sexist emails). Those trolls were barely a simmer.
The whole hub bub went bust when Sony released not one, but three awful trailers in a row that left even former supporters tweeting, WTF?
Continued at Feo Amante/Ghostbusters 2016.

FROM
E.C. McMullen Jr.
WILLOW BLUE
KINDLE

"'Willow Blue' will burrow under your skin and stay there long after you've put the book down."
- Jeffrey Reddick, Creator of FINAL DESTINATION

PERPETUAL BULLET
PAPERBACK

"'Some People' ... may be the standout story in the book."
- John Grant, 2 time Hugo Winner and creator of Infinityplus

ALSO

E.C. McMullen Jr.'s
short story
CEDO LOOKED LIKE PEOPLE
in the anthology


FEAR THE REAPER




PAPERBACK


"This Ray Bradbury-esque is one of the most memorable and one of the more original stories I've read in a long time."
- Reviewer, Amazon

HORROR 201: The Silver Scream
PAPERBACK
A tome of interviews and essays of
RAY BRADBURY,
JOHN CARPENTER,
WES CRAVEN,
TOM HOLLAND,
E.C. McMULLEN Jr., GEORGE A. ROMERO, and many more.