If you just stay here, you'll be all right.
FEBRUARY 5
HAPPY HORROR THRILLER BIRTHDAYS TO
Actor Jennifer Jason Leigh (EYES OF A STRANGER, WRONG IS RIGHT, THE HITCHER [1986], SISTER, SISTER [1987], HEART OF MIDNIGHT, BURIED ALIVE [1990], SINGLE WHITE FEMALE, DOLORES CLAIBORNE, eXistenZ, ROAD TO PERDITION, IN THE CUT, THE MACHINIST, THE JACKET, SYNECDOCHE, NEW YORK, REVENGE [TV], THE MOMENT, ANOMALISA, THE HATEFUL EIGHT) is 54.
Look for Jennifer in her upcoming 2016 Horror Thriller, AMITYVILLE: THE AWAKENING.
Actor Michael Sheen (MARY REILLY, DOOMWATCH: WINTER ANGEL, UNDERWORLD [all], THE LEAGUE OF GENTLEMEN'S APOCALYPSE, TWILIGHT: NEW MOON, UNTHINKABLE, ALICE IN WONDERLAND, TRON: LEGACY, RESISTANCE, TWILIGHT SAGA: BREAKING DAWN Part 1, TWILIGHT SAGA: BREAKING DAWN Part 2) is 45.
Look for Michael in the 2016 Thrillers, OPPENHEIMER STRATEGIES, ALICE THROUGH THE LOOKING GLASS, and PASSENGERS.
FEBRUARY 4
HAPPY HORROR THRILLER BIRTHDAYS TO
Musician / Actor Alice Cooper (Music: KILLER, BILLION DOLLAR BABIES, SCHOOL'S OUT, WELCOME TO MY NIGHTMARE, POISON, DRAGONTOWN, WELCOME 2 MY NIGHTMARE. Movies: PRINCE OF DARKNESS, FREDDY'S DEAD: THE FINAL NIGHTMARE, THE ATTIC EXPEDITIONS, SUCK, DARK SHADOWS) is 67.
Writer/Director George Romero (NIGHT OF THE LIVING DEAD, THE CRAZIES, SEASON OF THE WITCH, MARTIN, DAWN OF THE DEAD, CREEPSHOW, DAY OF THE DEAD, MONKEY SHINES, THE DARK HALF, BRUISER, LAND OF THE DEAD, DIARY OF THE DEAD, SURVIVAL OF THE DEAD) who is 74.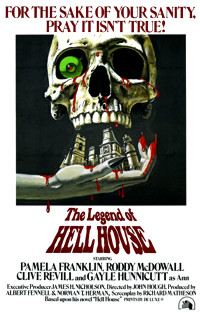 FEBRUARY 3


HAPPY HORROR THRILLER BIRTHDAYS TO
Actor

Terry Chen

(AFTERSHOCK: EARTHQUAKE IN NEW YORK, ROMEO MUST DIE, TRIXIE, SOLE SURVIVOR [2000], PARANORMAL GIRL, BALLISTIC: ECKS VS. SEVER, THE CHRONICLES OF RIDDICK, I, ROBOT, DA VINCI'S INQUEST, SNAKES ON A PLANE, MEMORY, THEY WAIT [2007], HARDWIRED, STORM SEEKERS, THE CABIN IN THE WOODS, BOREALIS, CONTINUUM [TV], BATES MOTEL [TV], TIME OF DEATH, ELYSIUM, EVIL FEED) is 41.
Actor

Warwick Davis

(LEPRECHAUN [all], HARRY POTTER [all], SKINNED DEEP, THE UNBROKEN, THE DAY THEY CAME TO SUCK OUR BRAINS! [TV]) is 46 today.
Actor

Pamela Franklin

(THE INNOCENTS, OUR MOTHER'S HOUSE, AND SOON THE DARKNESS, THE WITCHING, THE LEGEND OF HELL HOUSE, SATAN'S SCHOOL FOR GIRLS, SCREAMER, WON'T WRITE HOME MOM I'M DEAD, THE FOOD OF THE GODS) is 65.
Actor

Fredric Lehne

(AMITYVILLE: THE EVIL ESCAPES, TERROR ON HIGHWAY 91, DEADLY GAME, DREAM LOVER, MEN IN BLACK, INFERNO, FORTRESS 2, TERROR TRACT, SUBMERGED, DYNAMITE, SUPERNOVA [2005], LOST [TV], SUPERNATURAL [TV], THE DARK NIGHT RISES, AMERICAN HORROR STORY: ASYLUM [TV], SPLIT) is 57.
Actor

Stephen McHattie

(THE ULTIMATE WARRIOR, LOOK WHAT'S HAPPENED TO ROSEMARY'S BABY, GRAY LADY DOWN, DEATH VALLEY, CARIBE, ONE MAN OUT, BEAUTY AND THE BEAST [TV], TERROR ON TRACK 9, THE DARK, DEADLOCKED: ESCAPE FROM ZONE 14, DEADLY LOVE, REMEMBER ME, VISITORS OF THE NIGHT, THE HIGHWAY MAN [2000], COLD SQUAD [TV], A HISTORY OF VIOLENCE, JESSE STONE [TV - all], SOLAR ATTACK, THE FOUNTAIN, THE COVENANT [2006], 300, THE DARK ROOM, KAW, PONTYPOOL, XIII: THE CONSPIRACY, WATCHMEN, SUMMER'S BLOOD, 2012, DIE, HAPPY TOWN [TV], RED: WEREWOLF HUNTER, KILLER WAVE, EXIT HUMANITY, THE ENTITLED, HAVEN [TV], IMMORTALS, A LITTLE BIT ZOMBIE, THE TALL MAN, EDDIE: THE SLEEPWALKING CANNIBAL, XIII: THE SERIES, THE STRAIN [TV], WOLVES, HAUNTER, HELLMOUTH, THE DARK STRANGER) is 69.
Look for Stephen in the upcoming 2016 Mystery, BIRDLAND.

FEBRUARY 1
QUICK BITES
Another damn DEAD POOL trailer.
I'm sorry. I can't help myself.
DEAD POOL goes wide release in the U.S. this February 12.
AND
Psychiatrists studied 400 movies to find the most realistic psychopath
By Chris Weller
The unassuming Norman Bates might creep you out, and the flesh-hungry Hannibal Lecter might make your skin crawl.
But according to one group of psychiatrists, these men aren't Hollywood's most realistic psychopaths.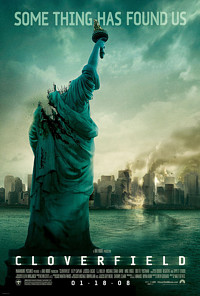 In fact, they may not be psychopaths at all.
Continued at Business Insider.
PLUS
Mary Elizabeth Winstead teases secretive 10 Cloverfield Lane
By Jessica Derschowitz
J.J. Abrams' projects are known for their high levels of secrecy, and Mary Elizabeth Winstead says the filmmaker's upcoming Cloverfield follow-up, 10 Cloverfield Lane, was no different.
Continued at EW.
ALSO
Noomi Rapace Won't Be Returning To Space With Alien: Covenant
By Andrew Liptak
After changing its name again, having a new lead cast and having the number of sequels go from one to three, Ridley Scott's upcoming Alien: Covenant has another change in store: Prometheus actress Noomi Rapace isn't returning for more Xenomorph adventures.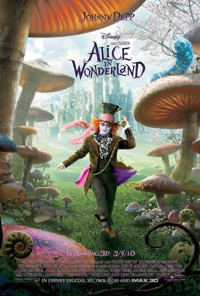 Continued at io9.
WASSMOR
See Disney Classics Reimagined in the Style of Tim Burton
By Nick Romano
Ever wonder what your favorite Disney animated movies would look like if given the Tim Burton touch? Thanks to Moscow-based artist and animator Andrew Tarusov, we have an idea.
Tarusov designed movie posters reimagining the likes of Snow White and the Seven Dwarfs, Pinocchio, and Bambi in the style of the director, who's created such spooky works as The Nightmare Before Christmas and Corpse Bride.
Continued at Time.
FINALLY
Zombie Bees Are Real, and They're Stalking North America
By John Metcalfe
A few years ago, John Hafernik detected in the walls of his house a thrumming hive of honeybees. He didn't place a frantic call to the exterminator—he's a bug-loving biologist at San Francisco State University—but grabbed some traps to experiment.
What he found was astonishing.
Continued at Citylab.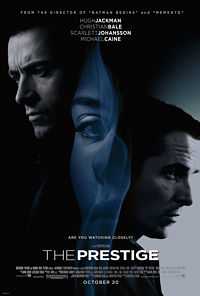 FEBRUARY 1
HAPPY HORROR THRILLER BIRTHDAYS TO -
Actor / Producer

Michael C. Hall

(PAYCHECK, 6 FEET UNDER [TV], DEXTER [TV], GAMER) is 45.
Look for Michael's upcoming 2014 Thriller, COLD IN JULY.
Actor

Brian Krause

(SLEEPWALKERS, MIND GAMES, NAKED SOULS, TIES THAT BIND, CHARMED [TV], DEVIL'S DIARY, LOCH NESS TERROR, WARBIRDS, JACK RIO, TRILOQUIST, NOWHERE TO HIDE, GROWTH, 2012 SUPERNOVA, CYRUS, RAIN FROM STARS, PLAN 9, CAMEL SPIDERS, SNITCH, ABEO PHARISEE, RETRIBUTION, COFFIN BABY, ALIEN RISING [previously GEMINI RISING], RAIN FROM STARS, POSIEDON REX, LIMBO, HAUNTED MAZE, BORROWED MOMENTS, WITHIN THE DARK) is 47.
Actor

Rachelle Lefevre

(BIG WOLF ON CAMPUS [TV], THE LEGEND OF SLEEPY HOLLOW [TV - 1999], DEAD AWAKE, ABANDON, DECEPTION, GHOST WRITER [2007], TWILIGHT, DO YOU KNOW ME, THE TWILIGHT SAGA: NEW MOON, THE SUMMIT [TV], THE CALLER [2011], A GIFTED MAN [TV], OMERTA, THE TWILIGHT SAGA: BREAKING DAWN - Part 2, WHITE HOUSE DOWN, HOMEFRONT, UNDER THE DOME [TV], RECLAIM) is 36.


And On Saturday -


Actor

Christian Bale

(AMERICAN PSYCHO, REIGN OF FIRE, EQUILIBRIUM, THE MACHINIST, BATMAN BEGINS, THE PRESTIGE, BATMAN: THE DARK KNIGHT, TERMINATOR: SALVATION, THE DARK KNIGHT RISES, OUT OF THE FURNACE) is 41.
FROM
E.C. McMullen Jr.
WILLOW BLUE
KINDLE

"'Willow Blue' will burrow under your skin and stay there long after you've put the book down."
- Jeffrey Reddick, Creator of FINAL DESTINATION

PERPETUAL BULLET
PAPERBACK

"'Some People' ... may be the standout story in the book."
- John Grant, 2 time Hugo Winner and creator of Infinityplus

ALSO

E.C. McMullen Jr.'s
short story
CEDO LOOKED LIKE PEOPLE
in the anthology


FEAR THE REAPER




PAPERBACK


"This Ray Bradbury-esque is one of the most memorable and one of the more original stories I've read in a long time."
- Reviewer, Amazon

HORROR 201: The Silver Scream
PAPERBACK
A tome of interviews and essays by
RAY BRADBURY,
WES CRAVEN,
TOM HOLLAND,
E.C. McMULLEN Jr., GEORGE A. ROMERO, and many more.