Review by
E.C.McMullen Jr.

SHOULD YOU?


TIP JAR




SLEEPY HOLLOW

- 1999
USA Release: Nov. 19, 1999
Mandalay / Paramount Pictures
Rated: Argentina: 13 / Australia: MA / Belgium: KT / Chile: 14 / Finland: K-16 / France: -12 / Germany, Netherlands, Switzerland: 16 / Hong Kong: IIB / New Zealand: M / Norway, Sweden, UK: 15 / Portugal: M/16 / Singapore: PG / USA: PG-13
Director Tim Burton (EDWARD SCISSORHANDS, MARS ATTACKS!, PLANET OF THE APES [2001]) made SLEEPY HOLLOW as a way of being true to the spirit of Washington Irving's Classic, rather than a more direct interpretation. Watching SLEEPY HOLLOW, I was given the impression that this movie's story was more in keeping with the darker tales of Stephen Crane or Robert Louis Stevenson. Tim Burton certainly has their talent for creating a forbidding mood. What Tim was mainly after with this movie, was to make an homage (a real one, not the Hollywood style "homage" that in reality is nothing more than an uninspired copy). His homage was not to Irving however, but to Hammer Films.
Surely every Horror movie buff has seen at least one Hammer film. Back in the late 1950's and early 60's, Hammer took the old-style Universal monsters and gave them new life. With the exception of Lon Chaney Junior's Wolfman, all the Universal monsters were slow, plodding creatures who captured their victims simply by making them too terrified to move.
Bela Lugosi's Count Dracula could put his intended victims into a trance with his seductive, hypnotic stare.
Christopher Lee's Dracula, on the other hand, had bloodshot eyes, moved inhumanly quick, and did not care to engage his enemies in clever mindgames so much as tear them apart. Humans were his food, and Dracula, in Christopher Lee's talented hands, was an elegant, yet primal beast; truly a creature of the night. What was worse (from the perspective of the victim), Lee was beastial in his actions, but intelligent in their planning. There was no trade off of brains for brawn. This was no halfwit monster like we saw in the TV adaptation of Stephen King's SALEM'S LOT (the Vampire in King's book was a cunning, highly intelligent foil: more in keeping with Lee's personification of the vampire than the TV movie's dimbulb Noseferatu). Lugosi was a more romantically tragic vampire, where Lee was animal lust. Why Universal didn't jump at the chance to put their muscle behind SLEEPY HOLLOW is anybody's guess, but Paramount will now reap the rewards.
SLEEPY HOLLOW does far more than merely evoke the Hammer Films mythos, it improves upon it. Of course, all the atmosphere that Burton could evoke would be nothing without a wonderful script/story by Kevin Yagher and Andrew Kevin Walker. Though this is Yagher's first screen story, he is no stranger to horror movies. Kevin designed the Chucky doll for CHILD'S PLAY, and the puppets for BRIDE OF CHUCKY. He has done the make-up effects for the A NIGHTMARE ON ELM STREET movies, THE SEVENTH SIGN, Tales From The Crypt's BORDELLO OF BLOOD, and FACE/OFF. Kevin knows horror movies and he has been involved with some of the most influential. Andrew Kevin Walker has also created some of Horror's high moments, writing such movies as BRAINSCAN, SE7EN, and 8mm.
Giving us a look both sumptuous (the countryside) and spare (interiors) thus bringing Burton's visions to life, is Cinematographer Emmanuel Lubezki (the very underappreciated THE HARVEST) whose talent let's us see and get a feel of the damp chill and the movements of shadow.
In the lead role of Ichabod Crane is Johnny Depp (A NIGHTMARE ON ELM STREET, EDWARD SCISSORHANDS, THE ASTRONAUT'S WIFE, THE NINTH GATE). Depp plays Crane as a fearful man who forces himself into acts of bravery despite his own cowardice. He does this by favoring the use of science. Not so much because he is a scientist, but because he has chose science as his beacon of faith to ward of his fear of the dark unknown. His knowledge of Science is shaky and because of this, his faith is a tenuous thing. He is frightened as well as excited by the unknown even though he sneers at the belief in "Ghosts and Goblins". The real can frighten him as well, even spiders will make him leap onto chairs. Depp locks onto the Crane of Irving's tale by retaining his superstition as well as his education, that may never the less desert him under the chilling fear of the occult.
Where Irving's Crane was a teacher, Depp is a constable in the 1700's, right at the turn of the century. Crane's "Science" is confusing to his peers and even he does not know as much of it as he pretends. Hence, Ichabod is a man teetering on the edge of losing his faith. It is with this in mind that the Magistrate (Christopher Lee intones the order with a chillingly deep cavernous voice) sends Ichabod to the small town of Sleepy Hollow, New York, to investigate a series of murders. All the townsfolk believe that the killer is no man, but a monster sent from Hell. A headless demon from the soul of a Hessian warrior (Christopher Walken: THE SENTINEL, THE DEAD ZONE, PULP FICTION, THE PROPHECY series), dead for the past 20 years, but resurrected for reasons unknown.
The man who summoned the constable is the wealthy and mild mannered Baltus Van Tassel (Michael Gambon: NOTHING BUT THE NIGHT, THE BEAST MUST DIE). Though holding no office, his wealth makes him first citizen of the small community. The more Van Tassel comes to know of Constable Crane, the less he believes in him. Such is the opposite with Tassel's young daughter Katrina (Christina Ricci: THE ADDAMS FAMILY, ADDAMS FAMILY VALUES), who finds herself fascinatedm if not in love, with Constable Crane.
Washington Irving's foil for Ichabod in his story THE LEGEND OF SLEEPY HOLLOW, was Brom Van Brunt (Casper Van Dien: STARSHIP TROOPERS, THE OMEGA CODE). While in this movie - Brom is the boyfriend of Katrina by fiat and thus jealous of Crane - he is relegated to a very small supporting role. One 60 second cut and he'd be gone. It is the Horseman who is first and foremost here. Crane's twist in the original tale doesn't exist.
Night after night the heads continue to roll, and the small town gets ever smaller. Incongruous mysteries appear and there is far more going on in this village of secrets than the Headless Horseman. Crane soon realizes that the Horseman is not the disease of SLEEPY HOLLOW, but the symptom. Every night claims another victim - or two - or three. Ichabod must be quick to discover the mystery that surrounds this town, expose its buried secrets, and solve the curse of the Headless Horseman. Until he does, the dark of the night will bring the pounding hoof beats, the whistling blade, and the time that draws ever nearer to his own throat, when the rider from Hell comes to claim him.
There are the recognized "Burton" moments when Tim gets too cute for his own good. Moments that can pop an audience right out of their belief. The scene where Ichabod sees the spider, for example, was far too farcical for the tone this movie creates. Still, this is his best movie since EDWARD SCISSORHANDS and SLEEPY HOLLOW gets 4 ShriekGirls.

This review copyright 2000 E.C.McMullen Jr.
E.C. McMullen Jr. is a participant in the Amazon Services LLC Associates Program, an affiliate advertising program designed to provide a means for sites to earn advertising fees by advertising and linking to amazon.com.
LOVE THIS SITE?




KEEP IT GOING WHEN YOU BUY MY STUFF!
LOVE THIS SITE?
Support it when you buy from
E.C. McMullen Jr.
WILLOW BLUE


"'Willow Blue' will burrow under your skin and stay there long after you've put the book down."
- Jeffrey Reddick, Creator of
FINAL DESTINATION

PERPETUAL BULLET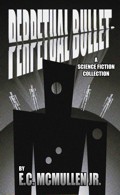 "'Some People' ... may be the standout story in the book."
- John Grant, Infinityplus

IN OTHER BOOKS
E.C. McMullen Jr.'s
short story
CEDO LOOKED LIKE PEOPLE
in the anthology
FEAR THE REAPER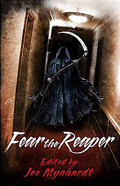 "This Ray Bradbury-esque is one of the most memorable and one of the more original stories I've read in a long time."
- Amazon Review
HORROR 201: The Silver Scream
PAPERBACK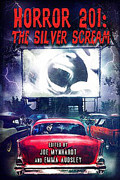 Filmmaker's Guidebook
featuring
RAY BRADBURY,
JOHN CARPENTER,
WES CRAVEN,
TOM HOLLAND,
E.C. McMULLEN Jr.,
ED NAHA,
GEORGE A. ROMERO,
and many more.
Extensively quoted in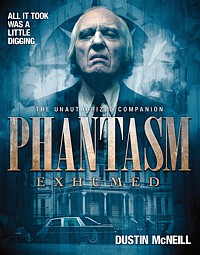 PHANTASM EXHUMED
The Unauthorized Companion

Robert S. Rhine's
SATAN'S 3-RING CIRCUS OF HELL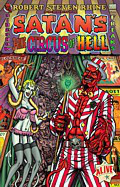 Forward by
GAHAN WILSON,
FEO AMANTE.
Featuring comics by
WILLIAM STOUT,
HILARY BARTA,
STEVE BISSETTE,
FRANK DIETZ,
JIM SMITH,
TONE RODRIGUEZ,
FRANK FORTE,
ERIC PIGORS,
ALEX PARDEE,
MIKE SOSNOWSKI,
OMAHA PEREZ,
DAVID HARTMAN,
D.W. FRYDENDALL,
SHANNON WHEELER,
VINCENT WALLER,
JACOB HAIR,
NENAD GUCUNJA,
STEVEN MANNION,
and more!
ALSO
IN CINEMA
E.C. McMullen Jr.
HEAD PRODUCTION DESIGNER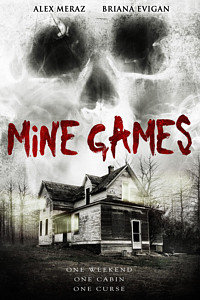 MINE GAMES
(Starring:
JOSEPH CROSS, ALEX MERAZ, BRIANA EVIGAN)
Dept. head
SPECIAL EFFECTS MAKE-UP
(SFX MUA) and Michael Madsen's stunt double on the movie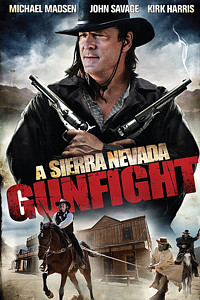 A SIERRA NEVADA GUNFIGHT
(Starring:
MICHAEL MADSEN and JOHN SAVAGE).

PRODUCTION DESIGNER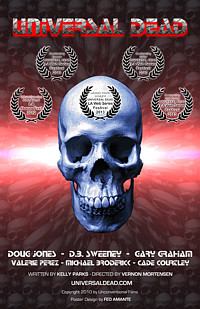 UNIVERSAL DEAD
(Starring:
DOUG JONES, D.B. SWEENEY, GARY GRAHAM)

ART DIRECTOR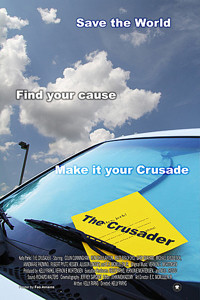 THE CRUSADER
(Starring COLIN CUNNINGHAM, GARY GRAHAM)