Review by
James Futch

SHOULD YOU?


TIP JAR




THE SIXTH SENSE

- 1999
USA Release: AUG! 6, 1999
Spyglass Entertainment / Hollywood Pictures / Buena Vista Distribution
Ratings: USA: PG-13
THE SIXTH SENSE is the second ghost story to hit theaters in just one month. The first was THE HAUNTING, and while both films share a similar theme, production value, and big stars, THE SIXTH SENSE is a very different movie. You might say it's "Babe" compared to "Gordy" or perhaps THE ARRIVAL compared to "Independence Day", or even "Antz" to "A Bug's Life". In all these examples, two thematically similar films were released almost simultaneously with one reigning vastly superior to the other. Unlike THE HAUNTING which was a lot of CGI and hokey sets, THE SIXTH SENSE is eerily atmospheric. It has a feel to it that brings to mind old horror anthologies that always had words like "uncanny", "terror", or "supernatural" in the title.
It also has great acting. Bruce Willis (MORTAL THOUGHTS, DEATH BECOMES HER, UNBREAKABLE) in his best performance since 12 MONKEYS, plays child psychologist Malcolm Crowe. The film opens on the night that he and his wife (Olivia Williams) are celebrating his plaque of commendation from the mayor of Philadelphia. As they are getting ready for bed, an intruder startles them. Crowe recognizes the man as a former patient, who claims that Crowe failed him as his psychologist. He shoots Crowe and then turns the gun on himself and commits suicide.
"The Next Fall", Crowe is seeing a new patient, a young boy named Cole Sear (Haley Joel Osment), who appears to share some of the same psychological disorders as the patient who killed himself. Crowe is determined to redeem himself (at least in his own mind) for the failure of that erstwhile patient. Although his relationship with his wife seems worse for wear than it did on the night he was shot, he thrusts himself wholeheartedly into helping Cole.
Early on, we see that Cole is different from the other kids. He is quiet, seemingly friendless, and appears to have a lot on his mind for a little boy. While his mother (Toni Collette) appears incredibly supportive and the two seem to have a good relationship, Crowe believes his young patient is suffering from the standard symptoms of a child of divorced parents. But he tells Crowe that he has a secret, one that he has not even told his mother for fear that she, like all the school kids, will label him a "freak". Crowe eventually gets the boy to trust him and open up. One night, after he faints from pure fear and ends up in a hospital, he tells Crowe his secret, that he "can see dead people".
"How often do you see them?" asks the nonplussed Crowe.
"All the time," answers the boy in a terrified whisper.
Haley Joel Osment has to be some kind of prodigy. As Cole Sear ("seer" as in "one who sees"?) his ability to believably act like he is scared out of his wits is impressive for one so young. His facial expressions, especially around his eyes, appear haunted and exhausted, as if he cannot bear to see what is waiting around the corner or under the bed. I haven't seen the likes of such childhood acting in a horror film since Danny Lloyd in Kubrick's version of THE SHINING. Remember when you were seven years old and afraid to get out of bed to go to the bathroom? There is a scene with Osment that will remind you why.
Willis, light years away from Die Hard, is also very good. With great subtlety he convincingly portrays a man who is gifted with kids, even while brooding over his haunted past. At the same time, he must deal with the increasingly distant relationship with his wife, who may be having an affair. He develops a symbiotic bond with his young patient, who ultimately gives Crowe advice that might be the solution for his marital problems. And Willis and Osment have good chemistry too. Multiple scenes in which the two just "talk" are proof of that chemistry. It is also in these scenes that Willis, whose character is reluctant to believe Cole's "secret", provides a solid foundation of reality that makes the supernatural element believable.
The cinematography is the third big star in the film. I recognized cinematographer Tak Fujimoto (DEATH RACE 2000, BELOVED) from his work on THE SILENCE OF THE LAMBS. The same deep chiaroscuro as in that film is used to even greater effect in this one, especially with the exterior locations in Philadelphia. This is not the same Philadelphia as in Rocky. The movie is set in autumn, with elongated shadows and falling leaves. It is windy and the skies are overcast. The interior, are all older buildings and houses with lots of nooks and crannies and more shadows. The sets are not elaborate gothic like in THE HAUNTING but they are far spookier.
Finally, this movie had what so many countless movies, especially in the horror genre, lack: surprises. I was absolutely in awe of the clever script, which never stooped to the usual idiot plot devices. It followed a great storyline, chock full of classic elements of terror and dread, from beginning to end. Especially the beginning. What was the last horror film by a major studio that had nearly 25 minutes of solid exposition, atmosphere, and character development before the real "action" started? Here is one - finally.
Go see it, and "feel the prickly things on the back of your neck . . . it's them."
I give it 5 Shriek girls.

This review copyright 1999 E.C.McMullen Jr.
E.C. McMullen Jr. is a participant in the Amazon Services LLC Associates Program, an affiliate advertising program designed to provide a means for sites to earn advertising fees by advertising and linking to amazon.com.
BUY BOOKS FROM
E.C. McMullen Jr.
WILLOW BLUE


"'Willow Blue' will burrow under your skin and stay there long after you've put the book down."
- Jeffrey Reddick, Creator of
FINAL DESTINATION

PERPETUAL BULLET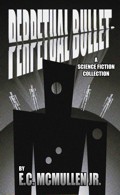 "'Some People' ... may be the standout story in the book."
- John Grant, Infinityplus

IN OTHER BOOKS
E.C. McMullen Jr.'s
short story
CEDO LOOKED LIKE PEOPLE
in the anthology
FEAR THE REAPER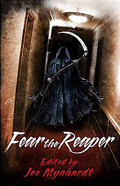 "This Ray Bradbury-esque is one of the most memorable and one of the more original stories I've read in a long time."
- Amazon Review
HORROR 201: The Silver Scream
PAPERBACK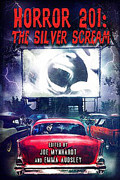 A tome of interviews with
RAY BRADBURY,
JOHN CARPENTER,
WES CRAVEN,
TOM HOLLAND,
E.C. McMULLEN Jr.,
ED NAHA,
GEORGE A. ROMERO, and many more.
Extensively quoted in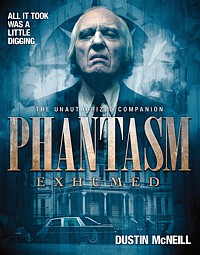 PHANTASM EXHUMED
The Unauthorized Companion

Robert S. Rhine's
SATAN'S 3-RING CIRCUS OF HELL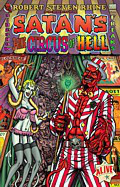 Forward by
GAHAN WILSON,
FEO AMANTE.
Featuring comics by
WILLIAM STOUT,
HILARY BARTA,
STEVE BISSETTE,
SPAIN RODRIGUEZ,
FRANK DIETZ,
JIM SMITH,
TONE RODRIGUEZ,
FRANK FORTE,
ERIC PIGORS,
ALEX PARDEE,
MIKE SOSNOWSKI,
OMAHA PEREZ,
DAVID HARTMAN,
D.W. FRYDENDALL,
SHANNON WHEELER,
VINCENT WALLER,
JACOB HAIR,
NENAD GUCUNJA,
STEVEN MANNION,
NORMAN CABRERA,
and more!
ALSO
IN CINEMA
E.C. McMullen Jr.
HEAD PRODUCTION DESIGNER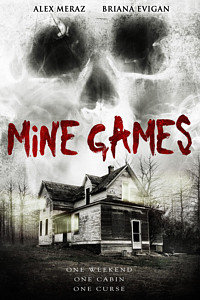 MINE GAMES
(Starring:
JOSEPH CROSS, JULIANNA GUILL, BRIANA EVIGAN, ALEX MERAZ)