Review by
E.C.McMullen Jr.

DARK WATER

aka

Honogurai Mizu No Soko Kara

- 2002
USA Release: June 21, 2005
Honogurai mizu no Soko kara Seisaku Iinkai, Kadokawa Shoten Publishing Co., Nippon Television Network Corporation (NTV), Office Augusta Co. Ltd., Oz Productions, Toho Company, Video Audio Project (VAP)
Rating: USA: PG-13
At a school, a young girl waits as she looks out a window at the pouring rain. All of her classmates have hurried home. She is alone except for a mildly sadistic teacher.

In a waiting room, Yoshimi Matsubara (Hitomi Kuroki: KAIDAN) looks out a window at the rain as she waits silently for her turn. When called in to meet the two state agents, it is to discuss the custody of her daughter. Yoshimi's ex-husband wants full custody. And he might get it, as Yoshimi is unemployed and her daughter is about to start school. A school which is too far away from where she lives to be able to take care of a daughter. Also, in the past, Yoshimi had a few unexplainable psychological episodes. That is in the past, but still...

So Yoshimi is forced to move closer to her daughter's new school and find a job. Desperate to maintain custody of her daughter, from a father who has no interest in his child other than a bargaining chip, Yoshimi will take any apartment and any job as long as they are close to the school.
Upon visiting her new apartment, the pushy sales agent, Ohta (Yu Tokui: KEIZOKU: THE MOVIE) forces false sincerity even while he tries to direct her attention from the drab, leaky manner of the old building. It's an old skyscraper type of apartment and is largely empty. The building attendant is an old man, Kamiya (Isao Yatsu: RINGU 2, JU-ON, INFECTION, TALES OF TERROR: HAUNTED APARTMENT, THE GRUDGE 2) who sits in his office all day and is irritated by any tenant who asks anything of him. But Yoshimi has to think of her daughter, Ikuko (Rio Kanno: NOROI: THE CURSE), the proximity of her daughter's school, and Yoshimi's tenuous custody of her daughter. The state insists upon stability for the child: something the father has and Yoshimi needs. So she takes the apartment.
Possibly the most influential Horror writer alive today, Kôji Suzuki's novels and stories are not only created into hit movies, but those who imitate his themes make movies which also become hits.
That's how powerful Suzuki's original work is.
I'm not talking reboots or the many movie versions retelling the original source material (FRANKENSTEIN, DRACULA).
From the myriad wannabee's that followed NIGHT OF THE LIVING DEAD to JAWS to ALIEN and more, I can't think of any one else who has made hit movies that copied other hit movies.
What's particularly disquieting about DARK WATER however, is how 11 years later, it may have influenced the mysterious and tragic death of Elisa Lam in a Los Angeles hotel.
More mysterious than her death, however, is how the discovery of her body also parallels Suzuki's novel and Nakata's movie.
Things are bad from the very start, but with Ikuko starting a new school, Yoshimi starting a new job, and the constant badgering of her ex-husband, Yoshimi has enough problems to worry about without paying attention to her crappy living conditions.
If only creepy things didn't keep happening with the elevator, the halls, her apartment, and a mysterious child's purse Ikuko has found and can't be easily discarded.
Director Hideo Nakata (RINGU, RINGU 2, THE RING 2, KAOSU), working off of a script by Yoshihiro Nakamura (BÛSU) and Ken'ichi Suzuki (AKUMU NO EREBÊTÂ), and based on the original novel from Kôji Suzuki (RASEN, RINGU, SPIRAL, LOOP, BIRTHDAY), created a haunting and beautiful, slow moving tale of inevitable, creeping horror. A Horror so consummate that one particular scene when Yoshimi is alone was apparently such a sustained scare - lasting not for an immediate "boo", but for nearly a good fifteen seconds of film time - that I've seen people avert their eyes or leave the room.

Because it is a Kôji Suzuki tale, the reoccurring theme of a Mother trying to cope with raising her child alone, the intrusion of ghosts threatening the child, lots of water and amazingly long black hair, all plays a major role yet again with DARK WATER as it did with RINGU.

DARK WATER was the last good movie to revisit these themes, as by the time of JU-ON: THE GRUDGE, theme became convention and the implicit terror became template.

I give it four shriek girls.

This review copyright 2011 E.C.McMullen Jr.
E.C. McMullen Jr. is a participant in the Amazon Services LLC Associates Program, an affiliate advertising program designed to provide a means for sites to earn advertising fees by advertising and linking to amazon.com.
LOVE THIS SITE?
Support it when you buy from
E.C. McMullen Jr.
WILLOW BLUE


"'Willow Blue' will burrow under your skin and stay there long after you've put the book down."
- Jeffrey Reddick, Creator of
FINAL DESTINATION

PERPETUAL BULLET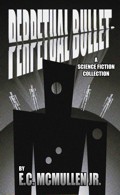 "'Some People' ... may be the standout story in the book."
- John Grant, Infinityplus
In Other Books
E.C. McMullen Jr.'s
short story
CEDO LOOKED LIKE PEOPLE
in the anthology
FEAR THE REAPER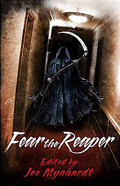 "This Ray Bradbury-esque is one of the most memorable and one of the more original stories I've read in a long time."
- Amazon Review
HORROR 201: The Silver Scream
PAPERBACK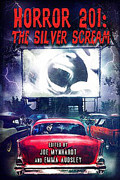 Filmmaker's Guidebook
featuring
RAY BRADBURY,
JOHN CARPENTER,
WES CRAVEN,
TOM HOLLAND,
E.C. McMULLEN Jr.,
GEORGE A. ROMERO,
and many more.
Extensively quoted in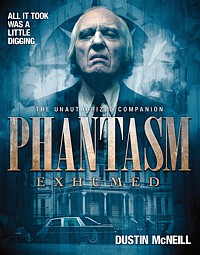 PHANTASM EXHUMED
The Unauthorized Companion

Also
IN CINEMA
E.C. McMullen Jr.
HEAD PRODUCTION DESIGNER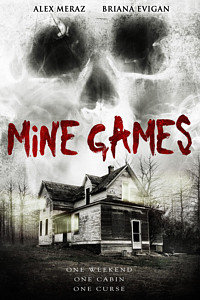 MINE GAMES
(Starring:
JOSEPH CROSS, BRIANA EVIGAN,
ALEX MERAZ)
Dept. head
PRODUCTION DESIGNER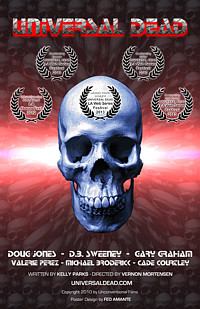 UNIVERSAL DEAD
(DOUG JONES,
D.B. SWEENEY,
GARY GRAHAM)