Review by
E.C.McMullen Jr.

THE SCORPION KING 2: RISE OF A WARRIOR

- 2008
USA Release: AUG! 19, 2008
Universal Pictures
Rated: USA: PG-13
Before I begin my review let's share a little honesty here, between Thriller fans of sword and sorcery flicks.
We've seen the original THE 7TH VOYAGE OF SINBAD. We've seen JASON AND THE ARGONAUTS, THE GOLDEN VOYAGE OF SINBAD, SINBAD AND THE EYE OF THE TIGER, and CLASH OF THE TITANS. Every one of them had wonderful special effects which were great for their time. But even with that said, those effects weren't fooling anybody.
We went along for the ride because there was nothing better. And it wasn't like people weren't trying to make something better. In Japan they were slipping men into rubber suits to add more realism to GODZILLA - and it worked. GODZILLA looked one hell of a lot more realistic than what came from beneath the sea. And this is no slight against Ray Harryhausen. I love the guy's work, he set the bar for stop motion animation. But even though Dynamation was fascinating to look at, even thrilling, it always looked like a special effect.
Come on! You know it did!

So now we have cgi and for many years now its looked like crap. There have been exceptions to this ranging from TERMINATOR 2 to THE MATRIX to Gollum in THE LORD OF THE RINGS. But the majority of cgi effects still look like an effect. It doesn't look real at all and it ain't fooling anyone.

So let me tell you about the cgi effects in THE SCORPION KING 2: RISE OF A WARRIOR. They stand out from the movie like a typical cgi effect. Ouch!

Now let me tell you about the rest of the movie. Like THE MUMMY movies before it, and like every Thriller fantasy I've ever seen, you have your trio of wandering rubes, each with their own agenda.
There is the warrior who wants to fulfill a quest. That quest can be about finding a treasure, stealing one, putting one back, or avenging someone.
The warrior's most helpful ally is someone who loves him or her and would risk their life for the warrior.
The third part of the trio is the comic relief who is also cunning and dastardly. They may be helpful during the quest, but in the end they're going to be a bastard. Other characters come and go during the quest, providing unexpected danger or unexpected rescue. That's the way these stories are written, the fans seem to love them that way, so why go against what the fans want?

The trio are also up against a supernatural entity. That entity was once human, or is still human but once they get the ancient/magic hoozitz, they will become a god, or demon, or demonic god, or something else along those lines. There is also going to be a witch, wizard, warlock, sorceress, or some other really supernatural diety or other who will capriciously help or hinder the warrior because they've fallen in lust/love with them. That or they're bored and they just want to stir up some shit.

So -

The warrior is Mathayus (Michael Copon: known at K-Mart grand openings everywhere as The Blue Ranger of Power Rangers), who will one day be the evil Scorpion King. He sees his father killed by scorpions, thinks it's black magic, goes off for six years to become a Great Black Scorpion warrior, and returns to his graduation ceremony. At the ceremony however, he discovers that the new king is none other than Sargon (Randy Coture), the guy he suspects put the hoodoo on his Pop.

He takes off to Egypt for reasons that are not entirely well thought out. During his journey, Frodo, er, Mathayus meets up with his old childhood friend, Sam Gamgee. I mean, Layla (Karen Shenaz David: BATMAN BEGINS). While they shmooze, a third and devious appearing character, Gollum Ari (Simon Quartermain) listens in, makes his pitch, and before you know it, there is a fellowship to find the Sword of Shanarra, er, some magic sword anyway.

So the movie becomes a quest for awhile and as I'm watching this I realize a few things.

I'm no fan of "Leave your brain at the door" cinema.

On the other hand, what's wrong with making a movie for those kids between the ages of 8 and 16? I was once that age, you were too.

Taking these two things into account, THE SCORPION KING 2 has lots of action, derring-do, rescues, betrayals, scary stuff (but not too scary for kids), and monsters. The acting isn't great or even good, but the script by Randall McCormick is goofy without being insultingly stupid and director Russell MulCahy (RESURRECTION, RESIDENT EVIL 3: EXTINCTION) takes up the slack that poor casting left behind.
THE SCORPION KING 2: RISE OF A WARRIOR is action packed thrilling fun and, in small doses, there's nothing wrong with that.

Three Shriek Girls.

This review copyright 2008 E.C.McMullen Jr.
E.C. McMullen Jr. is a participant in the Amazon Services LLC Associates Program, an affiliate advertising program designed to provide a means for sites to earn advertising fees by advertising and linking to amazon.com.
LOVE THIS SITE?
Support it when you buy from
E.C. McMullen Jr.
WILLOW BLUE


"'Willow Blue' will burrow under your skin and stay there long after you've put the book down."
- Jeffrey Reddick, Creator of
FINAL DESTINATION

PERPETUAL BULLET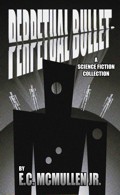 "'Some People' ... may be the standout story in the book."
- John Grant, Infinityplus
In Other Books
E.C. McMullen Jr.'s
short story
CEDO LOOKED LIKE PEOPLE
in the anthology
FEAR THE REAPER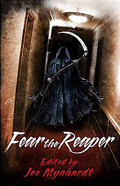 "This Ray Bradbury-esque is one of the most memorable and one of the more original stories I've read in a long time."
- Amazon Review
HORROR 201: The Silver Scream
PAPERBACK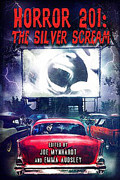 Filmmaker's Guidebook
featuring
RAY BRADBURY,
JOHN CARPENTER,
WES CRAVEN,
TOM HOLLAND,
E.C. McMULLEN Jr.,
GEORGE A. ROMERO,
and many more.
Extensively quoted in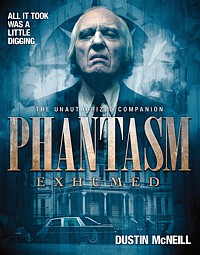 PHANTASM EXHUMED
The Unauthorized Companion

Robert S. Rhine's
SATAN'S 3-RING CIRCUS OF HELL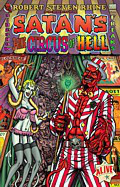 Forward by
GAHAN WILSON &
FEO AMANTE.
Featuring comics by
ALEX PARDEE,
WILLIAM STOUT,
STEVE BISSETTE,
FRANK DIETZ,
JIM SMITH,
FRANK FORTE,
ERIC PIGORS,
MIKE SOSNOWSKI,
OMAHA PEREZ,
DAVID HARTMAN,
STEVEN MANNION,
and more!
Also
IN CINEMA
E.C. McMullen Jr.
HEAD PRODUCTION DESIGNER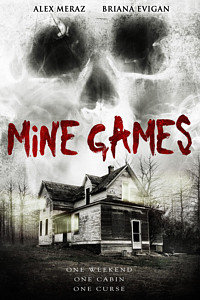 MINE GAMES
(Starring:
JOSEPH CROSS, BRIANA EVIGAN,
ALEX MERAZ)

PRODUCTION DESIGNER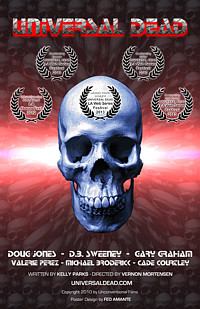 UNIVERSAL DEAD
(DOUG JONES,
D.B. SWEENEY,
GARY GRAHAM)

ART DIRECTOR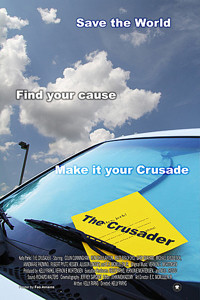 THE CRUSADER
(COLIN CUNNINGHAM,
GARY GRAHAM)