Review by
E.C.McMullen Jr.

THE PROPHECY 3: THE ASCENT

- 2000
Overseas Filmgroup, Neo Art Production, Dimension Films, Miramax
Rated: USA: R
If sequels go on long enough, eventually they peter out. After the lead actors have left, the story creator is gone, the director who told the story has moved onto greener pastures, the Producer(s) is left pretending that they were the reason for the success in the first place. The producers in charge of the franchise, who usually had no idea what folks saw in the movie series in the first place, just keep adding numbers to the title. From time to time they may add a ridiculous word like "The Revenge", "The Ascension", or "The Rise Of". They try to hold onto the lead actor as long as possible, as if the popularity was based entirely upon them (despite all historical evidence to the contrary), and disregard the story (writer) and storyteller (director).
Sometimes a franchise crashes and burns with the very first sequel, like THE BLAIR WITCH PROJECT 2, MEN IN BLACK II or THE MATRIX: RELOADED. Other times they crash immediately after the first sequel, like HELLRAISER 3 or ALIEN 3. But they always tank as a direct result of the producer(s) who own the franchise turning their gold into excrement.
There are so very few exceptions to this rule, that you can count them on one hand, and you may have spare fingers left over.
As soon as the lead actor can escape from his or her contractual obligations (providing they have a modicum of screen presence, acting ability, and a decent agent or manager in the first place), they do so at a breakneck speed, getting the hell out of dodge and leaving the remaining sequels in their dust.
But you came here to read my review of the Direct to Video movie, PROPHECY 3: THE ASCENT. So let's get to it!
Have you seen THE PROPHECY II?
Good!
Then it's no spoiler to tell you that the heroine of the second movie is burned to death by arsonists in the third movie. Her son, the chosen one, Daniel, somehow escapes.
The murder of Daniel's mother puts a bad taste in the kid's mouth, and he grows up to become a street preacher (Dave Buzzotta) who gives sermons on despising God.
"Our Father is a deadbeat dad!"
The permanent human form of Archangel Gabriel (Christopher Walken: THE SENTINEL, BRAINSTORM, THE DEAD ZONE, COMMUNION, BATMAN RETURNS, PULP FICTION, THE PROPHECY, THE PROPHECY II, Tim Burton's THE LEGEND OF SLEEPY HOLLOW), who has finally learned how to drive a car, drives up and enters Daniel's makeshift church.
During the services, Gabriel spots a blind man or possibly a zealot (Brad Dourif: CHILD'S PLAY [all], THE EXORCIST III, DEATH MACHINE, ALIEN: RESURRECTION, THE LORD OF THE RINGS: THE TWO TOWERS, PULSE, Rob Zombie's HALLOWEEN, Rob Zombie's HALLOWEEN II) among the crowd, but does nothing while the man empties a gun clip into the chest of Daniel, dropping him dead to the floor.
Despite his blindness, the zealot manages to get away in the panic.
Elsewhere in the city of angels, the zealot makes his way back to his apartment and speaks to ... something. Apparently tonight's murderer does that something's bidding. But the zealot made a mistake. Despite firing all of his bullets into Daniel's chest, he didn't kill him.
What happens next is the skeleton of an angel somewhere in a desert somewhere. Lightening flashes around it, and that's that. Though we've seen it before.
After a bit of arcane so-what, we're back in the city, a guy jumps off a roof, and we're back with minor part re-occurring character, Joseph the Coroner (Steve Hytner: THE SHADOW [1994], PROPHECY, FACE/OFF, PROPHECY II, ROSWELL [TV], THE HAUNTED MANSION), who has seen it all and it's making him crazier by the year. As usual, he adds nothing to the story.
As soon as Joe the coroner realizes who is on his slab, his mental health isn't going to improve any. "It's" starting again.
For reasons of his own, the simply human and powerless Gabriel makes a police report. Why? Why does he do anything?
The building jumper turns out to be the angel Saphael (Vincent Spano: A STRANGER IS WATCHING, HIGH FREQUENCY), and he confronts Gabriel at the police station. Saphael knows that Daniel isn't really dead. As with the first two movies, he needs the heart (the only way to kill an angel's human form).
In short, Saphael is supposed to replace Gabriel as the bad guy, and for the same reasons. Apparently though, Saphael and Gabriel never got along. Gabriel only wanted to destroy earth. Saphael seeks to punish god by destroying Heaven. Even Lucifer "was never that arrogant."
Some white blonde aryan kinda guy keeps showing up in cut scenes, so he must have something to do with something, but it takes a while to care.
Daniel returns to life and the chase it on. It took twenty minutes to get there, but at last the chase is on!
Well actually, no. What happens next is exposition and lots of panning shots of book pages as Joseph tries to figure things out. And none of it matters because, like the previous two movies, Joseph's story never goes anywhere and enlightens nothing. Everything we need to know, we'll eventually hear from the angels.
But Producer Joel Soisson (THE SUPERNATURALS, TRICK OR TREAT [1986], MANIAC COP 3, THE PROPHECY [all], PHANTOMS, HIGHLANDER: ENDGAME, DRACULA 2000, MIMIC 2, CHILDREN OF THE CORN: REVELATION, HELLRAISER: HELLSEEKER, DRACULA II: ASCENSION, DRACULA 3: LEGACY, FEAST, PULSE [all], HELLRAISER: HELLWORLD, HELLRAISER: REVELATIONS, HOLLOW MAN II, CHILDREN OF THE CORN: GENESIS, PIRANHA 3DD) wrote this mess. So padding THE PROPHECY: 3: THE ASCENT needs and padding it shall have, and we'll do it with a montage!
Even Rocky had a montage!
Actually Rocky had a far superior montage. Sylvester Stallone is a far superior writer.
The dialog gets worse and worse and no amount of decent acting, not even Christopher Walken himself, can rise above it. At least Chris was able to walk away after this one and he didn't look back.
Daniel keeps having visions of what I accurately guessed would be the End Boss. The visions of said Boss, standing on a pile of living bodies as they cried out in their suffering, was kind of a giveaway.
Wex Craven's long time right hand man, Patrick Lussier (DRACULA 2000, DRACULA II: ASCENSION, DRACULA III: LEGACY, WHITE NOISE 2: THE LIGHT, MY BLOODY VALENTINE [2009], DRIVE ANGRY) directed this mediocre, pedestrian effort*. Maybe that's why Craven was given a thank you in the end credits: Lussier's cry for help. A young, yet-to-bloom Guillermo Del Toro was also given a Thanks in the end credits. Who knows why?
*
It's a tragic fact of Lussier's career choices that, on his IMDb.com page, the top 5 articles related to Patrick Lussier's work as of January 2013, include, "Worst Directors Ever", "Bad Directors", and "People Who Are Ruining The Horror Genre".
THE PROPHECY 3: THE ASCENT finishes off with an anti-climatic yawn to the movie and series. Writer and Producer Joel Soisson would spit out two more of these as direct to video, but by then everyone else - like Joel himself - didn't care anymore.
One Dozing girl. This one is warm milk, gang.

This review copyright 2013 E.C.McMullen Jr.
E.C. McMullen Jr. is a participant in the Amazon Services LLC Associates Program, an affiliate advertising program designed to provide a means for sites to earn advertising fees by advertising and linking to amazon.com.
LOVE THIS SITE?
Support it when you buy from
E.C. McMullen Jr.
WILLOW BLUE


"'Willow Blue' will burrow under your skin and stay there long after you've put the book down."
- Jeffrey Reddick, Creator of
FINAL DESTINATION

PERPETUAL BULLET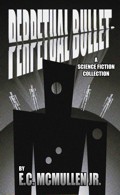 "'Some People' ... may be the standout story in the book."
- John Grant, Infinityplus

IN OTHER BOOKS
E.C. McMullen Jr.'s
short story
CEDO LOOKED LIKE PEOPLE
in the anthology
FEAR THE REAPER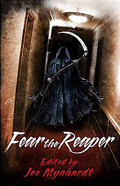 "This Ray Bradbury-esque is one of the most memorable and one of the more original stories I've read in a long time."
- Amazon Review
HORROR 201: The Silver Scream
PAPERBACK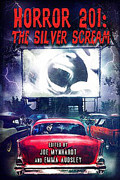 Filmmaker's Guidebook
featuring
RAY BRADBURY,
JOHN CARPENTER,
WES CRAVEN,
TOM HOLLAND,
E.C. McMULLEN Jr.,
ED NAHA,
GEORGE A. ROMERO,
and many more.
Extensively quoted in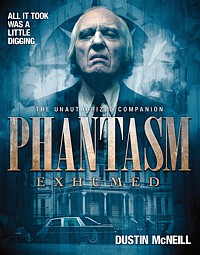 PHANTASM EXHUMED
The Unauthorized Companion

Robert S. Rhine's
SATAN'S 3-RING CIRCUS OF HELL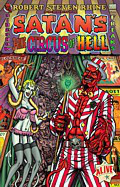 Forward by
GAHAN WILSON,
FEO AMANTE.
Featuring comics by
WILLIAM STOUT,
HILARY BARTA,
STEVE BISSETTE,
SPAIN RODRIGUEZ,
FRANK DIETZ,
JIM SMITH,
TONE RODRIGUEZ,
FRANK FORTE,
ERIC PIGORS,
ALEX PARDEE,
MIKE SOSNOWSKI,
OMAHA PEREZ,
DAVID HARTMAN,
D.W. FRYDENDALL,
SHANNON WHEELER,
VINCENT WALLER,
JACOB HAIR,
NENAD GUCUNJA,
STEVEN MANNION,
NORMAN CABRERA,
and more!
ALSO
IN CINEMA
E.C. McMullen Jr.
HEAD PRODUCTION DESIGNER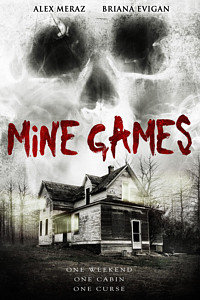 MINE GAMES
(Starring:
JOSEPH CROSS, ALEX MERAZ, BRIANA EVIGAN)
Dept. head
SPECIAL EFFECTS MAKE-UP
(SFX MUA) and Michael Madsen's stunt double on the movie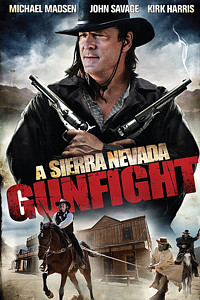 A SIERRA NEVADA GUNFIGHT
(Starring:
MICHAEL MADSEN and JOHN SAVAGE).

PRODUCTION DESIGNER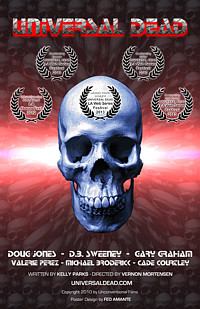 UNIVERSAL DEAD
(Starring:
DOUG JONES, D.B. SWEENEY, GARY GRAHAM)

ART DIRECTOR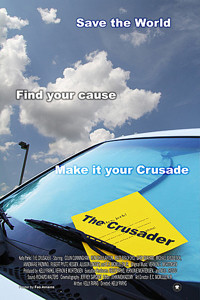 THE CRUSADER
(Starring COLIN CUNNINGHAM, GARY GRAHAM)