Review by
E.C.McMullen Jr.

IT HELPS


TIP JAR




AN INTERVIEW WITH DAVID ALLEN BROOKS

- 2001



"If you were on your deathbed, how would you look at your world and what would you see?"


- David Allen Brooks
Feo Amante's Under the Microscope:
An interview with
David Allen Brooks
by E.C.McMullen Jr.
Throughout David Allen Brooks long career, in New York City and L.A., he has acted in movies from top directors like Robert Zemekis, Michael Mann, and Oliver Stone. He has played alongside Academy Award talent like Rod Steiger (AMITYVILLE HORROR, END OF DAYS), Kim Hunter (PLANET OF THE APES), Jeff Bridges (KING KONG [1976]), and Ned Beatty (DELIVERANCE, EXORCIST II: The Heretic, THE UNHOLY, ED AND HIS DEAD MOTHER). David was in the first of Thomas Harris' Hannibal Lector movies, MANHUNTER, Oliver Stone's THE DOORS, and had a small role in CAST AWAY (actually, everyone had a small role in Cast Away except for Tom Hanks and Wilson). He has a powerful band of Science Fiction fans world wide for his role as the Machiavellian Max Eilerson on BABYLON 5: The Crusade.
For fans of Horror, Thriller, Mystery, and Suspense, David is probably best known for his roles in Tom Holland's SCREAM FOR HELP, THE KINDRED, and JACK FROST 2.
David is concurrently launching his new official website with this interview: davidabrooks.com
". . . if you're serious about this (acting), don't live in LA. You need to move to New York to learn acting."
- advice from Jeff Bridges to a young David Allen Brooks
E.C.McMullen Jr.: What brought you to Hollywood?

Before David was an actor, he was a model in Europe.

David Allen Brooks:

Fatigue and accident. I'd been on the road pretty hard after college. For seven years I moved every three months: exploring I guess you'd call it.

I worked steel mills, shoveled horse shit, been a waiter...

ECM: Yeah, but we've all been waiters.

DAVID: (laughs) Yeah. But I've been a cook, a busboy, and I shoed a few horses too. For awhile I taught school on a Navajo Reservation. I even tried bullriding in their amateur Rodeo.

I was trying everything, you know?

I'd always thought I was best off alone, living by my own strange code: if you don't do it alone, it doesn't count. I found out years later that I had the nickname of "Lone Wolf" in college. Turns out only the sick and the old run alone outside the pack. I think being alone is important, but not isolated.

I found out years later in therapy, that I had made some decisions that weren't in my best interests.

So anyway, after seven years I was getting lonely. I hated to admit it, but it was true.

So I came back from the road to LA and got a few jobs. One of them was a book company that took me to New York. They were going through "chapter 11". Off the streets of New York City, I started modeling. Eventually, I lived in Paris for a few years.

In coming back to LA I was introduced to Bill Richert by Ross Brown. Bill was doing the movie, American Success. He needed a German Playboy; Gunter Sachs. The movie had Jeff Bridges, Belinda Bauer, Ned Beatty, and Bianca Jagger. I had no lines, but I was glad because I was untrained as an actor. It was all looks and body language. I could handle that.

We shot my role for three weeks in Munich and while I was there I got a chance to talk with Jeff Bridges. I told him I wanted to be an actor. He asked me if I wanted to be a movie actor or a real actor.

"A real actor," I said.
Jeff said, "Then if you're serious about this, don't live in LA. You need to move to New York to learn acting."

In 1979 I moved to New York City. I started studying acting with Larry Moss and got in a few Soap Operas: The Edge of Night and One Life To Live. Eventually, in 1987, I found out about the Actor's Studio and I started auditions. Like most people I got rejected about 4 times, over the course of three years. Then, in 1989, I finally got in.

Lee Strassberg had just died. Ellen Burstyn, Paul Newman, Joanne Woodward, Harvey Keitel, and the rest of the actor's community there, really worked hard to keep it up to the level Strassberg had created in his lifetime.

ECM: That's some school: Brando, James Dean, Marilyn Monroe, Dustin Hoffman, Jack Nicholson.

DAVID: I don't know if 'school' would be the right word for it. You never graduate from the Actor's Studio. Its like a gym - and you have to keep going back to experiment and stay sharp.

ECM:

Somewhere, in 1985 or 86, you got the tap to play in THE KINDRED. How did it feel working with Rod Stieger and Kim Hunter?



David played the lead role of John Hollins opposite Rod Stieger and Kim Hunter, in THE KINDRED
1986

DAVID:

Great! (

laughs

)

The Kindred

was offered at the dead last minute. I auditioned for the role but they passed me over for someone else. During production, however, the guy wasn't working out. So one day I get a call out of the blue. They ask me if I can come into work, to take over the lead role, tomorrow.

ECM: You're kidding: The very next day?

DAVID: Yes.

ECM: (laughing) So one day you're scrambling forwork and the next day you have a lead role in a feature up against two Oscar winners?

DAVID: (laughs) Welcome to Hollywood, man.

ECM: So what was it like, taking over for someone else?

DAVID: An all night of preparation. I walked into a great cast, already shooting. Geez. Rod Stieger, Kim Hunter . . . they were the icons to me. They were part of the first wave of "American Reality Acting", where the actor actually feels the full emotion of the role as he's doing it. It came from Stanislavisky in Russia, to the Group Theater in Actor's Studio. It changed the face of acting forever.

So I was a little intimidated by having this scene with Kim Hunter in "The Hospital". I'm supposed to be John Hollins, son of this famous scientist, Amanda Hollins, played by Kim. "Amanda" was in a car accident and has been in a coma for almost a year. Miraculously she comes out of it and we have this scene where, through her fog, she realizes that she left an experiment running unchecked back at her house all this time.

At one point she gets really upset and grabs me and tells me that I've got to go to her house, stop the experiment, and destroy anything having to do with it.

I should mention that we are filming this in an old abandoned building at the Veterans Memorial Hospital on Wilshire near the 405 Freeway in Los Angeles. And of course there are these lights, cameras, and all these big guys from the film crew all around us. With all these distractions, I remember how easy it was to look into Kim's eyes and totally believe her choice. That this was real for her. She was in a powerful condition. That's a place that actors get into emotionally for a scene. I just fell right into her eyes and reacted to her. That's easy acting.

PAGE 2 - David talks about his work with Oliver Stone in THE DOORS

This interview copyright 2001 E.C.McMullen Jr.

E.C. McMullen Jr. is a participant in the Amazon Services LLC Associates Program, an affiliate advertising program designed to provide a means for sites to earn advertising fees by advertising and linking to amazon.com.
LOVE THIS SITE?




KEEP IT GOING WHEN YOU BUY MY STUFF!
LOVE THIS SITE?


SUPPORT IT WHEN YOU BUY WORKS FROM


E.C. McMullen Jr.


PERPETUAL BULLET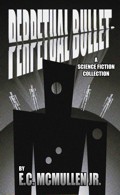 "'Some People' ... may be the standout story in the book."
- John Grant, Infinityplus

WILLOW BLUE


"'Willow Blue' will burrow under your skin and stay there long after you've put the book down."
- Jeffrey Reddick, Creator of
FINAL DESTINATION

IN OTHER BOOKS


E.C. McMullen Jr.'s


short story
CEDO LOOKED LIKE PEOPLE
in the anthology
FEAR THE REAPER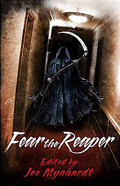 "This Ray Bradbury-esque is one of the most memorable and one of the more original stories I've read in a long time."
- Amazon Review

HORROR 201: The Silver Scream
PAPERBACK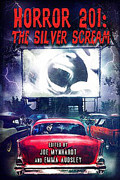 Filmmaker's Guidebook
featuring
RAY BRADBURY,
JOHN CARPENTER,
WES CRAVEN,
TOM HOLLAND,
E.C. McMULLEN Jr.,
ED NAHA,
GEORGE A. ROMERO,
and many more.
Extensively quoted in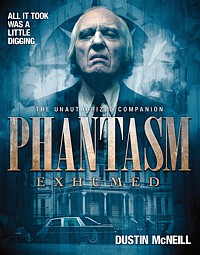 PHANTASM EXHUMED
The Unauthorized Companion

Robert S. Rhine's
SATAN'S 3-RING CIRCUS OF HELL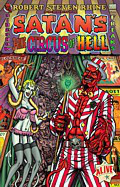 Forward by
GAHAN WILSON,
FEO AMANTE.
Featuring comics by
WILLIAM STOUT,
HILARY BARTA,
STEVE BISSETTE,
FRANK DIETZ,
JIM SMITH,
TONE RODRIGUEZ,
FRANK FORTE,
ERIC PIGORS,
ALEX PARDEE,
MIKE SOSNOWSKI,
OMAHA PEREZ,
DAVID HARTMAN,
D.W. FRYDENDALL,
SHANNON WHEELER,
VINCENT WALLER,
JACOB HAIR,
NENAD GUCUNJA,
STEVEN MANNION,
and more!
ALSO
IN CINEMA
E.C. McMullen Jr.
HEAD PRODUCTION DESIGNER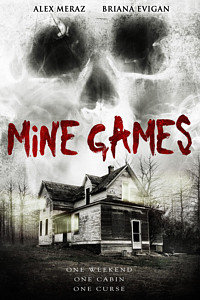 MINE GAMES
(Starring:
JOSEPH CROSS, ALEX MERAZ, BRIANA EVIGAN)
Dept. head
SPECIAL EFFECTS MAKE-UP
(SFX MUA) and Michael Madsen's stunt double on the movie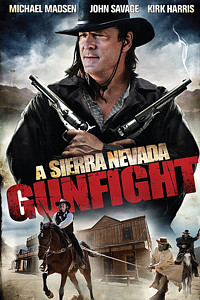 A SIERRA NEVADA GUNFIGHT
(Starring:
MICHAEL MADSEN and JOHN SAVAGE).

PRODUCTION DESIGNER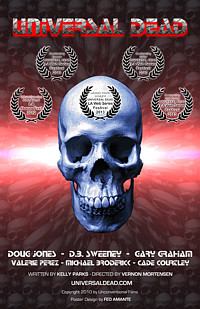 UNIVERSAL DEAD
(Starring:
DOUG JONES, D.B. SWEENEY, GARY GRAHAM)

ART DIRECTOR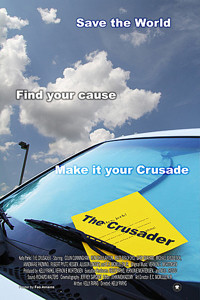 THE CRUSADER
(Starring COLIN CUNNINGHAM, GARY GRAHAM)