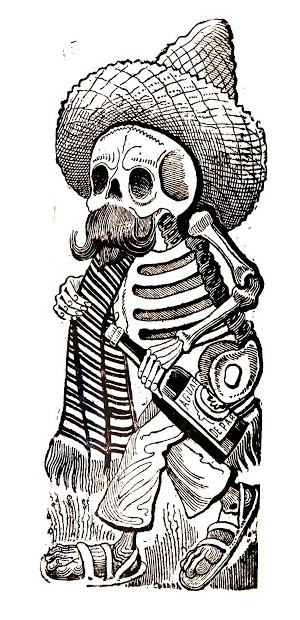 NOVEMBER 1
DÍA DE LOS MUERTOS
By E.C. McMullen Jr.
At midnight today in Mexico, the gates of Heaven opened and the spirits of all dead children were allowed to reunite with their families for one day.
This day. Día de los Muertos.
This is a day of celebration, sugar skulls, costumes and presents.
At the stroke of midnight tomorrow, the children must return. Then, at the hour of November 2, the dead adults will reunite with their loved ones. This is a more somber day. The sugar skulls are put away. Altars to the dead will be grieved over.
Of course, you have to believe in that. Mexico has more than one culture: More than 20 in fact.
Depending on where you live in Mexico, this day is celebrated in different ways. In some both rural and cosmopolitan places in Northern Mexico, it isn't celebrated at all, or if it is, it's celebrated with parties, dancing, and at nightclubs.
Otherwise, in places like the USA, this is the 2nd Day of Halloween. So in Houston we have the Día de los Muertos Fun Run. where we're generally Celebrating Día de los Muertos 2016.
More information at Mexico's Día de los Muertos.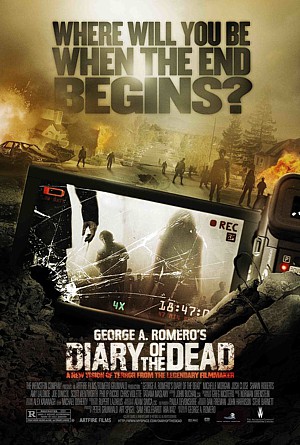 OCTOBER 28
BOX OFFICE RETURNS OF THE DEAD
By E.C. McMullen Jr.
Romero's last three Dead movies showed he's out of ideas. He knows it and we certainly know it, which is why the fan support for the last three (LAND OF THE DEAD, DIARY OF THE DEAD, and SURVIVAL OF THE DEAD) suffered diminishing audience returns and all three bombed.
Three strikes later (four if you count BRUISER), and who wants to bet on this horse? Especially on another zombie movie?
His audience and the zombie audience are obviously still there, but the subgenre has passed him by.
George once made greatness, then made it a second and third and arguably a fourth time (counting CREEPSHOW. I love that movie).
Most of us won't be able to do it even once.
I love and respect the man's early work, but George has got nothing these days but that and our good will.
There used to be more to George than zombies (THE CRAZIES, CREEPSHOW, MONKEYSHINES) and it's time he revisited and explored that.
All of this may explain George's latest problem,
George Romero Says Nobody Will Finance His Next Zombie Movie and 'Night of the Living Dead' Wouldn't Get Made Today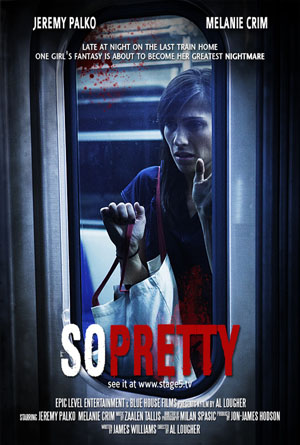 OCTOBER 26
SO PRETTY
By E.C. McMullen Jr.
Author Stephenie Meyer's TWILIGHT was momentary flash fluff. Its critics knew it, its stars knew it, the fans who almost immediately outgrew it must have surely guessed.
It was proof yet again that poorly written novels can wildly succeed by using an established, proven hook. Geared toward a Young Adult audience who were naturally new to the whole Vampire mythos, it was an easier sale than you might think.
Only a handful of years after the end of the movie series and its vacuous teen angst is already a joke too stale to mock anymore.
R.L. Stine's GOOSEBUMPS still gets more traction after a longer arc of time and some of his audience likely grew into Meyer's audience (though I suspect that J.K. Rowling got the lion's share of Stine's audience).
In 2015 when Stephenie Meyer released LIFE AND DEATH: A Reimagining of Twilight, featuring the same story, characters, and locations: but everyone's genders were swapped, what ravenous fans that remained were left starving (Edward became Edythe and Bella became - dear Cthulhu! - Beaufort! BEAUFORT! The Hell?). Many fans complained that they couldn't finish the book and were left crying for the promised yet still vaporai, MIDNIGHT SUN.
It was as if Meyer became openly contemptuous of the adoring audience that made her rich and was humorlessly mocking her magnum opus by throwing her committed admirers leftovers of cold fan-fic.
Still the early alt-crit short films of TWILIGHT were spawned and SO PRETTY was one of the best.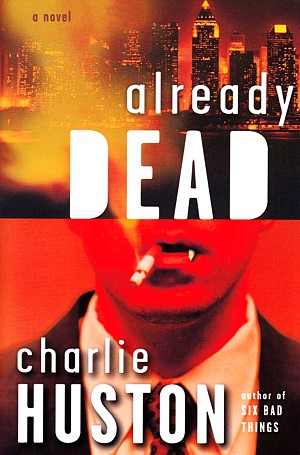 OCTOBER 9
NOVEL OBSCURA
By E.C. McMullen Jr.
After a week of movies to catch up on, an interruption of Cinema Obscura.
Writer Charlie Huston's series of Joe Pitt detective novels got plenty of attention from other Horror writers, yet not so much from readers, which is a pity. His publisher Del Rey, apparently knowing the market would be small, released the whole series as paperbacks instead of hardcovers, and they did it remarkably quiet.
Despite this series of Horror novels having genuine, hardcore Horror thrills and chills, it played out like detective noir. The various main characters had a thin veneer of stereotype, but revealed depth and layers throughout the series.
Possibly the main reason this series may not have resonated on a Best Seller scale is that the first two books pulled out a hideously awkward series of last hour monologuing to explain itself.
Modern audiences, with decades of rewarding their favorite books and movies for deriding such writing, may have noted that and smirked mockingly. Huston himself stopped doing that by the third book and the series of five novels got better with each one until the grand crescendo climax - which is awesome!
Far from the surface characters found in the posturing histrionics of Hamilton's ANITA BLAKE or the tedious witlessness of Meyer's TWILIGHT, Charlie's people are as well thought out as if the writer actually knew them.
Huston's writing is flawed, but grows and improves with every novel. The stories are more than worth it, they are rewarding.
Let me tell you why,
Feo Amante/ Charlie Huston's ALREADY DEAD.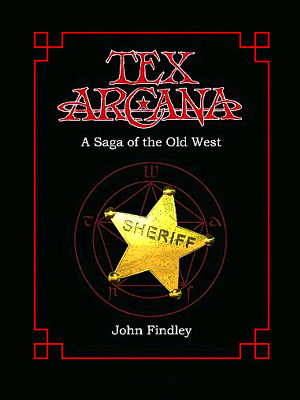 OCTOBER 8
COMIC OBSCURA
By E.C. McMullen Jr.
After a week of movies to catch up on, an interruption of Cinema Obscura.
This comic was first serialized in HEAVY METAL Magazine a-way back in the 1980s. Like most Westerns, the march of time does nothing to diminish the story or characters of another bygone era. Check out the Weird Western fun of John Findley's
TEX ARCANA
Back in the late nineteen seventies and on into the nineteen eighties, there was a monthly magazine called Heavy Metal. A U.S. version of the wonderful French magazine Metal Hurlant (Screaming Metal), HM took stories from artists from around the world and translated them, with more and less success, to English. It became wildly succesful. So successful in fact, that it spawned a movie that tanked and a movie soundtrack that soared.

Then an editor was hired (for reasons still never adequately explained) who didn't like the magazine's format. He felt that the magazine should be all about music, or more specific, the particular bands he liked - and he didn't like Heavy Metal Music. Over the months, little by little, he cut back on the buying of stories, and replaced them with reviews and interviews of the most obscure hipster bands he could find. The more obscure and college radio they were, the cooler he was. He also allowed cartoons to be drawn about him and what a narcissistically fun tyrant he was. Within a very short time the magazine sank, hipster got fired, and went down blaming everyone but himself. Heavy Metal could no longer make it as a monthly and only stayed afloat as a quarterly. It was during this period, when Heavy Metal readers were leaving in droves, that some remained to hang on and finish some of the better graphic stories within. One of these was TEX ARCANA.
Continued at Feo Amante/Tex Arcana.
BOOKS FROM
E.C. McMullen Jr.
WILLOW BLUE


"'Willow Blue' will burrow under your skin and stay there long after you've put the book down."
- Jeffrey Reddick, Creator of FINAL DESTINATION

PERPETUAL BULLET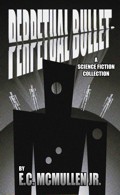 "'Some People' ... may be the standout story in the book."
- John Grant, Infinityplus

IN OTHER BOOKS
E.C. McMullen Jr.'s
short story
CEDO LOOKED LIKE PEOPLE
in the anthology
FEAR THE REAPER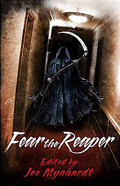 "This Ray Bradbury-esque is one of the most memorable and one of the more original stories I've read in a long time."
- Amazon Review
HORROR 201: The Silver Scream
PAPERBACK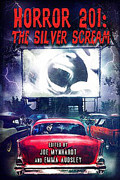 A tome of interviews with
RAY BRADBURY,
JOHN CARPENTER,
WES CRAVEN,
TOM HOLLAND,
E.C. McMULLEN Jr.,
ED NAHA,
GEORGE A. ROMERO, and many more.
Extensively quoted in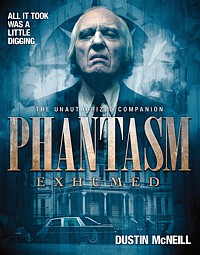 PHANTASM EXHUMED
The Unauthorized Companion

Robert S. Rhine's
SATAN'S 3-RING CIRCUS OF HELL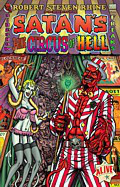 Forward by
GAHAN WILSON,
FEO AMANTE.
Featuring comics by
WILLIAM STOUT,
HILARY BARTA,
STEVE BISSETTE,
SPAIN RODRIGUEZ,
FRANK DIETZ,
JIM SMITH,
TONE RODRIGUEZ,
FRANK FORTE,
ERIC PIGORS,
ALEX PARDEE,
MIKE SOSNOWSKI,
OMAHA PEREZ,
DAVID HARTMAN,
D.W. FRYDENDALL,
SHANNON WHEELER,
VINCENT WALLER,
JACOB HAIR,
NENAD GUCUNJA,
STEVEN MANNION,
NORMAN CABRERA,
and more!
ALSO
IN CINEMA
E.C. McMullen Jr.
Dept. head for
Special Effects Make-up
(SFX MUA) and was Michael Madsen's stunt double on the movie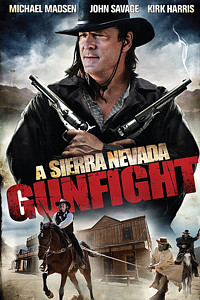 A SIERRA NEVADA GUNFIGHT
(Starring:
Michael Madsen and John Savage).
Head Production Designer on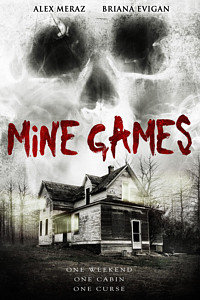 MINE GAMES
(Starring:
Alex Meraz, Briana Evigan)

Production Designer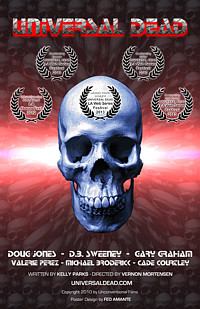 UNIVERSAL DEAD
(Starring:
Doug Jones, D.B. Sweeny, Gary Graham)

Art Director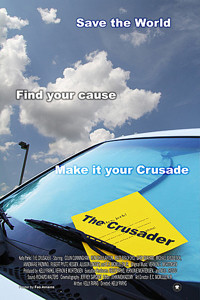 THE CRUSADER
(Starring Colin Cunningham, Gary Graham)