Review by
Mike Oliveri

ONE RAINY NIGHT

- 2000
By Richard Laymon
PB: 384 pages
47North: Reissue edition - March 25, 2014
ISBN-10: 1477837116
ISBN-13: 978-1477837115
BACKGROUND
This book is a reprint (1991). Richard Laymon, though an American author (born in Illinois and residing in California), is only just beginning to make a return to the U.S. bookshelves after some publisher stumbling back in the early '80's. In overseas markets, such as England and Australia, his works dominate the shelves, much like King and Koontz do here in the U.S. In fact, he has over 30 novels to his credit (a full bibliography can be found at Australia's official Richard Laymon website, RICHARD LAYMON KILLS!). Leisure Books (An imprint of Dorchester Publications) has begun to re-release Laymon's work in the United States, starting with last year's BITE. The English Headline editions, both hardcover and paperback, can be found at specialty bookstores such as Borderlands Books in San Francisco, but you'll pay a somewhat higher price because they're priced in British pounds and are imported. You can also catch some of Laymon's works as U.S. special editions released by Cemetery Dance Publications, though they will also cost you more due to their collectibility.
REVIEW
A black high school student is burned to death on a football field, shocking the town of Bixby. But the real trouble is only beginning.
The book opens the following evening, when a police officer returns to the scene of the crime to take another look around. As he and the groundskeeper are examining the charred, oily smear on the goalposts, a thick black rain descends upon the town. It covers them immediately, and tastes a lot like blood . . .
And suddenly they attack one another.
The black rain falls all over the town, and anybody touched by it has all of their inhibitions ripped away. Reduced to violent and lustful savages, friends and loved ones turn on one another with deadly results. And soon they realize the people inside, the dry ones, are now different, and small groups cooperate to break into homes and restaurants and theaters to destroy them.
And really, that's all there is to the plot. After the first few pages, in which Laymon sets up his protagonists, ONE RAINY NIGHT is 100% action and suspense. Most of the characters are just trying to survive the night, while others try to figure out what's happening and what to do about it.
There are two primary elements that drive this novel: characterization and pacing. As in most Laymon novels, the characters are very real, strong characters. The reader empathizes with the good guys, and Laymon shows us even the best can turn bad under certain circumstances. And at the same time, the bad can turn worse. And by keeping his protagonists separated throughout the action (though they are related, such as a daughter separated from her parents and a police officer looking for his girlfriend), Laymon is able to shift gears and build suspense in each plot line. It's been a long time since I've read a page-turner like this. I tend to do my reading right before bed, and there were several times I had to force myself to put the book down just so I'd get enough sleep for work the next day. The man really knows how to hook a reader.
Laymon pulls no punches with his violence. He depicts the action and the blood in a highly detailed narrative, yet it's handled in such a way that the reader feels the pain and the emotional impact of the events. Unlike many authors, he does not lose us in hyperbole of gore and grue, and unlike many movies, many of the characters lack fighting experience and it's a real struggle to survive. Furthermore, every character is expendable; there are no last-minute, unbelievable rescues in Laymon's world.
My only real beef with the novel was the abrupt, almost anti-climactic ending. The trail to the cause is fraught with peril, yet the final encounter is over in just a few pages.
It's good to have an American author back home. Despite the abrupt ending, I really enjoyed ONE RAINY NIGHT and I give it four BookWyrms.
This review copyright 2000 E.C.McMullen Jr.
E.C. McMullen Jr. is a participant in the Amazon Services LLC Associates Program, an affiliate advertising program designed to provide a means for sites to earn advertising fees by advertising and linking to amazon.com.
LOVE THIS SITE?




SHOW YOUR SUPPORT WHEN YOU BUY MY STUFF!
LOVE THIS SITE?


SUPPORT IT WHEN YOU BUY WORKS FROM


E.C. McMullen Jr.


WILLOW BLUE


"'Willow Blue' will burrow under your skin and stay there long after you've put the book down."
- Jeffrey Reddick, Creator of
FINAL DESTINATION

PERPETUAL BULLET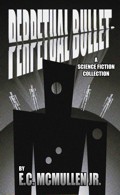 "'Some People' ... may be the standout story in the book."
- John Grant, Infinityplus

IN OTHER BOOKS


E.C. McMullen Jr.'s


short story
CEDO LOOKED LIKE PEOPLE
in the anthology
FEAR THE REAPER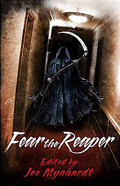 "This Ray Bradbury-esque is one of the most memorable and one of the more original stories I've read in a long time."
- Amazon Review

HORROR 201: The Silver Scream
PAPERBACK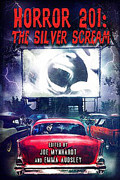 Filmmaker's Guidebook
featuring
RAY BRADBURY,
JOHN CARPENTER,
WES CRAVEN,
TOM HOLLAND,
E.C. McMULLEN Jr.,
ED NAHA,
GEORGE A. ROMERO,
and many more.
Extensively quoted in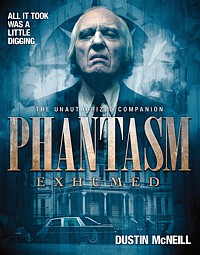 PHANTASM EXHUMED
The Unauthorized Companion

Robert S. Rhine's
SATAN'S 3-RING CIRCUS OF HELL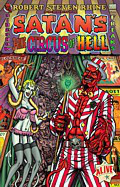 Forward by
GAHAN WILSON,
FEO AMANTE.
Featuring comics by
WILLIAM STOUT,
HILARY BARTA,
STEVE BISSETTE,
SPAIN RODRIGUEZ,
FRANK DIETZ,
JIM SMITH,
TONE RODRIGUEZ,
FRANK FORTE,
ERIC PIGORS,
ALEX PARDEE,
MIKE SOSNOWSKI,
OMAHA PEREZ,
DAVID HARTMAN,
D.W. FRYDENDALL,
SHANNON WHEELER,
VINCENT WALLER,
JACOB HAIR,
NENAD GUCUNJA,
STEVEN MANNION,
NORMAN CABRERA,
and more!
ALSO
IN CINEMA
E.C. McMullen Jr.
HEAD PRODUCTION DESIGNER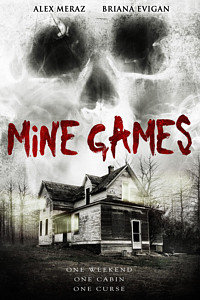 MINE GAMES
(Starring:
JOSEPH CROSS, ALEX MERAZ, BRIANA EVIGAN)
PRODUCTION DESIGNER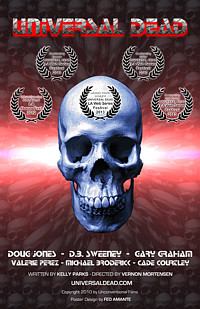 UNIVERSAL DEAD
(Starring:
DOUG JONES, D.B. SWEENEY, GARY GRAHAM)

ART DIRECTOR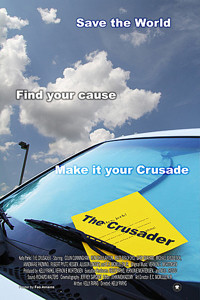 THE CRUSADER
(Starring COLIN CUNNINGHAM, GARY GRAHAM)