Review by
E.C.McMullen Jr.

SHOULD YOU?


TIP JAR



PULSE
MOVIE REVIEW

KAIRO

aka THE CIRCUIT - 2001
USA Release: Nov. 9, 2005
Toho Company
Rated: USA: R
Another Japanese Horror movie afraid of modern technology.
In KAIRO (Japanese translation, CIRCUIT), someone somewhere has figured out a way to let the living talk to the dead and vice versa. This is bad because the place where the dead exist is finite and filling up. The dead, or ghosts, do not want any more ghosts crowding their space. And yet the living must die. What's a ghost to do? The ghosts have figured out another way.
Michi Kudo (Kumiko Aso: RINGU 0, CASSHERN, DORORO), on a ship out in the middle of the ocean, tells her tale.
Michi is at her job, tending plants and talking to her co-workers and friends Junko (Kurume Arisaka: WATASHI NO AKACHAN), and Toshio (Masatoshi Matsuo: TOMIE: REPLAY, KOIBONE, MIZUCHI). She asks for the whereabouts of their mutual friend, Taguchi (Kenzi Mizuhashi: TOMIE, SARU, TOMIE: BEGINNING). Michi decides to pay him a visit and Merry Mishaps occur.
Stricken with grief over what she saw, Michi is able to get over it with the help of her remaining friends. That is, until she starts getting text messages and video feeds on her cell phone of Taguchi. Toshio agrees to go over to Taguchi's apartment and disconnect his computer, which must be having some bug in it that is still running, texting on its own. Toshio doesn't find a bug, but he does find something a lot worse.
Meanwhile, another person in the city, Ryosuki Kawashima (Haruhiko Katô: ROFUTO, KUCHISAKE ONNA), has bought a new computer and is just hooking up to the Internet for the first time. What he gets on his computer screen freaks him out so much that he shuts the whole thing off.
Then his computer turns itself back on.
Totally freaked, he unplugs his computer and visits some computer classes at his school. Striking up a conversation with the computer geeks there is difficult and Ryosuki feels isolated until one of the assistant teachers overhears Ryosuki talking. Harue Karasawa (Koyuki: ALIVE) is interested in seeing the "ghosts" on Ryosuki's computer.
That something is happening due to technology really takes a backseat to what is happening in Japan culturally. Japan is dying.
The Japanese birth rate is lower than their death rate, which means the population of Japan is shrinking. KAIRO plays on the feelings of loneliness and how loneliness can kill. Everyone in the film already feels an almost hopeless ennui about life. The fact that something else is taking them away only sends them over the edge. People are becoming depressed and hopeless. They either kill themselves (a startling suicide jump illustrates one of these scenes) or simply become a stain on the wall or ground. The stain itself dissipates with the first wind, leaving no trace that the person ever existed. It seems that the only way you can survive the KAIRO, or CIRCUIT, is to stay strong and not allow yourself to become depressed. Once you lose hope, your life is over.
KAIRO covers a lot of film time with subtlety and a very slow start. While on the one hand this accurately sets the mood of despair and hopelessness among the characters, the extended film chewing tone takes far too long, way past the point of "Yes! We GET it!"
On the plus side, there are some fine moments of shadows, ghosts, and people coming out of shadows. Some real fright worthy stuff. The actors all appear to give their best.
On the negative side, there are long drawn out sequences of the empty classes, empty streets, empty city, and people staring off into space. Its one thing to create a mood, its another to force the audience to live it. Writer and Director Kiyoshi Kurosawa often seems confused in regards to just what, exactly, he wants his actors to do. This feeling was confirmed in watching the DVD extras which show Kurosawa actually directing, creating, and preparing a stage for his actor's scenes.
There is a powerful story here, and while Kurosawa may know how to write it, he didn't know how to tell it.
Two Shriek Girls.

This review copyright 2007 E.C.McMullen Jr.
E.C. McMullen Jr. is a participant in the Amazon Services LLC Associates Program, an affiliate advertising program designed to provide a means for sites to earn advertising fees by advertising and linking to amazon.com.
BUY BOOKS FROM
E.C. McMullen Jr.
WILLOW BLUE


"'Willow Blue' will burrow under your skin and stay there long after you've put the book down."
- Jeffrey Reddick, Creator of
FINAL DESTINATION

PERPETUAL BULLET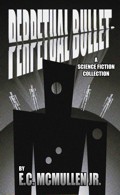 "'Some People' ... may be the standout story in the book."
- John Grant, Infinityplus

IN OTHER BOOKS
E.C. McMullen Jr.'s
short story
CEDO LOOKED LIKE PEOPLE
in the anthology
FEAR THE REAPER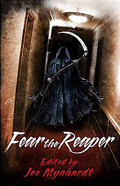 "This Ray Bradbury-esque is one of the most memorable and one of the more original stories I've read in a long time."
- Amazon Review
HORROR 201: The Silver Scream
PAPERBACK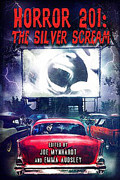 Filmmaker's Guidebook
featuring
RAY BRADBURY,
JOHN CARPENTER,
WES CRAVEN,
TOM HOLLAND,
E.C. McMULLEN Jr.,
ED NAHA,
GEORGE A. ROMERO,
and many more.
Extensively quoted in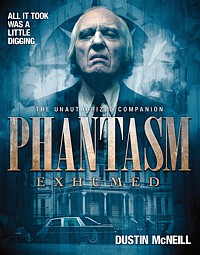 PHANTASM EXHUMED
The Unauthorized Companion

Robert S. Rhine's
SATAN'S 3-RING CIRCUS OF HELL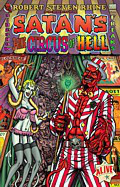 Forward by
GAHAN WILSON,
FEO AMANTE.
Featuring comics by
WILLIAM STOUT,
HILARY BARTA,
STEVE BISSETTE,
SPAIN RODRIGUEZ,
FRANK DIETZ,
JIM SMITH,
TONE RODRIGUEZ,
FRANK FORTE,
ERIC PIGORS,
ALEX PARDEE,
MIKE SOSNOWSKI,
OMAHA PEREZ,
DAVID HARTMAN,
D.W. FRYDENDALL,
SHANNON WHEELER,
VINCENT WALLER,
JACOB HAIR,
NENAD GUCUNJA,
STEVEN MANNION,
NORMAN CABRERA,
and more!
ALSO
IN CINEMA
E.C. McMullen Jr.
HEAD PRODUCTION DESIGNER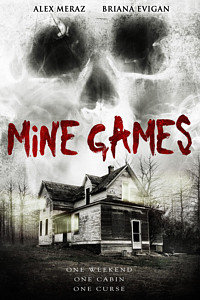 MINE GAMES
(Starring:
JOSEPH CROSS, ALEX MERAZ, BRIANA EVIGAN)

PRODUCTION DESIGNER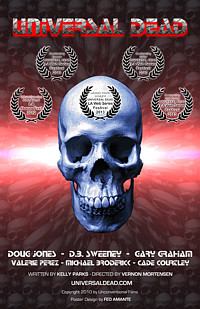 UNIVERSAL DEAD
(Starring:
DOUG JONES, D.B. SWEENEY, GARY GRAHAM)

ART DIRECTOR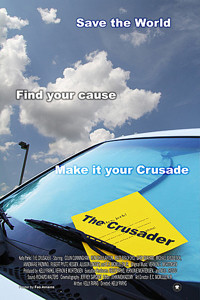 THE CRUSADER
(Starring COLIN CUNNINGHAM, GARY GRAHAM)