Review by
David Whitman

THE EXORCIST

- 1973
USA Release: Dec. 26, 1973
Warner Bros.
Ratings: Australia, USA: R / Finland: K-18 / France: -16 / Germany, Ireland, Netherlands, Norway, UK: 18 / Hong Kong: III / Sweden: 15
I first saw THE EXORCIST when I was about seven years old. Too young? Uh . . . hell yeah. This movie disturbed me on such a profound level. I was a child brought up to fear devils and demons. I didn't just watch this film back then - I completely experienced it. Children of the seventies were not as sophisticated as the ones creeping about now. We didn't have a Freddy, Jason, or even a Michael Myers. We didn't know a damn thing about movie magic, either. Okay, so maybe I knew a bit about Ray Harryhausen and his oddly fluid monsters, and maybe I knew that, yes, that was a man behind all that Frankenstein make-up. But I didn't have a clue about Linda Blair and what made the head spin around. Not one clue.
*
TRIVIA
This re-edited version is the movie that William Freidkin first showed author William Peter Blatty. Blatty loved it, feeling it represented his story the way it was intended.
Between Blatty's private showing and the actual release, however, Friedkin tinkered with the movie some more, creating what, he calls today, His Director's cut.
When Blatty saw the theatrical release he was outraged, feeling that he had been deceived.
This drove a wedge of emnity between the two men that still seems to exist.
As of this writing, both versions are still available on DVD.

See
THE EXORCIST FANSITE
THE EXORCIST
IN 30 SECONDS
(

re-enacted by bunnies

)
THE EXORCIST was different than the other horror films. The characters looked and acted like real people. They didn't speak all of their sentences with exclamation points at the end like characters in horror movies usually did. Hell, before Satan rears his ugly face, it's a downright quiet film. A child could even fall asleep. But I didn't. And I experienced the whole damn thing as if it happened to me. The scene that made me positively terrified was when Regan takes her mother's face and shoves it between her legs. "Eat Me!" Regan shrieks. I just couldn't believe it. I was stunned to my core.
After that, I sat there paralyzed with fear. I was in the movie. I was no longer just watching it. I was there. When Father Karras (Jason Miller: THE EXORCIST III) first comes face to face with Regan (Linda Blair: EXORCIST II, HELL NIGHT, WITCHERY, GROTESQUE), I was there. When Regan spins her head around, that creepy smile on her face, I was in that room. When Karras walks into the bedroom and finds that Father Merrin (Max von Sydow: FLASH GORDON) has failed, I was ready to cry. When Merrin showed up, I thought things were going to be okay - he knew what he was doing. Now that he was dead, we are completely screwed, I said to myself. The Devil is gonna get us all. I don't think I was the only one. The movie was a box office smash. Millions of horror writers cite the film as the one that had the biggest impact.
I watched the film again as a teenager, and I was struck by how powerful it still was. I still felt the fear that it had inspired in me as a child. When I heard that they were re-releasing the movie with added scenes to theatres, I was floored. I was finally going to get to see that spider walk I had been reading about for so many years, and most importantly, I was going to get to see this fine film in theaters where it was meant to be seen. There were some surprises as I watched the new film in digital sound, both good and bad.
The first thing that struck me was the way that the audience reacted. Every time Linda Blair cursed there was laughter all around me. In fact, the more profane she got, the more I could hear giggling and snickering. I turned and watched two teenagers laughing when Regan was stabbing herself in the groin with a crucifix. What the hell? I felt like Mr. Hand in Fast Times at Ridgemont High - were all these teens on dope? Every one of them? They must be, they're all laughing. Kidding aside, I never saw the film as funny, so why do they?
I would say that the new generation has been slammed over the head so many times with irony that they are desensitized to anything that seeks to disturb them profoundly.
Films like SCREAM (hated it), and even the EVIL DEAD films (brilliant), have made them watch with their tongues planted firmly in their cheeks. I think that irony and humor has its place in horror (I write some very dark comedies myself). Humor should come from the characters - situations are not funny, it's the way character react to the situation. That said, I am so sick of irony in films meant to be serious.
I'm not talking about films that are written as comedies - I'm talking about the inability of some of the new writers to stand behind their solemn work. It is as if they are afraid of appearing pretentious and unhip, so they feel the need to tell you just how smart they are.
You've seen a movie like HALLOWEEN before, have you? Well so have I, says the writer, and I'm going to stick a few jokes in there just to show you how knowing and clever I am. A perfect example of this is what became of the A NIGHTMARE ON ELM STREET films. Freddy used to be one scary mother. Look at him now, stalking the teeny boppers inside of their Nintendos. Positively fucking sad. It's like everyone is making winking and leering copies of the effective films. I guess it's sort of like Beck covering an Earth Wind and Fire song - it sounds good, but just where the hell is the soul? It is this winking and all knowing irony that is killing the horror genre in film.
Okay, I seem to have went on a rant here and gotten away from reviewing the movie. It was necessary, however, to try and gain some insight as to why this film is not having the same impact on the new generation.
THE EXORCIST still holds up almost thirty years after it was made. The direction is flawless. The writing is strong and effective. The performances in this film are completely perfect. I think Jason Miller was masterful. One look into his dark eyes when the bed rises up to his neck, and you can see the fear and exhilaration in them. His eyes tell you two things: God really does exist and, Holy Christ, so does Satan.
WHY DO YOU DO THIS TO ME, DIMMI?
Max von Sydow is great in this film too, his confident performance is the glue that makes you believe everything that goes down (The bad make-up is another story. I felt sometimes that I was watching a zombie flick made by Ingmar Bergman). Ellen Burstyn (REQUIEM FOR A DREAM) does a fine job as a mother completely out of her element. When she begs Father Karras for help, you can really feel her anguish. And, finally, we have Linda Blair. She's so good that millions of people suffer from nightmares.
But let us not forget that this film has "added scenes". Do these scenes make the film better? Sometimes. I'm not even sure that anything should be added. I think that the first half of this film could be condensed to heighten its effectiveness. Though I'll probably get booed, I think the opening scene featuring Father Merrin and the medallion can be cut completely and no one would know the difference.
The first of the added scenes involves Regan getting numerous tests while doctors try to find out what is wrong with her (including a very painful looking spinal tap). These scenes are effective and left me feeling a bit queasy. I do think that the film works just fine without these scenes, though.
The second added scene takes place after Karras and Merrin do the first exorcism round. Merrin suggests to Karras that perhaps the devil is not after the little girl, but those around her. I liked this scene. I think it adds depth to the movie and certainly makes the viewer think a bit. Let's keep it.
The spider walk. This scene definitely is high on the creep factor. Although it's all of five seconds, it stirs primal feelings of fear. Had this scene been in the original I bet I would still remember it vividly today. Nice touch the way the blood runs out of her mouth like that, too.
And here is where things go horribly wrong. In the original ending, Regan's mother tells Father Dyer (Rev. William O'Malley) that Regan doesn't remember anything. We see Regan then, little scars on her cute face. The mother gives Father Dyer the medal and they pull away in the car. Dyer shoots a look at the stairs where Karras lost his life and then the movie fades out. This ending is perfect.
In the new ending, Dyer gives the medal back to Regan's mother. Okay, no big deal. They drive away and Dyer starts walking away. He runs into Kinderman, the homicide detective (Lee J. Cobb: THE PHANTOM CREEPS). They start talking rubbish about a film version of Wuthering Heights starring Jackie Gleason and Lucille Ball.
May I inquire as to what the fuck? Who is responsible for this? The first ending was completely pure - it struck just the right tone and mood for the film. This new one is the equivalent of playing an accordion during the coda of a really good rock song - it just doesn't work.
I guess this new ending doesn't completely ruin the experience - but man, it is so unnecessary. I've heard that director William Friedkin (ALFRED HITCHCOCK PRESENTS [TV], TWILIGHT ZONE [TV], TALES FROM THE CRYPT [TV]) considers the original version the "director's cut". I wish someone would have listened to him. If you haven't seen the film, do not let this review stop you from doing so - there are so many note perfect scenes. Just try not to giggle when you watch it, okay?
5 Shriek Girls to the Classic


and 4 to the Re-Issue

This review Copyright 2000 E.C.McMullen Jr.
E.C. McMullen Jr. is a participant in the Amazon Services LLC Associates Program, an affiliate advertising program designed to provide a means for sites to earn advertising fees by advertising and linking to amazon.com.
BUY BOOKS FROM
E.C. McMullen Jr.
WILLOW BLUE


"'Willow Blue' will burrow under your skin and stay there long after you've put the book down."
- Jeffrey Reddick, Creator of
FINAL DESTINATION

PERPETUAL BULLET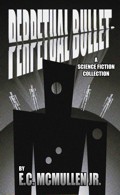 "'Some People' ... may be the standout story in the book."
- John Grant, Infinityplus

IN OTHER BOOKS
E.C. McMullen Jr.'s
short story
CEDO LOOKED LIKE PEOPLE
in the anthology
FEAR THE REAPER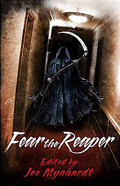 "This Ray Bradbury-esque is one of the most memorable and one of the more original stories I've read in a long time."
- Amazon Review
HORROR 201: The Silver Scream
PAPERBACK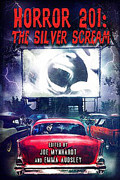 Filmmaker's Guidebook
featuring
RAY BRADBURY,
JOHN CARPENTER,
WES CRAVEN,
TOM HOLLAND,
E.C. McMULLEN Jr.,
ED NAHA,
GEORGE A. ROMERO,
and many more.
Extensively quoted in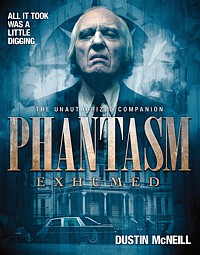 PHANTASM EXHUMED
The Unauthorized Companion

Robert S. Rhine's
SATAN'S 3-RING CIRCUS OF HELL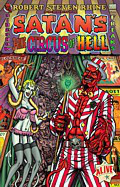 Forward by
GAHAN WILSON,
FEO AMANTE.
Featuring comics by
WILLIAM STOUT,
HILARY BARTA,
STEVE BISSETTE,
SPAIN RODRIGUEZ,
FRANK DIETZ,
JIM SMITH,
TONE RODRIGUEZ,
FRANK FORTE,
ERIC PIGORS,
ALEX PARDEE,
MIKE SOSNOWSKI,
OMAHA PEREZ,
DAVID HARTMAN,
D.W. FRYDENDALL,
SHANNON WHEELER,
VINCENT WALLER,
JACOB HAIR,
NENAD GUCUNJA,
STEVEN MANNION,
NORMAN CABRERA,
and more!
ALSO
IN CINEMA
E.C. McMullen Jr.
HEAD PRODUCTION DESIGNER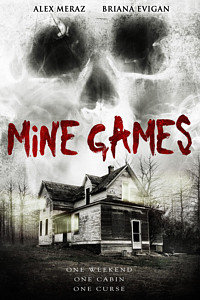 MINE GAMES
(Starring:
JOSEPH CROSS, ALEX MERAZ, BRIANA EVIGAN)
Dept. head
SPECIAL EFFECTS MAKE-UP
(SFX MUA) and Michael Madsen's stunt double on the movie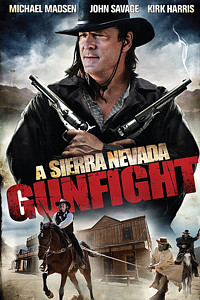 A SIERRA NEVADA GUNFIGHT
(Starring:
MICHAEL MADSEN and JOHN SAVAGE).

PRODUCTION DESIGNER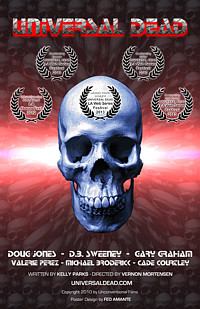 UNIVERSAL DEAD
(Starring:
DOUG JONES, D.B. SWEENEY, GARY GRAHAM)

ART DIRECTOR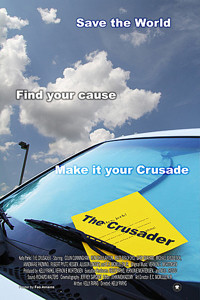 THE CRUSADER
(Starring COLIN CUNNINGHAM, GARY GRAHAM)