Review by
Kelly Parks

SHOULD YOU?


TIP JAR




DONOVAN'S BRAIN

- 1953
MGM
Rated: NR
DONOVAN'S BRAIN was directed by Felix Feist (THE OUTER LIMITS [TV]) and written by Mr. Feist and Hugh Brooke (FEAR HAS BLACK WINGS), based on the novel by Curt Siodmak (THE INVISIBLE MAN RETURNS, BLACK FRIDAY, THE APE, THE INVISIBLE WOMAN, THE WOLF MAN, INVISIBLE AGENT, FRANKENSTEIN MEETS THE WOLF MAN, MANTRAP, I WALKED WITH A ZOMBIE, SON OF DRACULA, THE LADY AND THE MONSTER, THE CLIMAX, HOUSE OF FRANKENSTEIN, THE BEAST WITH FIVE FINGERS, BRIDE OF THE GORILLA, THE MAGNETIC MONSTER, RIDERS TO THE STARS, CREATURE WITH THE ATOM BRAIN, EARTH VS. THE FLYING SAUCERS, CURUCU: BEAST OF THE AMAZON, THE BRAIN, RITUAL, THE WOLFMAN). It opens with the arrival home of Dr. Patrick Cory (Lew Ayres: SALEM'S LOT [TV], BATTLE FOR THE PLANET OF THE APES) to the isolated community of Greenville. His wife Janice Cory (Nancy Davis: TALK ABOUT A STRANGER - you know her as former First Lady Nancy Reagan) picks him up at the train station. On the drive home a third passenger is revealed: a rhesus monkey. Janice holds the little animal lovingly but her husband tells her not to get too attached. Clearly the monkey has an experiment in his future.
The Cory home is in the middle of nowhere and includes a medical lab, giving you the impression that Dr. Cory is independently wealthy and conducting research on his own although this is never really explained. Passed out in front of the fireplace is Dr. Cory's friend and assistant Dr. Frank Schratt (Gene Evans: A KNIFE FOR THE LADIES, DEVIL TIMES FIVE). Frank has a serious drinking problem but Dr. Cory and Janice are very understanding.

After some hot coffee (which does not sober you up - it just makes you a wide awake drunk) Dr. Schratt helps Dr. Cory to remove the unfortunate monkey's brain and place it in a fish tank. An oscilloscope still shows brain activity and they declare the experiment a success. Huzzah!
A call comes in from the local cops. A plane has crashed nearby and since they couldn't get a hold of Dr. Schratt (who was supposed to be at the local medical center instead of passed out drunk), would Dr. Cory come and help? Dr. Cory does and the only survivor is brought to his house for medical attention. The man dies on the table from his injuries and normally that would be that. But Dr. Cory has an agenda and points out to his wife and the quickly sobering Dr. Schratt that this man's body may be dead but his brain is still alive and can stay that way if they act fast. Schratt correctly points out that this amounts to desecrating a corpse and they could all end up in jail but Cory's enthusiasm is too strong and before you can say "bone saw" there's a human brain in the fish tank.
TRIVIA


This was the second time a movie was made from Curt Siodmak's novel, DONOVAN'S BRAIN.

To date, DONOVAN'S BRAIN has been made four times.
THE LADY AND THE MONSTER (1944),

DONOVAN'S BRAIN (1953),

DONOVAN'S BRAIN (Studio One In Hollywood - TV, 1955)

THE BRAIN (1963)
Now if this brain had belonged to a nobody then the experiment probably would have gone smoothly but as it turns out the brain is that of W.H. Donovan, world famous ruthless millionaire. Donovan's "death" brings with it a great deal of attention including that of a down on his luck tabloid reporter named Herbie Yocum (Steve Brodie: THE GIANT SPIDER INVASION, FRANKENSTEIN ISLAND). Yocum asks Cory if he can stop by the Cory house and take a picture of the room where Donovan died. Cory is reluctant until Yocum hints that he already took pictures of Donovan's corpse in the morgue, including some odd stitching around the head.
Cory and Schratt bring Yocum out to the house and let him take a couple pictures, hoping to get rid of him quickly. Yet for some reason they don't call ahead and tell Janice to throw a blanket over the brain in the fish tank. So naturally Yocum's reaction when he enters the lab is, "Hey, a brain!" The Cory's try to play it cool, like, "Yeah, so we have a brain in the fish tank. So what. Doesn't everybody? And if you think this brain has anything to do with the stitches around Donovan's head you can just forget it!"
Yocum leaves and everyone gets back to the experiment. This involves trying to monitor the brain's activity and trying to understand what it means. If only they could communicate with the brain some how. Then Cory has a flash of inspiration: telepathy!
Of course!
That made me feel dirty. Time for a cleansing
!!!SCIENCE MOMENT!!!:
The science, even for the early 50's, was fine up until Cory mentions voodoo - I mean telepathy - as though it were a perfectly natural connection. Aside from that the concept here is actually sound. In fact, I'll make a prediction: Within the next thirty years it will become normal procedure in emergency rooms that if a body (which is just a life support system and mobility unit for a brain) becomes damaged beyond repair, the brain will be removed and kept alive until a new body can be grown.
The telepathy plan works too well as the over nourished and ever growing, pulsating brain begins to take over Dr. Cory's mind. The will of the evil Donovan drives Cory to many illegal acts and the nosey reporter, Herbie Yocum, is close behind. Schratt and Cory's wife Janice discuss what to do about the situation and then they discuss it some more. When they finally take action it's laughably too little too late.
It's a cool idea surrounded by bad acting and a slapped together ending (unless "contrived" is what they were going for). I give it two shriek girls.

This review copyright 2006 E.C.McMullen Jr.
E.C. McMullen Jr. is a participant in the Amazon Services LLC Associates Program, an affiliate advertising program designed to provide a means for sites to earn advertising fees by advertising and linking to amazon.com.
LOVE THIS SITE?
Support it when you buy my books
E.C. McMullen Jr.
PERPETUAL BULLET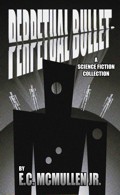 "'Some People' ... may be the standout story in the book."
- John Grant, Infinityplus

WILLOW BLUE


"'Willow Blue' will burrow under your skin and stay there long after you've put the book down."
- Jeffrey Reddick, Creator of
FINAL DESTINATION

IN OTHER BOOKS
E.C. McMullen Jr.'s
short story
CEDO LOOKED LIKE PEOPLE
in the anthology
FEAR THE REAPER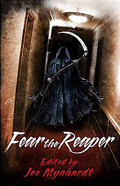 "This Ray Bradbury-esque is one of the most memorable and one of the more original stories I've read in a long time."
- Amazon Review
HORROR 201: The Silver Scream
PAPERBACK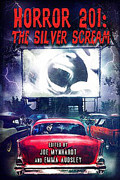 Filmmaker's Guidebook
featuring
RAY BRADBURY,
JOHN CARPENTER,
WES CRAVEN,
TOM HOLLAND,
E.C. McMULLEN Jr.,
GEORGE A. ROMERO,
and many more.
Extensively quoted in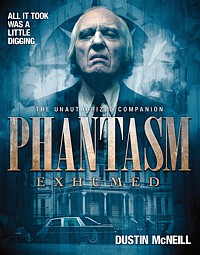 PHANTASM EXHUMED
The Unauthorized Companion

Robert S. Rhine's
SATAN'S 3-RING CIRCUS OF HELL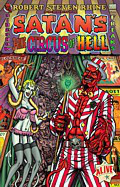 Forward by
GAHAN WILSON &
FEO AMANTE.
Featuring comics by
ALEX PARDEE,
WILLIAM STOUT,
STEVE BISSETTE,
FRANK DIETZ,
JIM SMITH,
FRANK FORTE,
ERIC PIGORS,
MIKE SOSNOWSKI,
OMAHA PEREZ,
DAVID HARTMAN,
STEVEN MANNION,
and more!
Also
IN CINEMA
E.C. McMullen Jr.
HEAD PRODUCTION DESIGNER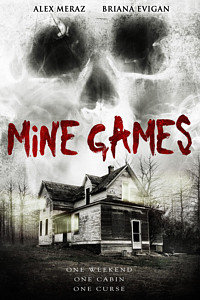 MINE GAMES
(Starring:
JOSEPH CROSS, BRIANA EVIGAN,
ALEX MERAZ)
Dept. head
SPECIAL EFFECTS MAKE-UP
(SFX MUA) and Michael Madsen's stunt double on the movie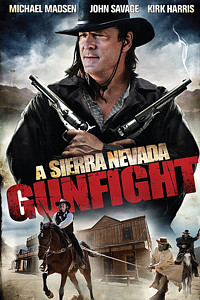 A SIERRA NEVADA GUNFIGHT
(MICHAEL MADSEN & JOHN SAVAGE).

PRODUCTION DESIGNER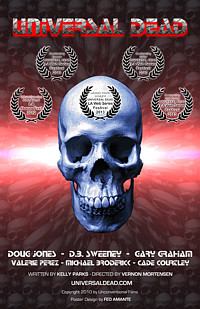 UNIVERSAL DEAD
(DOUG JONES,
D.B. SWEENEY,
GARY GRAHAM)

ART DIRECTOR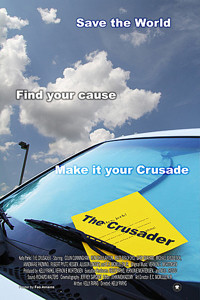 THE CRUSADER
(COLIN CUNNINGHAM,
GARY GRAHAM)