Review by
E.C.McMullen Jr.

SHOULD YOU?


TIP JAR




POULTRYGEIST: NIGHT OF THE CHICKEN DEAD

- 2006
USA Release: AUG! 24, 2007
Troma Entertainment
USA: Not Rated (

FeoNote: Actually, the U.S. rating board hasn't made a rating system to cover this movie. No, I'm not joking

)
You will believe a self-sacrificing, soul-possessed, long pig, homosexual Mexican sandwich can talk!
Let's swing the clock away back to 1982. Now I'm writing this review on the presumption that you've seen THE TOXIC AVENGER. This is important in order for you to get a feel for where I'm going with this review, and if you've seen it then you will understand this review so much better because THE TOXIC AVENGER, was co-written and directed by Lloyd Kaufman - the man who co-wrote, directed, acted in, and produced POULTRYGEIST: NIGHT OF THE CHICKEN DEAD.
Now, with THE TOXIC AVENGER in your mind, let's add a few more directors. Let's think of George Romero, Steven Spielberg, Sam Raimi, and George Lucas. Let's think of NIGHT OF THE LIVING DEAD, JAWS, THE EVIL DEAD, and RAIDERS OF THE LOST ARK. All of these men are so much older than they were when they made their breakout movie that, to greater and lesser degrees, stunned the movie going public. And if there is one thing we've seen in the last few years, it is this: Every one of these directors from Romero to Lucas got old, tired, and cautious. I mean, LAND OF THE DEAD and DIARY OF THE DEAD? Gah!
For WAR OF THE WORLDS, Steven thought massive meteors falling, burning from the skies and raining down on countrysides and cities was too hardcore. So the aliens arrive on lightening bolts and make a first strike with - ahem - hurricanes. I mean, sure, Thunderbolts and lightening, very, very frightening, but we're all used to it! It's commonplace! It certainly doesn't compare to H. G. Wells' vision of the awesome and terrifying might of thousands of massive burning rocks raining down from the sky!

Spielberg played it safe.
He changed E.T. so that the government folks are now chasing E.T. with flashlights and phones instead of flashlights and GUNS! Now he can't keep the movie in print because nobody wants to watch the damn milksop thing. Steven gutted his own creation. In a few years Steven will change SCHINDLER'S LIST so that the Nazis don't ruthlessly slaughter the Jews, but merely make disparaging remarks about them.
Raimi's last movie, SPIDER-MAN 3? Way to kill a franchise there! All of the bad guys are really nice guys, just misunderstood. At worst, they're just dicks whose personalities have been augmented by an evil alien. And of course, I don't need to explain the fanboy outcry behind the slogan, "Han Shot First!" You can buy a truckload of the first original Star Wars movies for under 8 bucks each at the local Best Buy (because they aren't original anymore!). But we're talking Horror Thriller and so, Indiana Jones here.
Did you know that the whole reason a PG-13 rating even exists is because of INDIANA JONES AND THE TEMPLE OF DOOM? A guy gets his chest cut open and his heart ripped out of his body, while alive and screaming, and then, still alive and screaming (thanks to magic), is lowered into a live volcano where he screams as he burns to death - and that was in the first ten minutes!

In the latest, INDIANA JONES AND THE KINGDOM OF THE CRYSTAL SKULL, American soldiers are killed quick and relatively bloodless with gunfire. I've seen more gory Horror in Two and a Half Men (Jake gets his head cut open and needs stitches). Beats me why the damn movie still got a PG-13, other than for auld lang syne. Considering what they show on U.S. Saturday morning TV, the latest Indiana Jones movie should have got a G. In all honesty, THE INCREDIBLES was more violent. Hell! Finding Nemo was more violent.
So all of these directors who made their mark and their names are now old and doddering.
Well, okay, not all.
Consider Lloyd Kaufman.
Taking into account where other directors have gone, if I were to show someone who knew nothing of Troma, THE TOXIC AVENGER and then POULTRYGEIST, that person might think that THE TOXIC AVENGER was Lloyd's latest film. That, by comparison, Lloyd had become relatively slower, older, and cautious.

But you know that THE TOXIC AVENGER came first, and came out nearly 30 years ago which can only mean one thing, Lloyd got WILDER!

"Eat my meat you vegan whores!"

Holy crap but I was stunned while watching POULTRYGEIST. I could not believe that ANYONE, not even Lloyd Kaufman and Michael Herz, would be so brazen as to commit such a mind-boggling atrocity to film.

POULTRYGEIST starts in a cemetery, where Arby (Jason Yachanin) is dry-humping his girlfriend, Wendy (Kate Graham). Arms of the dead come out of the ground and start fondling the two while they have sex for real, much to Arby and Wendy's delight. Then a pervert with an axe shows up and ruins the moment.

Fast forward a year later and Wendy is back from college, her militant lesbian lover (frequently mistaken for a guy) in tow, and is protesting the new American Chicken Bunker fast food restaurant, which was built on a sacred Indian Burial ground. The huge liberal-arts crowd gathered and protesting both the place and the slaughter of innocent chickens has brought a drunk American Indian (Martin Victor) along to validate their cause. Arby arrives and is grief stricken to find that Wendy unceremoniously dumped him for Micki (Allyson Sereboff: EVIL DEEDS). For spite, he decides to get a job at American Chicken Bunker.

His new boss is Denny (Joshua Olatunde), who used his Momma's money to buy the franchise. Together with fellow co-workers, Muslim-not-so-fanatic, burqa babe, Humus (Rose Ghavami: also the casting director), dead chicken lusting, Carl Jr (Caleb Emerson: CITIZEN TOXIE: THE TOXIC AVENGER IV, DIE YOU ZOMBIE BASTARDS, PRETTY DEAD THINGS), and special sauce jerking Paco Bell (Khalid Rivera), Arby becomes the new counter chicken girl (wearing a Boy Scout skirt - yes I know, you think I don't know?). Now the new Chicken Bunker is ready to open for business. Which is good because General Lee Roy (Robin Watkins: PRETTY DEAD THINGS) a thinly disguised Colonel Sanders, and owner of the American Chicken Bunker chain, is personally attending the Grand Opening of the new store.

However, the story doesn't have a chance to even get underway before the shit hits the back wall of the men's room, courtesy of some really bad eggs, bad chicken meat, and the graphic explosive diarrhea of customer Jared (Joe Fleishaker: THE TOXIC AVENGER II, THE TOXIC AVENGER III: THE TEMPTATION OF TOXIE, TERROR FIRMER, CITIZEN TOXIE: THE TOXIC AVENGER IV). This is seen up close and personal from the toilet bowl's point of view, and is a stupefying reference to the HELLRAISER movies!

"We need action before they turn the glass into lesbians!"

What you must know about this movie is that the fast food turns people into zombie chickens. Is it because of an ancient American Indian curse? Is it a virus? Is it due to bad food or toxic waste? Who knows? It's just happening and like the best zombie movies, our heroes just have to deal with it. Not that we get much of a choice on who our heroes are.

Lloyd Kaufman is the Co-Writer, along with Daniel Bova and Gabriel Friedman (CITIZEN TOXIE: THE TOXIC AVENGER IV, MAKE YOUR OWN DAMN MOVIE). Lloyd is also the Director, Actor (Old Arby), and Producer (along with a slew of other producers including Michael Herz and Gabriel Friedman again - Gabe also did the editing). Lloyd hasn't been this involved in one of his own movies since CITIZEN TOXIE back in 2000.

WHAT'S A ZOMBIE MOVIE WITHOUT THE ZOMBIE MOB RUSHING FORWARD?
I'd like to take a moment at this point to define the word Gratuitous. I find the definition of the word gratuitous to exceed the definition of the word excessive.
(Dictionary.com)
Gratuitous:
2. being without apparent reason, cause, or justification: a gratuitous insult.

Synonyms of Gratuitous:
2. unnecessary, superfluous, redundant; causeless, unreasonable, groundless, unprovoked, unjustified.

Got it? Okay then. POULTRYGEIST: NIGHT OF THE CHICKEN DEAD is excessively gratuitous. You will be exposed to unusually graphic doses of -
heterosexual and homosexual dry-humping, masturbation, nudity, foul language, necrophilia, bestiality, necrophilia bestiality, sodomy, coprophagia, excrement, urine and all other manner of fresh and unfresh representations of all mammalian and ornithological bodily fluids, all representations of sexual disfigurement; All manner of derogatory racist and religious epithets; derogatory political epithets, derogatory epithets against the handicapped, cannibalism, and all presented with lavish, passionate, fun-loving hi-octane energy.

In short, if you can be offended by something, anything at all, this movie will do it. Some half-wit jihadist will soon pull a fatwa out of his ass to place on the heads of all involved in the making of this movie, once it enters the distribution chain.

I kid you not when I say that I sat in the theater positively stunned by all I saw and heard. My wife, who despises this movie, says that I was giggling, chortling, and outright loudly laughing maniacally throughout most of it. If I was a coward I'd claim that I was laughing out of a sense of tromatized traumatized shock. On the stand I'd claim that I laughed because my sensibilities were raped to the very core by all I'd seen and heard.

But I'm no coward so I'm going to hell - or wherever atheists go - because I thoroughly enjoyed the hard-boiled stupidity and jet-fueled energy of this strikingly audacious flick!

Social satire, Horror Thriller movie references, oh, did I mention that it's also a musical? I should mention that its actually a VERY GOOD musical! The musical numbers don't stop the movie dead (like nearly every other musical), but propels it forward with all of the manic insanity they still had left over from every other scene. Yep, this flick has got it all!

All Five Negative Shriek Girls! POULTRYGEIST: NIGHT OF THE CHICKEN DEAD is so Bad its GREAT!

This review copyright 2006 E.C.McMullen Jr.
E.C. McMullen Jr. is a participant in the Amazon Services LLC Associates Program, an affiliate advertising program designed to provide a means for sites to earn advertising fees by advertising and linking to amazon.com.
LOVE THIS SITE?
Support it when you buy from
E.C. McMullen Jr.
WILLOW BLUE


"'Willow Blue' will burrow under your skin and stay there long after you've put the book down."
- Jeffrey Reddick, Creator of
FINAL DESTINATION

PERPETUAL BULLET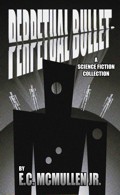 "'Some People' ... may be the standout story in the book."
- John Grant, Infinityplus

IN OTHER BOOKS
E.C. McMullen Jr.'s
short story
CEDO LOOKED LIKE PEOPLE
in the anthology
FEAR THE REAPER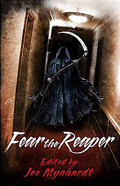 "This Ray Bradbury-esque is one of the most memorable and one of the more original stories I've read in a long time."
- Amazon Review
HORROR 201: The Silver Scream
PAPERBACK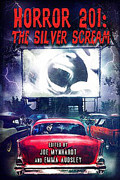 Filmmaker's Guidebook
featuring
RAY BRADBURY,
JOHN CARPENTER,
WES CRAVEN,
TOM HOLLAND,
E.C. McMULLEN Jr.,
ED NAHA,
GEORGE A. ROMERO,
and many more.
Extensively quoted in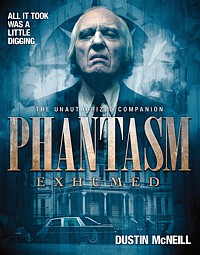 PHANTASM EXHUMED
The Unauthorized Companion

Robert S. Rhine's
SATAN'S 3-RING CIRCUS OF HELL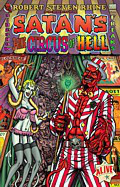 Forward by
GAHAN WILSON,
FEO AMANTE.
Featuring comics by
WILLIAM STOUT,
HILARY BARTA,
STEVE BISSETTE,
SPAIN RODRIGUEZ,
FRANK DIETZ,
JIM SMITH,
TONE RODRIGUEZ,
FRANK FORTE,
ERIC PIGORS,
ALEX PARDEE,
MIKE SOSNOWSKI,
OMAHA PEREZ,
DAVID HARTMAN,
D.W. FRYDENDALL,
SHANNON WHEELER,
VINCENT WALLER,
JACOB HAIR,
NENAD GUCUNJA,
STEVEN MANNION,
NORMAN CABRERA,
and more!
ALSO
IN CINEMA
E.C. McMullen Jr.
HEAD PRODUCTION DESIGNER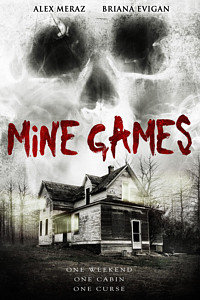 MINE GAMES
(Starring:
JOSEPH CROSS, ALEX MERAZ, BRIANA EVIGAN)
Dept. head
SPECIAL EFFECTS MAKE-UP
(SFX MUA) and Michael Madsen's stunt double on the movie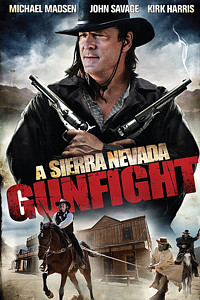 A SIERRA NEVADA GUNFIGHT
(Starring:
MICHAEL MADSEN and JOHN SAVAGE).

PRODUCTION DESIGNER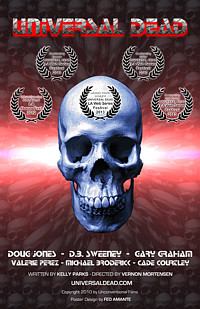 UNIVERSAL DEAD
(Starring:
DOUG JONES, D.B. SWEENEY, GARY GRAHAM)

ART DIRECTOR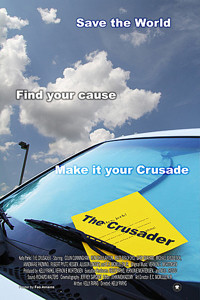 THE CRUSADER
(Starring COLIN CUNNINGHAM, GARY GRAHAM)