Review by
Mike Bracken

SHOULD YOU?


TIP JAR




THE UNTOLD STORY (Ba Xian fan dian zhi ren rou cha shao bao) - 1993
- Tai Seng Entertainment
RATINGS: Australia: R - Hong Kong: III - USA: Unrated
THE UNTOLD STORY is a film of legend among exploitation fans, renowned for its graphic depictions of violence, its intense and disturbing subject matter and its bleak mood. In short, it's not a party movie . . . unless you hang with a crowd that likes to watch car wrecks. Still, it's a powerful, harrowing film well worth checking out.
The story opens with Wong Chi Hang (Anthony Wong Chau-Sang: HARD BOILED, THE EBOLA SYNDROME, FULL CONTACT) fleeing the Hong Kong police, who are after him for murder. He winds up in Macau, where he takes a job as a cook at the 8 Immortals restaurant. After getting busted for cheating at a game of Mah Jong, Wong kills the owner and the family, taking over the restaurant himself. Meanwhile, the police, led by Officer Lee (Danny Lee: THE KILLER, DR. LAM) are called out to a local beach. It seems that a bag of decomposing body parts has washed ashore.
The police begin to suspect Wong has both something to do with the washed up body parts and the disappearance of the family. Wong continues to gleefully murder any of his employees who suspect what might be going on . . . disposing of their bodies in a most interesting way. However, unlike its U.S. counterparts, which would play out the rest of the film in a cat and mouse fashion as the police slowly close in on Wong, THE UNTOLD STORY takes a different and more entertaining approach.
Wong is captured near the middle of the film and placed in jail. The cops need a confession, so they place him in a cell with a relative of one of his victims in the hopes that he can beat it out of Wong. The prison scenes are just as disturbing as the murders that have occurred earlier in the film - perhaps more so. What makes them truly unsettling is not merely the violence, but the fact that the viewer begins to sympathize with Wong. It's hard to watch him suffer at the hands of the police and the felons around him and not feel some kind of empathy, despite the fact that he's a brutal murderer . . . and therein lies the true strength of this film.
Anthony, as Wong, is brilliant as the film's psychopath, changing his appearance drastically from his earlier roles, playing the character with an incredibly sadistic savage streak as well as a strange vulnerability. The portrayal would earn him the Best Actor prize at the 1993 Hong Kong Film Awards and kick off a gigantic wave of Hong Kong True Crime films (this film is based loosely on a true story.)
The writing (Yaw Kam Fai: GOU YEUNG YI SANG) and direction (Danny Lee and Herman Yau) are good, but it's Anthony's performance that makes the film rise above its exploitational roots. Had a lesser actor been cast in the role, the film would have been little more than a foreign oddity. Instead, it's a monumental work in the serial killer canon, rivaling even the much-acclaimed HENRY: Portrait of a Serial Killer. I give it my highest recommendation.
You'll never look at BBQ pork buns or chopsticks the same way again.

This review copyright 2013 E.C.McMullen Jr.
E.C. McMullen Jr. is a participant in the Amazon Services LLC Associates Program, an affiliate advertising program designed to provide a means for sites to earn advertising fees by advertising and linking to amazon.com.
BUY BOOKS FROM
E.C. McMullen Jr.
WILLOW BLUE


"'Willow Blue' will burrow under your skin and stay there long after you've put the book down."
- Jeffrey Reddick, Creator of
FINAL DESTINATION

PERPETUAL BULLET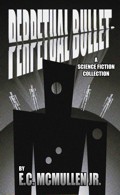 "'Some People' ... may be the standout story in the book."
- John Grant, Infinityplus

IN OTHER BOOKS
E.C. McMullen Jr.'s
short story
CEDO LOOKED LIKE PEOPLE
in the anthology
FEAR THE REAPER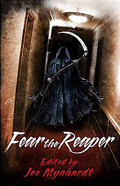 "This Ray Bradbury-esque is one of the most memorable and one of the more original stories I've read in a long time."
- Amazon Review
HORROR 201: The Silver Scream
PAPERBACK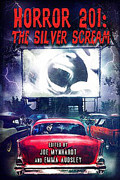 A tome of interviews with
RAY BRADBURY,
JOHN CARPENTER,
WES CRAVEN,
TOM HOLLAND,
E.C. McMULLEN Jr.,
ED NAHA,
GEORGE A. ROMERO, and many more.
Extensively quoted in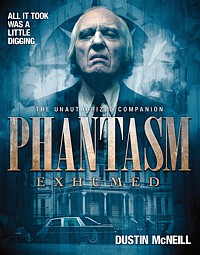 PHANTASM EXHUMED
The Unauthorized Companion