Review by
E.C.McMullen Jr.

SHOULD YOU?


TIP JAR




THE TOXIC AVENGER: The Director's Cut

- 1984
USA Release: April 11, 1986
Troma Entertainment
USA: Rated R
Back in 1982, Lloyd Kaufman and Michael Herz released a short independent film to a single New York movie house. Lloyd likes to think that this was the spark that started it all, but everyone I've ever met who saw the movie, saw it first on video in 1987.
Home Video has saved many an arthouse flop, and even though THE TOXIC AVENGER is by far no arthouse movie (per se that is, after all, Arthouse theaters created the sensation of THE ROCKY HORROR PICTURE SHOW), Toxic Avenger has a wacked out appeal that gets under your skin. I've introduced many a person to THE TOXIC AVENGER that just watched the movie with disgusted disbelief, only to find themselves, days later, snickering over some mind numbingly ridiculous scene.

The story is about Melvin Junko (Mark Torgl: CITIZEN TOXIE: The Toxic Avenger Part IV) the janitor; a nerdish, cowardly outcast who is the punching bag for every person at the local gym.
One day the cruel pratical jokes go too far and Melvin falls into a vat of toxic waste, much to everyone's delight. The waste later transforms him into The Monster Hero! (which is Toxie only they didn't have the title for the movie when they shot it) i.e. THE TOXIC AVENGER (please tell me that you saw it coming). Toxie goes on a rampage to "clean-up" the town of Tromaville in the most brutal ways possible, though no one gets what they DON'T deserve.

TRIVIA ALERT:

From the film
ANIMAL HUSBANDRY

Look for a young Marisa Tomei in the gym shower scene.



Look for a young Patrick Kilpatrick
(THE CELLAR, SCANNER COP II,
THE GRANNY, DARK ANGEL [TV])
in the Mexican Diner.
Screenwriter Lloyd credits "Toxie's" charms to the fact that he's an outcast, an oddball and a rebel, but I think Toxie's true charm lies in the fact that the movie, instead of spoofing major budget pictures, goes for the throat of its own: Cheap, crappy movies!
The fun of THE TOXIC AVENGER is that it is funny on purpose. The characters, even and especially the bad guys, are all over the top and unbelievable. I'm talking Way WAY over the top! It skewers everything including itself, without ever stooping to lampooning any one specific movie.
Unlike movies like Airplane, Spyhard, or Hotshots where many of the jokes go flying over your head if you haven't seen the specific flick being shined, THE TOXIC AVENGER is recognizable to all. THE TOXIC AVENGER is every monster movie we've ever seen on every Saturday episode of those local "Horror House" TV shows.
This is not to say that Toxie is just as mild. The violence is brutally graphic, from squishing eyeballs in their sockets to crushing a child's head under a car tire. Yet the gore is done with such unabashed fun that it reminds me of an old MAD magazine comic come to life. In later years, THE TOXIC AVENGER became a Saturday morning cartoon and even had its own line of action figures.

TROMA Team Video is becoming quite popular these days among the Metal crowd and their new releases star the likes of musicians such as Lemmy Kilmiester. Lloyd Kaufman is one of my favorite people in the world and I'm glad that there are folks like him and Director Michael Herz out there putting out such horrible, outrageous fun.
THE TOXIC AVENGER is one of the worst I've ever seen and well deserves its Five Negative Shriek Girls for being so bad it's great!

This review copyright 1998 E.C.McMullen Jr.
E.C. McMullen Jr. is a participant in the Amazon Services LLC Associates Program, an affiliate advertising program designed to provide a means for sites to earn advertising fees by advertising and linking to amazon.com.
LOVE THIS SITE?




KEEP IT GOING WHEN YOU BUY MY STUFF!
LOVE THIS SITE?
Support it when you buy from
E.C. McMullen Jr.
PERPETUAL BULLET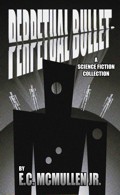 "'Some People' ... may be the standout story in the book."
- John Grant, Infinityplus

WILLOW BLUE


"'Willow Blue' will burrow under your skin and stay there long after you've put the book down."
- Jeffrey Reddick, Creator of
FINAL DESTINATION

IN OTHER BOOKS
E.C. McMullen Jr.'s
short story
CEDO LOOKED LIKE PEOPLE
in the anthology
FEAR THE REAPER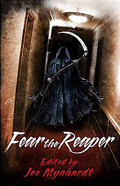 "This Ray Bradbury-esque is one of the most memorable and one of the more original stories I've read in a long time."
- Amazon Review
HORROR 201: The Silver Scream
PAPERBACK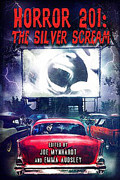 Filmmaker's Guidebook
featuring
RAY BRADBURY,
JOHN CARPENTER,
WES CRAVEN,
TOM HOLLAND,
E.C. McMULLEN Jr.,
ED NAHA,
GEORGE A. ROMERO,
and many more.
Extensively quoted in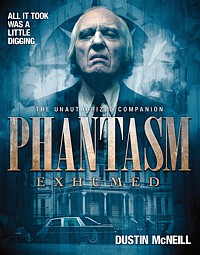 PHANTASM EXHUMED
The Unauthorized Companion
ALSO
IN CINEMA
E.C. McMullen Jr.
HEAD PRODUCTION DESIGNER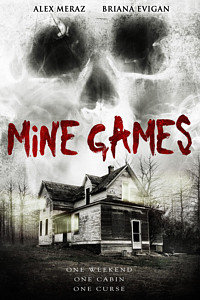 MINE GAMES
(Starring:
JOSEPH CROSS, ALEX MERAZ, BRIANA EVIGAN)
Dept. head
SPECIAL EFFECTS MAKE-UP
(SFX MUA) and Michael Madsen's stunt double on the movie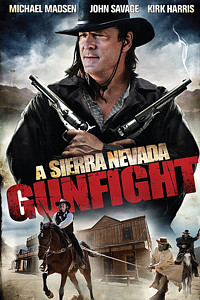 A SIERRA NEVADA GUNFIGHT
(Starring:
MICHAEL MADSEN and JOHN SAVAGE).

PRODUCTION DESIGNER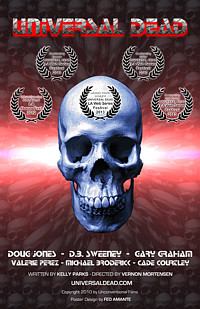 UNIVERSAL DEAD
(Starring:
DOUG JONES, D.B. SWEENEY, GARY GRAHAM)

ART DIRECTOR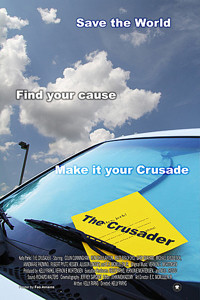 THE CRUSADER
(Starring COLIN CUNNINGHAM, GARY GRAHAM)