SHARK (1969)
MGM
Rating: USA: R
Watch the extras first! Got it? Good, because it's important.
SHARK (1969) was directed by Samuel Fuller (PICK-UP ON SOUTH STREET, SHOCK CORRIDOR, THE NAKED KISS, THE BIG RED ONE) and written by Mr. Fuller and John Kingsbridge, based on the novel HIS BONES ARE CORAL by Victor Canning.
The story opens with a scuba diver doing some work on a sunken ship. He doesn't get much work done because a sizable shark shows up and gives chase and that's it for the scuba diver.
We cut to the distraught mother of the scuba diver being given condolences and cash by Anna (Silvia Pinal: lots of Mexican movies). She and her husband Professor Mallare (Barry Sullivan: DEMON PLANET, HOW TO STEAL THE WORLD, NIGHT GALLERY [TV], EARTHQUAKE) had apparently hired the diver and now they need a replacement.
Meanwhile, a gunrunner named Caine (Burt Reynolds: SKULDUGGERY, DELIVERANCE, WHITE LIGHTNING, GATOR) has some trouble with the Sudanese border guards and ends up having to hitchhike to the small village on the Red Sea coast where the story takes place. He's broke and looking for a way out of town, which makes him the perfect assistant.
He's also trouble, which local cop Inspector Barok (Enrique Lucero: THE EVIL THAT MEN DO, GREEN ICE, THE OCTAGON, BLOODY MARY, THE LONG GOODBYE) smells right away. But this doesn't stop the morally flexible Mallare couple from hiring him. Anna even romances him into taking the job, which hardly seemed necessary given how desperate he was.
A few other quirky characters add to the intrigue, including the broken down alcoholic doctor (Arthur Kennedy: CYCLONE, THE SENTINEL, CRAWLSPACE [TV], FANTASTIC VOYAGE) and the cigar smoking street kid (Carlos Barry).
So now it becomes a question of who will double cross whom as the Mallare's and Caine take a boat out to a particular spot on the Red Sea where a ship called The Victoria is on the bottom. Why are they so interested? What's on that ship? Will Barok arrest Caine before he can find out?
All of that are excellent ingredients for a suspense/thriller and we do get a taste of that now and then. But it's hard to get into it because this movie is so poorly made. Bad lighting, bad sound and bad editing cause serious distractions, even for fans of low budget B movies like me.
Now before I go on I want to make sure that you know something about director Sam Fuller. This guy is a hero among fans of B movies and seriously pushed the envelope about what you could talk about on film (see SHOCK CORRIDOR especially if you want to see what I mean). He was also quite a character, starting out as a copy boy and then a reporter for a New York City tabloid in the 30's (the prostitutes and pickpockets he knew then feature prominently in his movies). He fought in WWII in the 1st Infantry Division (better known as the Big Red One) and afterwards became first a writer and then a director.
The extras on the DVD for SHARK include interviews with two different authors of books about Fuller who recount what he had to say about making this movie. It came at a time when he wasn't being offered much work (for a variety of reasons) and he was reluctant to take it because the producers (Mark Cooper and Skip Steloff) didn't strike him as especially competent. In describing the experience of making SHARK, Fuller said, "Just like every descent into Hell, it started out gloriously."
The version of this film (originally titled CAINE - the main character's name) edited by Fuller was very different from what you'll see if you watch the DVD. These same producers made quite a few changes that ruined it as far as Fuller was concerned who, at one point, wanted his name taken off the movie. That original version is long lost and even this flawed version almost was, but for the intervention of Troma Studios. Lloyd Kaufmann, creator of Troma's TOXIC AVENGER and a big Fuller fan, bought the rights to the film and made this DVD. Kaufmann also appears in many of the extras.
One side note: This film is rumored to contain the actual death of a stuntman, torn apart by sharks on camera. In all the extras this is only mentioned once. Lloyd Kaufmann briefly says he heard it was in this movie and there were pictures of it in life magazine. This story is mentioned frequently in many articles about SHARK but I have the impression it may be an urban legend.
This is a bad movie made by a great director. I believe it's bad through no fault of the director, which is why I wanted you to watch the extras first. I wanted you to understand the circumstances. If you're a fan of Fuller you can certainly spot his touch here and there and it is worth seeing for that alone. But realistically I can only give it a two on the shriek girl scale.

This review copyright 2004 E.C.McMullen Jr.
E.C. McMullen Jr. is a participant in the Amazon Services LLC Associates Program, an affiliate advertising program designed to provide a means for sites to earn advertising fees by advertising and linking to amazon.com.
LOVE THIS SITE?
Support it when you buy from
E.C. McMullen Jr.
PERPETUAL BULLET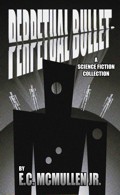 "'Some People' ... may be the standout story in the book."
- John Grant, Infinityplus

WILLOW BLUE


"'Willow Blue' will burrow under your skin and stay there long after you've put the book down."
- Jeffrey Reddick, Creator of
FINAL DESTINATION

IN OTHER BOOKS
E.C. McMullen Jr.'s
short story
CEDO LOOKED LIKE PEOPLE
in the anthology
FEAR THE REAPER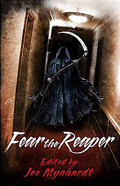 "This Ray Bradbury-esque is one of the most memorable and one of the more original stories I've read in a long time."
- Amazon Review
HORROR 201: The Silver Scream
PAPERBACK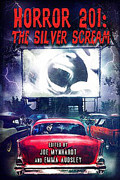 Filmmaker's Guidebook
featuring
RAY BRADBURY,
JOHN CARPENTER,
WES CRAVEN,
TOM HOLLAND,
E.C. McMULLEN Jr.,
ED NAHA,
GEORGE A. ROMERO,
and many more.
Extensively quoted in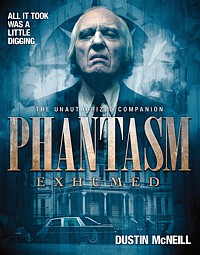 PHANTASM EXHUMED
The Unauthorized Companion

Robert S. Rhine's
SATAN'S 3-RING CIRCUS OF HELL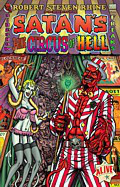 Forward by
GAHAN WILSON,
FEO AMANTE.
Featuring comics by
WILLIAM STOUT,
HILARY BARTA,
STEVE BISSETTE,
FRANK DIETZ,
JIM SMITH,
TONE RODRIGUEZ,
FRANK FORTE,
ERIC PIGORS,
ALEX PARDEE,
MIKE SOSNOWSKI,
OMAHA PEREZ,
DAVID HARTMAN,
D.W. FRYDENDALL,
SHANNON WHEELER,
VINCENT WALLER,
JACOB HAIR,
NENAD GUCUNJA,
STEVEN MANNION,
and more!
ALSO
IN CINEMA
E.C. McMullen Jr.
HEAD PRODUCTION DESIGNER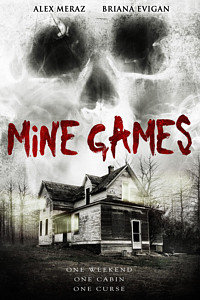 MINE GAMES
(Starring:
JOSEPH CROSS, ALEX MERAZ, BRIANA EVIGAN)
Dept. head
SPECIAL EFFECTS MAKE-UP
(SFX MUA) and Michael Madsen's stunt double on the movie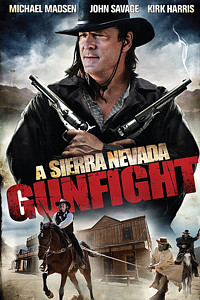 A SIERRA NEVADA GUNFIGHT
(Starring:
MICHAEL MADSEN and JOHN SAVAGE).

PRODUCTION DESIGNER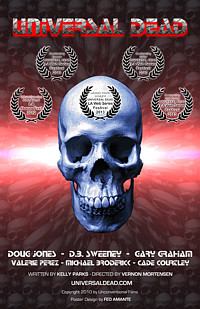 UNIVERSAL DEAD
(Starring:
DOUG JONES, D.B. SWEENEY, GARY GRAHAM)

ART DIRECTOR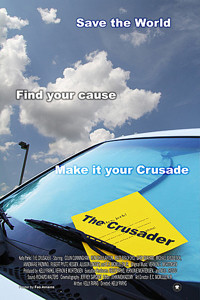 THE CRUSADER
(Starring COLIN CUNNINGHAM, GARY GRAHAM)