Review by
E.C.McMullen Jr.

DAY OF THE DEAD

- 1985
A Laurel Group Production / Anchor Bay Entertainment
Ratings: France: -12 / Sweden: 15 / U.K.: 18 / USA: R
"You want me to salute that walking bag of pus?"

When DAWN OF THE DEAD was first released, it was touted as being exactly ten years from the day of NIGHT OF THE LIVING DEAD's release. It was also said that the next film, DAY OF THE DEAD, would be released in another decade. With the success of DAWN OF THE DEAD, George changed his tune and DAY OF THE DEAD was released only seven years later. Well, there's a large difference between marketing and art I guess.
There is also such a thing as striking while the "Iron is hot".
DAWN OF THE DEAD did an excellent job of blending humor with horror but DAY OF THE DEAD returns to its NIGHT OF THE LIVING DEAD roots, creating (as Sam Raimi might say) the ultimate in grueling horror. If there is one thing that Romero kept over from NIGHT and DAWN (considered by many fans to be the best of the series) it's the use of the helicopter as the mcguffin. As in DAWN, despite all else, the helicopter looms in the background as the key to salvation. The helicopter brings the promise of rescue, and only in the helicopter can we escape, can we rise - however temporarily - from the Horror below.
The helicopter delivers the rescuers. We need to get to the helicopter; we need to get back to the helicopter; he won't shoot me because I know how to fly the helicopter; we need to escape in the helicopter; This was the same general plan in DAWN and only hinted at in NIGHT.
But don't be fooled, the tempo of DAY OF THE DEAD is nothing like DAWN. In DAY OF THE DEAD, we have lost. This last small pocket of humanity may be all that remains of humans at all. No one responds to the radio, no one is found alive in the cities, and those who are left have even stopped worrying about propagating the species. Sara is the only woman, and as such has lost her value as anything more than another worker in the tiny hive.
This "hive" is an underground government storage facility located somewhere in Florida (an actual place!). All manner of food, books, and other bric-a-brac of modern culture is kept down here in the event of an all out nuclear war. Those last, pathetic remnants of humanity are expected to find these little pockets and thus restore civilization.
But the nuclear war never came. Instead something happened that no one ever seriously imagined. The dead walk the earth and feed on the living.
2002
With George Romero's disapproval of RESIDENT EVIL, word is out that George plans to make the final movie in this series with TWILIGHT OF THE DEAD.
If anyone could pull it off, George could.
My thought is that it should be called
DUSK OF THE DEAD
in keeping with the previous sequels, i.e. they all started with D.

UPDATE
But of course, it was called
LAND OF THE DEAD.

*
UPDATE 2012
Except for that one car pulling into the parking lot.
Curse You High Definition BLU-RAY!!!
DAY OF THE DEAD begins, like DAWN, with a dream. A dream so horrible that Sara (Lori Cardille: TALES FROM THE DARK SIDE [TV]) wakes up to find herself in a helicopter, flying low over an abandoned city*. As she and her partner (Anthony Dileo Jr.) exit, the chopper pilot (Terry Alexander: THE HORROR SHOW) lets them know that he won't wait until the last minute. If they overshoot their alloted time to find survivors - a time based on the helicopter's fuel consumption - then they will find themselves walking back.
It is in this scene that we understand the complete route of humanity. A newspaper flaps against a post. The headline reads "THE DEAD WALK". Stop for just a moment and imagine actually seeing such a headline, for real. A world totally apart from what you have ever known. Imagine the terror of one day finding yourself in such a world.
Sara lives in such a place. She and what may be the last remnants of humanity are sequestered in this vast underground bunker, waiting for word from Washington D.C.
At the same time, they have a group of scientists led by Dr. Logan (Richard Liberty: THE CRAZIES), a man so intent on finding an answer to the problem, that he is slowly losing his mind as well as his focus on what the problem is in the first place. Richard Liberty did a masterful job of showing us a man whose mad curiosity keeps enthusiastically searching, even as his personality crumbles and his rationality implodes. The idea was to figure out what makes the dead walk and thus, find a way to make them stop.
That was the original idea anyway. But it appears that, after all this time, close living quarters, the insanity of going out to capture these creatures for study, and the inevitable deaths of the living that such forays occasionally bring, is taking its toll in the minds of all.
Tempers are naturally high and everyone is either high strung or concentrating very hard on keeping their grip.
This is the way the world ends, with a struggling pack of human animals, snapping madly at each other and trying to find the answer to their problems as the final dregs of humanity die off.
DAY OF THE DEAD is, as of this writing, the final chapter in the series. It is incredibly intense in both gore and story line and not for the average horror fan. However, if you would ever want to see how a series of Horror movies should be made, George Romero wrote the definitive book with NIGHT OF THE LIVING DEAD, DAWN OF THE DEAD, and DAY OF THE DEAD.
Five Shriek Girls all the way.

This review copyright 2002 E.C.McMullen Jr.
TRIVIA

DAY OF THE DEAD
Actress

LORI CARDILLE
is often mistaken for ...
FINAL APPROACH
Actress

MADOLYN SMITH-OSBORNE.
I don't know why, but there you have it.

Lori started her professional acting career in 1978 and ended it in 1994.

Madolyn started in 1980 and ended hers in 1993.

Watch for Joseph Pilato who also had a bit part in
DAWN OF THE DEAD

.




The best site I've seen for all things Romero and Living Dead is
Home Page
of the Dead

---

Visit
Tom Savini
E.C. McMullen Jr. is a participant in the Amazon Services LLC Associates Program, an affiliate advertising program designed to provide a means for sites to earn advertising fees by advertising and linking to amazon.com.
BOOKS FROM
E.C. McMullen Jr.
WILLOW BLUE


"'Willow Blue' will burrow under your skin and stay there long after you've put the book down."
- Jeffrey Reddick, Creator of FINAL DESTINATION

PERPETUAL BULLET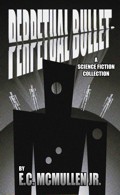 "'Some People' ... may be the standout story in the book."
- John Grant, Infinityplus

IN OTHER BOOKS
E.C. McMullen Jr.'s
short story
CEDO LOOKED LIKE PEOPLE
in the anthology
FEAR THE REAPER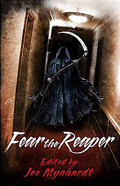 "This Ray Bradbury-esque is one of the most memorable and one of the more original stories I've read in a long time."
- Amazon Review
HORROR 201: The Silver Scream
PAPERBACK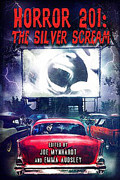 A tome of interviews with
RAY BRADBURY,
JOHN CARPENTER,
WES CRAVEN,
TOM HOLLAND,
E.C. McMULLEN Jr.,
ED NAHA,
GEORGE A. ROMERO, and many more.
Extensively quoted in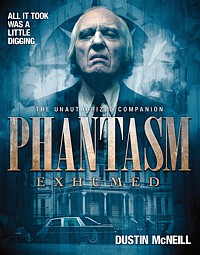 PHANTASM EXHUMED
The Unauthorized Companion

Robert S. Rhine's
SATAN'S 3-RING CIRCUS OF HELL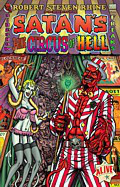 Forward by
GAHAN WILSON,
FEO AMANTE.
Featuring comics by
WILLIAM STOUT,
HILARY BARTA,
STEVE BISSETTE,
SPAIN RODRIGUEZ,
FRANK DIETZ,
JIM SMITH,
TONE RODRIGUEZ,
FRANK FORTE,
ERIC PIGORS,
ALEX PARDEE,
MIKE SOSNOWSKI,
OMAHA PEREZ,
DAVID HARTMAN,
D.W. FRYDENDALL,
SHANNON WHEELER,
VINCENT WALLER,
JACOB HAIR,
NENAD GUCUNJA,
STEVEN MANNION,
NORMAN CABRERA,
and more!
ALSO
IN CINEMA
E.C. McMullen Jr.
Dept. head for
Special Effects Make-up
(SFX MUA) and was Michael Madsen's stunt double on the movie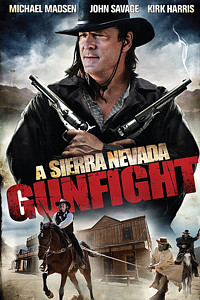 A SIERRA NEVADA GUNFIGHT
(Starring:
Michael Madsen and John Savage).
Head Production Designer on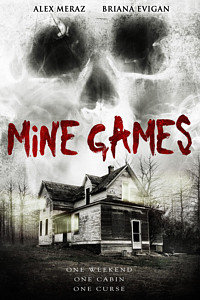 MINE GAMES
(Starring:
Alex Meraz, Briana Evigan)

Production Designer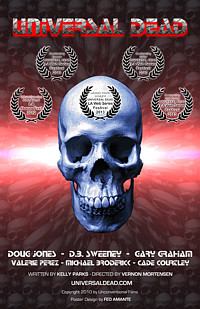 UNIVERSAL DEAD
(Starring:
Doug Jones, D.B. Sweeny, Gary Graham)

Art Director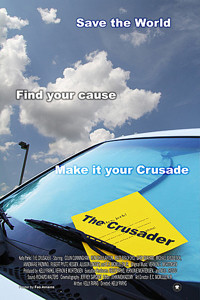 THE CRUSADER
(Starring Colin Cunningham, Gary Graham)