Review by
Mary Sangiovanni

SHOULD YOU?


TIP JAR




MUTANT

aka

NIGHT SHADOWS

- 1984
USA Release: AUG! 1984
Laurelwood Productions / Film Ventures International / Diamond Video / Elite Entertainment
Rating: USA: R
I'm all for the campy simplicity of the horror B movie, and MUTANT delivers exactly that. A basic "redneck" zombie movie, I could have gotten past the occasional technical glitch or splash of ketchup-blood and enjoyed a good romp through a conservative southern town-gone-Night of the Living Dead; the somehow endearing lack of financial backing or sophisticated special effects can be allowed for the most part if the plot is good. But in the case of MUTANT, I found that the technical set-backs overshadowed the plot and ruined the overall experience of a film.
The opening scene is a stalking of Nameless Character through a dark room, only to be attacked by entity or entities unknown. Ooh, good beginning. Only problem number one is that the scene is so incredibly dark that the viewer can't see what is going on. In fact, one can't see much more than blurred pinpoints of light and the occasional miscolored contour of a face or hand. Now, darkness and even a little confusion have their place in suspense and horror. What is scarier than what you can't see? What is eerier that hearing the sounds of murder and dismemberment but not being able to make out the source? I didn't get the impression that this was done for artistic reasons. If it was, it was overkill, because a lot was lost to near-total darkness with extended action scenes.
But we continue on. The plot is not overly original, but entertaining nonetheless; two brothers, Josh (Wings Hauser: THE CARPENTER, VICTIM OF DESIRE, TALES FROM THE HOOD) and Mike Cameron (Lee Montgomery: BEN, BURNT OFFERINGS, DEAD OF NIGHT) set out on a cross-country vacation to spend a little time together and get away from the trappings of the city, but their trip is doomed from the get-go. An early sequence involves our heros in some "car trouble" as a local band of rednecks runs them off the road, then laughs as the car pitches nose-first into a nearby river. The two brothers hitch a ride with a local trucker named Mel, and by nightfall, reach the next town. The town is nearly deserted, since most of the towsfolk have come down with a bad "flu." The thrust of the plot that follows, although the segues from one scene to another are often abrupt and confusing, is that the next morning, Josh discovers his brother is missing and goes into town to look for him. He meets up with the local bartender/elementary school teacher (hey, I didn't write the characters), a pretty blond named Holly Pierce. Now, Holly (Jody Medford: CHAINED HEAT) can't act. She can read cue-cards maybe (and robotically at that), but she was the least believable bartender/actress I've ever seen, and it got annoying. Her performance paled in comparison to Wings Hauser, and pulled the viewer out of the story.
Meanwhile, in a much better performance between the town doctor (Jennifer Warren) and the local sheriff, Will Stuart (Bo Hopkins: TENTACLES, THE FIFTH FLOOR, FERTILIZE THE BLASPHEMING BOMBSHELL, FEVER LAKE, PHANTOMS, FROM DUSK TILL DAWN 2, A CRACK IN THE FLOOR), the good doctor reveals that she has found a strange substance on the mutilated bodies of murder victims turning up all over town. This substance, she tells the sheriff, interacts with blood, expanding it on a cellular level. I missed pieces of this revelation, and of several other revelations, because the sound makes it difficult to catch the last few words of characters' speeches.
Now, I fully admit, being non-technically-minded, that this could be because the DVD comes with Dolby surround-sound, I believe, and I watched it on a TV without that capability. Whatever the reason - my poor entertainment set-up or their poor sound recording/mixing, I missed parts of the dialogue. The volume level changed within the movie as well, so at times, things were clear, and at others, I had to strain to hear what was going on.
But I managed to catch on that the plot threads all come together after a run-in (so to speak) with a dead girl whose body contained that same substance and a trip out to a farm where the substance originated. All fired up from a near-deadly brush with the redneck population responsible for contaminating the town, Josh fills the sheriff in on what he saw at the farmhouse: the nearby power plant dumping toxic waste (and thus turning the townspeople into blood-sucking zombies whose split palms allow for them to feed upon the few remaining living in the town). Talk about bad for the tourist season.
As I mentioned, MUTANT would have been far more enjoyable a movie if I could have seen and heard what was going on better. Other reviews I've seen of this movie applaud the transfer from VHS to DVD, and remark that the graininess and washed-out appearance didn't effect the overall viewing experience for them, nor did the lack of color and drab settings. I suspect it may be something the viewer should just see for his/herself.
One Shriek Girl.

This review copyright 2002 E.C.McMullen Jr.
E.C. McMullen Jr. is a participant in the Amazon Services LLC Associates Program, an affiliate advertising program designed to provide a means for sites to earn advertising fees by advertising and linking to amazon.com.
BUY BOOKS FROM
E.C. McMullen Jr.
WILLOW BLUE


"'Willow Blue' will burrow under your skin and stay there long after you've put the book down."
- Jeffrey Reddick, Creator of
FINAL DESTINATION

PERPETUAL BULLET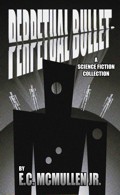 "'Some People' ... may be the standout story in the book."
- John Grant, Infinityplus

IN OTHER BOOKS
E.C. McMullen Jr.'s
short story
CEDO LOOKED LIKE PEOPLE
in the anthology
FEAR THE REAPER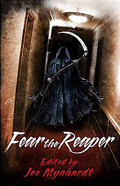 "This Ray Bradbury-esque is one of the most memorable and one of the more original stories I've read in a long time."
- Amazon Review
HORROR 201: The Silver Scream
PAPERBACK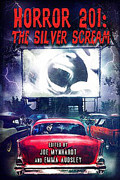 Filmmaker's Guidebook
featuring
RAY BRADBURY,
JOHN CARPENTER,
WES CRAVEN,
TOM HOLLAND,
E.C. McMULLEN Jr.,
ED NAHA,
GEORGE A. ROMERO,
and many more.
Extensively quoted in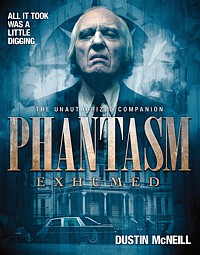 PHANTASM EXHUMED
The Unauthorized Companion

Robert S. Rhine's
SATAN'S 3-RING CIRCUS OF HELL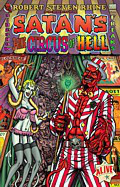 Forward by
GAHAN WILSON,
FEO AMANTE.
Featuring comics by
WILLIAM STOUT,
HILARY BARTA,
STEVE BISSETTE,
SPAIN RODRIGUEZ,
FRANK DIETZ,
JIM SMITH,
TONE RODRIGUEZ,
FRANK FORTE,
ERIC PIGORS,
ALEX PARDEE,
MIKE SOSNOWSKI,
OMAHA PEREZ,
DAVID HARTMAN,
D.W. FRYDENDALL,
SHANNON WHEELER,
VINCENT WALLER,
JACOB HAIR,
NENAD GUCUNJA,
STEVEN MANNION,
NORMAN CABRERA,
and more!
ALSO
IN CINEMA
E.C. McMullen Jr.
HEAD PRODUCTION DESIGNER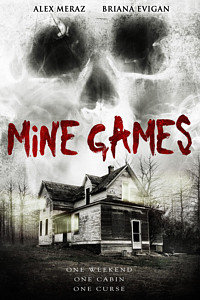 MINE GAMES
(Starring:
JOSEPH CROSS, ALEX MERAZ, BRIANA EVIGAN)

PRODUCTION DESIGNER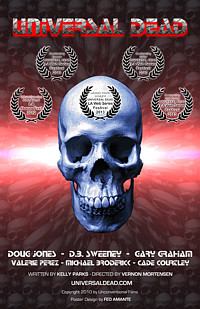 UNIVERSAL DEAD
(Starring:
DOUG JONES, D.B. SWEENEY, GARY GRAHAM)