Interview by
Nicholas Braccia

SHOULD YOU?


TIP JAR




"I learned with Mimic - Mimic was a failure in a way that was crucial to its success."




- Guillermo del Toro
Feo Amante's Horror Home Page Presents:
Freaks and Geeks: Talkin' The Net, Monsters and Movies with
Guillermo del Toro
by Nicholas Braccia
NB: Another motif we can trace through your movies is that mistakes people make in the past come back to bite them in the ass.
del Toro: One of the few thesis I've come up with in life is that if you fuck up, and don't deal with it, it becomes a monster. Maybe it was reading Frankenstein at age 9, or maybe it's a Catholic thing. Oscar Wilde says that the thing to do with temptation is to give in. And that's not a bad idea. Catholics tell you to put temptation in a little jar in the corner. And then, when you open that jar six years later, it's a fucking monster. I think that's the seed of horror. When you procrastinate an existential question or matter, you find it grown into a fine fucking cannibal a few months later.
NB: True.
del Toro: That's what Mimic was supposed to be about. You can go online and find the original script that Matthew Greenberg, John Sayles and I wrote with Mathew Robbins. It's a completely different movie and it's all about that. The idea was to have a yuppie couple fuck with nature and then, a few years later, get the shaft in a major way. What came through is, well, the HBO version of that.
NB: I'll check it out. So what's going on with BLADE 2?
del Toro: Whatever you may think I did with it, I did something different.
NB: What did you think of the first one?
del Toro: I love the first 30 minutes. I had seen wire fu, but never wire fu with wire removal. Whenever you're going to talk about vampire movies you're going to have to talk about that opening scene in the club. What I love about the first one is that it's balls to the wall and ours is even more balls to the wall. But we still have to go through that holy institution - the MPAA.
NB: Yeah, they can be trouble.
del Toro: What they don't understand and what I do understand is that the world of violence in BLADE is very different from the world of violence on The Devil's Backbone. Compare the big explosion in Mimic and to the one in The Devil's Backbone. Both are spectacles, but one is designed to be just that. Manholes blowing off, cars flipping over like a light show, but in The Devil's Backbone you feel it hit you in the face. And it hurts. Blade is a comic book universe that works, most of the time, in absolutes - it's not the real world. I hope they understand it because we have some really neat anime style violence. It's very different from the first one, but the perfect continuation.
NB: So you're happy with the movie?
del Toro: The Blade 2 I set out to do and the Blade 2 I made are the same thing. I learned with Mimic - Mimic was a failure in a way that was crucial to its success. It wasn't a great popcorn movie. I learned that lesson. Now, no matter what happens, Blade 2 has to keep the popcorn coming.
It's clear del Toro's the son of horror film's forefathers-we find their cinematic genes in the delicate features of his films. It's not unlike finding cold hurt in the eyes of Backbone's orphan, Jaime, and recalling how a similar pain freezes us when we watch the lost boys of Buñuel. As prolific young filmmakers like del Toro move into the millennia, let's be thankful that they take time to acknowledge the masters of the past.
Back to Page 1
END
This interview copyright 2002 E.C.McMullen Jr.
E.C. McMullen Jr. is a participant in the Amazon Services LLC Associates Program, an affiliate advertising program designed to provide a means for sites to earn advertising fees by advertising and linking to amazon.com.
FROM
E.C. McMullen Jr.
WILLOW BLUE


"'Willow Blue' will burrow under your skin and stay there long after you've put the book down."
- Jeffrey Reddick, Creator of FINAL DESTINATION

PERPETUAL BULLET


"'Some People' ... may be the standout story in the book."
- John Grant, Infinityplus

ALSO
E.C. McMullen Jr.'s
short story
CEDO LOOKED LIKE PEOPLE
in the anthology
FEAR THE REAPER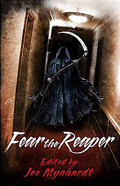 "This Ray Bradbury-esque is one of the most memorable and one of the more original stories I've read in a long time."
- Amazon Review
HORROR 201: The Silver Scream
PAPERBACK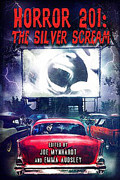 A tome of interviews and essays by
RAY BRADBURY,
JOHN CARPENTER,
WES CRAVEN,
TOM HOLLAND,
E.C. McMULLEN Jr., GEORGE A. ROMERO, and many more.

Robert S. Rhine's
SATAN'S 3-RING CIRCUS OF HELL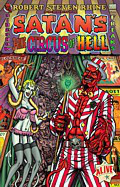 Forward by
GAHAN WILSON,
FEO AMANTE.
Featuring comics by
WILLIAM STOUT,
HILARY BARTA,
STEVE BISSETTE,
SPAIN RODRIGUEZ,
FRANK DIETZ,
JIM SMITH,
TONE RODRIGUEZ,
FRANK FORTE,
ERIC PIGORS,
ALEX PARDEE,
MIKE SOSNOWSKI,
OMAHA PEREZ,
DAVID HARTMAN,
D.W. FRYDENDALL,
SHANNON WHEELER,
VINCENT WALLER,
JACOB HAIR,
NENAD GUCUNJA,
STEVEN MANNION,
NORMAN CABRERA,
and more!