Review by
Kelly Parks

SHOULD YOU?


TIP JAR




GHOST SHIP

- 2002
USA Release: October 25, 2002
Dark Castle Entertainment / Village Roadshow Productions / Warner Bros.

Rating: Brazil & Netherlands: 16 / Chile, Peru, UK: 18 / Finland: K-15 / France: -12 / Germany: 16 (

CENSORED

) / Germany: 18 (

uncensored

) / Singapore: NC-16 (

CENSORED

) / Spain: 13 / Sweden: 15 / USA: R
In the spirit of full disclosure I should tell you up front that I am madly in love with Julianna Margulies. I watched E.R. every week, no matter how ridiculously preachy it got, just to see her. Will this impair my movie judgment? Let's find out.
GHOST SHIP was directed by Steve Beck (THIR13EN GHOSTS) and written by Mark Hanlon and John Pogue (THE SKULLS). The story opens aboard a very upscale cruise ship. We find out later that the year we are seeing here is 1962. It's a pleasant evening and the passengers on this Italian liner are enjoying the beautiful singing voice of Francesca (Francesca Rettondini). A big dance is being held in the ballroom and a smaller dance is taking place on deck. It looks like everyone is having a good time.

I HOPE YOU WON'T FEEL IT'S A SPOILER IF I TELL YOU THAT THE TOURISTS ONBOARD THIS CRUISE SHIP DIDN'T JUST DIE FROM FOOD POISONING!
Then something so horrible happens that I'm not even going to describe it. I want you to have the full impact when you see one of the goriest moments I've experienced in quite a while.
The one person who stands out in this segment is a young girl named Katie (Emily Browning: DARKNESS FALLS). We'll meet her again later.
Jump to the present day. The crew of the tugboat "Arctic Warrior" is in trouble. The derelict ship they're trying to haul back to port (and collect salvage on) is sinking and may take them with it. Only quick action by Epps (Julianna Margulies: OUT FOR JUSTICE), Dodge (Ron Eldard: THE LAST SUPPER, BLACK HAWK DOWN) and Munder (Karl Urban: THE LORD OF THE RINGS, DOOM) save the day.* Captain Murphy (Gabriel Byrne: STIGMATA, END OF DAYS), steersman Greer (Isaiah Washington) and engineer Santos (Alex Dimitriades) guide the ship into an Alaskan port.
The crew is having a few rounds to celebrate a successful venture when they are approached by a squirrelly little guy named Jack Ferriman (Desmond Harrington: WRONG TURN). Jack tells them he flies a plane over the Bering Straight for the weather service. On one of these flights he spotted a large ship drifting and apparently abandoned. Jack offers to show them where it is so they can collect the

Weirdness begins right away as the ship seems to fade in and out on radar and then is suddenly right in front of them, looming out of the nighttime Arctic Ocean. Murphy immediately recognizes the name "Antonina Graza" as a cruise ship that disappeared forty years ago, but that was off the coast of Labrador, thousands of miles away in a different ocean. How did it get here?
They get on board the rusted hulk and go to work. While exploring Epps sees (or thinks she sees) the same young girl we met at the beginning of the movie, wearing the same white party dress. She shares this sighting with Jack, who is doing his best to fit in with this tightly knit group of friends.

I KNOW, I KNOW, NAKED WOMEN GHOSTS ARE A LOT TOUGHER TO KILL (

for HetGuys & LezGals, anyway

): BUT JUST REMEMBER WHAT HAPPENED TO JACK IN THE SHINING WHEN HE KISSED THE NAKED CHICK?
More clues of things being not quite right show up. Among the debris the crew finds a digital watch, implying they aren't the first visitors the ship has had in the last 40 years.
And in the empty swimming pool below decks Epps finds lines of bullet holes, as though automatic fire stitched the walls. What the hell happened here?
We do find out, eventually, and when we do it's shown in a very cool way. The horrible event we saw take place on the ship at the beginning of the movie turned out to be just one of many things that happened that night. And that are happening again.
Of course, this movies earns an
!!!UNFAIR RACIAL CLICHÉ ALERT!!!:
Write it anyway you want, direct it any way you like, but if the film is written so that the white folk, and ONLY the white folk survive, then your film gets the UNFAIR RACIAL CLICHÉ ALERT. To be fair, this is the first film from Dark Castle Entertainment to get one. THE HOUSE ON HAUNTED HILL and THIR13EN GHOSTS did not.
For more information, check out the UNFAIR RACIAL CLICHÉ ALERT page.
Ghosts are fantasy so I'll skip the SCIENCE MOMENT. But I will point out that all this is supposed to be taking place in the Bering Straight, just a loud shout away from the North Pole, and yet it's not even cold enough to see your breath. Global warming hasn't had anywhere near that kind of effect. Falling in the water here should be bone chilling and quickly fatal, yet several characters who spend time in the water show no ill effects.
But that's my only quibble. This is a straightforward horror story, with ghosts and something worse. It's internally consistent and keeps moving. And Ms. Margulies achieved enough suspension of disbelief that I wasn't distracted by my feelings for her. I give it three shriek girls.

This review copyright 2003 E.C.McMullen Jr.
E.C. McMullen Jr. is a participant in the Amazon Services LLC Associates Program, an affiliate advertising program designed to provide a means for sites to earn advertising fees by advertising and linking to amazon.com.
LOVE THIS SITE?
Support it when you buy from
E.C. McMullen Jr.
WILLOW BLUE


"'Willow Blue' will burrow under your skin and stay there long after you've put the book down."
- Jeffrey Reddick, Creator of
FINAL DESTINATION

PERPETUAL BULLET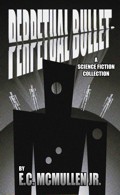 "'Some People' ... may be the standout story in the book."
- John Grant, Infinityplus

IN OTHER BOOKS
E.C. McMullen Jr.'s
short story
CEDO LOOKED LIKE PEOPLE
in the anthology
FEAR THE REAPER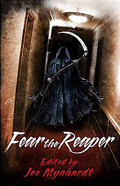 "This Ray Bradbury-esque is one of the most memorable and one of the more original stories I've read in a long time."
- Amazon Review
HORROR 201: The Silver Scream
PAPERBACK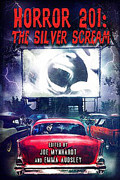 Filmmaker's Guidebook
featuring
RAY BRADBURY,
JOHN CARPENTER,
WES CRAVEN,
TOM HOLLAND,
E.C. McMULLEN Jr.,
ED NAHA,
GEORGE A. ROMERO,
and many more.
Extensively quoted in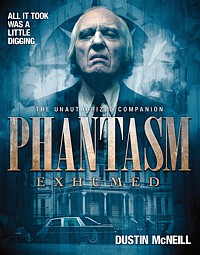 PHANTASM EXHUMED
The Unauthorized Companion

Robert S. Rhine's
SATAN'S 3-RING CIRCUS OF HELL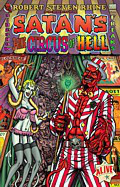 Forward by
GAHAN WILSON,
FEO AMANTE.
Featuring comics by
WILLIAM STOUT,
HILARY BARTA,
STEVE BISSETTE,
FRANK DIETZ,
JIM SMITH,
TONE RODRIGUEZ,
FRANK FORTE,
ERIC PIGORS,
ALEX PARDEE,
MIKE SOSNOWSKI,
OMAHA PEREZ,
DAVID HARTMAN,
D.W. FRYDENDALL,
SHANNON WHEELER,
VINCENT WALLER,
JACOB HAIR,
NENAD GUCUNJA,
STEVEN MANNION,
and more!
ALSO
IN CINEMA
E.C. McMullen Jr.
HEAD PRODUCTION DESIGNER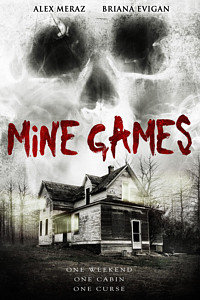 MINE GAMES
(Starring:
JOSEPH CROSS, ALEX MERAZ, BRIANA EVIGAN)
Dept. head
SPECIAL EFFECTS MAKE-UP
(SFX MUA) and Michael Madsen's stunt double on the movie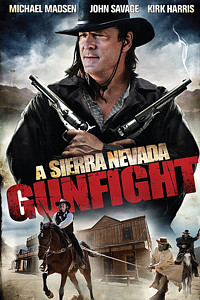 A SIERRA NEVADA GUNFIGHT
(Starring:
MICHAEL MADSEN and JOHN SAVAGE).

PRODUCTION DESIGNER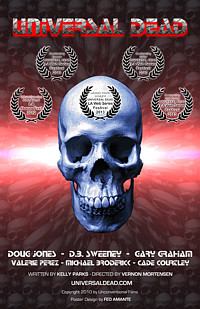 UNIVERSAL DEAD
(Starring:
DOUG JONES, D.B. SWEENEY, GARY GRAHAM)

ART DIRECTOR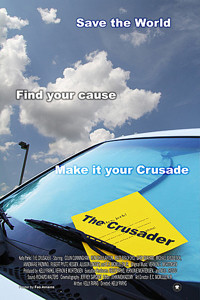 THE CRUSADER
(Starring COLIN CUNNINGHAM, GARY GRAHAM)