Review by
E.C.McMullen Jr.

SHOULD YOU?


TIP JAR




FROZEN

- 2010
USA Release: Feb. 5, 2010
A Bigger Boat, Anchor Bay Entertainment
Ratings: USA: R
Some movies take a ridiculously simple concept and carry it to its logical extreme. Of course, simple concepts that are capable of believable, logical extremes, don't grow on trees. Fortunately for Writer and Director Adam Green (HATCHET), this one was hanging around waiting to be plucked. Adam was just the plucker to do it.
FROZEN begins with three people. Parker O'Neil (Emma Bell: HATCHET II) is in love with Dan Walker (Kevin Zegers: IN THE MOUTH OF MADNESS, WRONG TURN, DAWN OF THE DEAD [2004]), who in turn is on a skiing weekend with his best friend, Joe Lynch (Shawn Ashmore: THE X-MEN [all], BLOOD MOON, THE RUINS, HATCHET II). And I gotta say, for a guy like Shawn who is 31, he can still pull off 20!

The three aren't quite broke, but they want to make their money stretch. So they find themselves trying to figure out how they can cadge a cheap ride on the ski lift without having to pay the exorbitant price. They snooker the pudgy ride attendant (Ed Ackerman: HATCHET II) and away they go.

We learn about these three. We learn that Parker and Dan are engaged to be married and this ski trip was supposed to be Dan and Joe's last buddy adventure before Dan settled down into married life. But Parker, being insecure, inserted herself into the trip, to Joe's quiet aggravation.

Both Joe and Parker do their best to make sure Dan makes the most of his last ski trip as a single man, but whenever either are alone with him, they passive-aggressively snipe about the missing person.

Dan knows what is going on and wishes his two best friends would stop their saber rattling and just enjoy the trip.

Finally, the weekend vacation is over, the resort is about to close, and the three friends pull another stunt, making them the last folks to cheaply take the chair lift back to the main lodge and exit.

They ride, and ride, and ride. Then the ski lift stops.

As they wait for the lift to start up again, they notice that, both in front and behind, they are the only ones on the lift.

Then the lift lights go out. To their surprise and anger, they watch as the last cars exit the ski resort and then the lights go out in the buildings. Which means the resort won't open again until Friday. This is Sunday!

Shouting themselves hoarse for help brings no one.

They look around, trying to figure out what to do next when a snow cat comes treading up. High above, they holler down to the Ranger inside the Snow cat, but the Ranger (Kane Hodder: HOUSE II, 2001 MANIACS, HATCHET, ROOM 6, HACK!, HATCHET II) can't hear them over the loud sound of the engine.

As the freezing night passes, they find themselves having to urinate in their clothes, it's impossible to balance on the precarious chair lift in any other way. Eventually daylight comes. Eventually the need to defecate arrives.

Dan keeps looking down at the snow pack 50 feet below them, wondering how thick the snow is and how much will cushion his fall. He finally tells his friends that he's going to do it. That even if he breaks his legs at least he can crawl to get help. That's better than freezing to death on the chairlift.

Dan makes the leap and survives it. But without the noise and activity of many humans around, the wild creatures of the forest smell the wounded human. Things do not go well.

Once in a while, someone comes up with an amazingly compact idea for a high intensity, Horror Thriller movie. OPEN WATER was such a film, and there have been others. The fact that Writer and Director Adam Green can pull off such a feat and not only keep it interesting, but harrowing in what is largely a "My Chairlift With Parker" movie, is remarkable. Emma, Kevin, and Shawn all do an excellent job in their roles.

Adam Green has come a long way in a short time from HATCHET. Now he needs distributors who can get him out of the limited release DtV chain.

4 Shriek Girls.

This review copyright 2010 E.C.McMullen Jr.
E.C. McMullen Jr. is a participant in the Amazon Services LLC Associates Program, an affiliate advertising program designed to provide a means for sites to earn advertising fees by advertising and linking to amazon.com.
LOVE THIS SITE?




KEEP IT GOING WHEN YOU BUY MY STUFF!
LOVE THIS SITE?
Support it when you buy my books
E.C. McMullen Jr.
PERPETUAL BULLET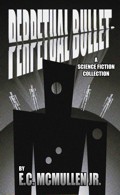 "'Some People' ... may be the standout story in the book."
- John Grant, Infinityplus

WILLOW BLUE


"'Willow Blue' will burrow under your skin and stay there long after you've put the book down."
- Jeffrey Reddick, Creator of
FINAL DESTINATION

IN OTHER BOOKS
E.C. McMullen Jr.'s
short story
CEDO LOOKED LIKE PEOPLE
in the anthology
FEAR THE REAPER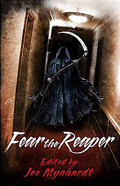 "This Ray Bradbury-esque is one of the most memorable and one of the more original stories I've read in a long time."
- Amazon Review
HORROR 201: The Silver Scream
PAPERBACK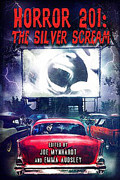 Filmmaker's Guidebook
featuring
RAY BRADBURY,
JOHN CARPENTER,
WES CRAVEN,
TOM HOLLAND,
E.C. McMULLEN Jr.,
GEORGE A. ROMERO,
and many more.
Extensively quoted in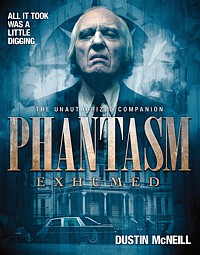 PHANTASM EXHUMED
The Unauthorized Companion

Robert S. Rhine's
SATAN'S 3-RING CIRCUS OF HELL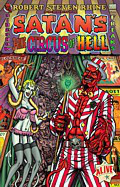 Forward by
GAHAN WILSON &
FEO AMANTE.
Featuring comics by
ALEX PARDEE,
WILLIAM STOUT,
STEVE BISSETTE,
FRANK DIETZ,
JIM SMITH,
FRANK FORTE,
ERIC PIGORS,
MIKE SOSNOWSKI,
OMAHA PEREZ,
DAVID HARTMAN,
STEVEN MANNION,
and more!
Also
IN CINEMA
E.C. McMullen Jr.
HEAD PRODUCTION DESIGNER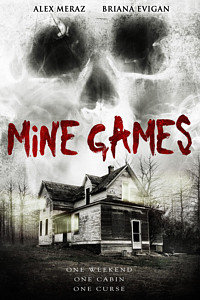 MINE GAMES
(Starring:
JOSEPH CROSS, BRIANA EVIGAN,
ALEX MERAZ)
Dept. head
SPECIAL EFFECTS MAKE-UP
(SFX MUA) and Michael Madsen's stunt double on the movie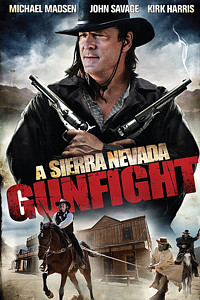 A SIERRA NEVADA GUNFIGHT
(MICHAEL MADSEN & JOHN SAVAGE).

PRODUCTION DESIGNER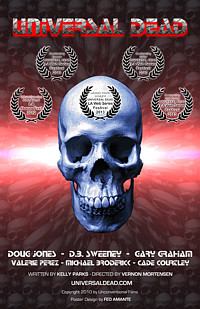 UNIVERSAL DEAD
(DOUG JONES,
D.B. SWEENEY,
GARY GRAHAM)

ART DIRECTOR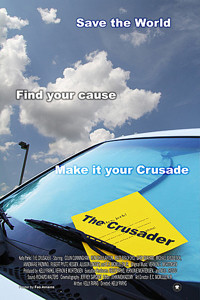 THE CRUSADER
(COLIN CUNNINGHAM,
GARY GRAHAM)