Review by
E.C.McMullen Jr.

RODAN

- 1956
USA Release: AUG! 6, 1957
Toho
Rated: NR
In 1955, with the incredible, unexpected popularity of super hot hit, GOJIRA (1954), Toho decided to go to the extra, almost prohibitive expense of full color film for RODAN. Would it be worth the cost?
On Mt. Aso, in the mining town of Kyushu, Japan, the morning crew comes in to start the day. For reasons known only to them, Goji and Yoshizo fight all of the time. The rest of the miners are aware of it and think it's stupid, but all of them were born in Kyushu. They grew up together, went to school together, fell in love and married their friends, and raised their own families here. They all have steady jobs, working the mine. It's hard work, but there is no place they'd rather be. So when among the varied personalities there are two hot heads who constantly fight and aggravate each other, the rest don't pick sides, but allow the two lunkheads to have it out, unless and until it interferes with work.
On this day, one of the mine shafts suddenly flooded. Almost everybody got out alive except for Goji (spelled Goro in the English subtitles, though I don't know why) and Yoshizo. A rescue party is sent back down where they discover the dead body of Yoshizo floating in the water. Because of a very sharp death blow to the head, the missing Goji is the suspected murderer.
In the early Kaiju movies, they weren't all about giant monsters tearing through miniature model cities. The movies first established the terrible human toll in lives that such monsters exacted. Outside of the coroner's office, the wife of Yoshizo, with her baby on her back, cries out for her husband. She hasn't accepted that he can be truly dead yet and wants to see him. Her friends, fellow wives of the other miners, try to comfort her as she wails. The baby on her back begins crying, its hands waving in agitation. It's truly a wrenching scene and sets the tone for all that comes after. Whoever dies next, they will be leaving behind those who will feel the tremendous loss.
Two miners escort a policeman down to the flooded mineshaft, in the hopes of bringing Goji out of hiding. Instead they meet up with a ferocious fate that is clearly the work of no man. They die screaming in terror.
The police don't know what to think. It has to be murder of a most violent nature. The death cuts are all quite sharp. Is it possible that Goji could have snuck such a sword into the mine?
Mining foreman, Shiesa (spelled Shigeru in English in the movie. Again, I don't know why) goes to comfort Goji's sister Keja (spelled Kiyo in the English subtitles. I still don't know why). Keja (THE MYSTERIANS, THE H-MAN, JOSEI SOS, THE LAST WAR, GORATH) has been having a tough time of it, as the village wives think it is her brother, Goji, who is committing these murders. Shiesa knows Goji better than that. Goji might have been angry enough to kill Yoshizo, but to kill two of his best friends who were with the policeman? No. And Goji was no skilled swordsman, no matter what the police might say.
So what's going on? Cue the Kaiju! A giant monster chooses that moment to enter Keja's house. Looking like a much smaller version of Mothra, this dang varmint is up to no good!
Shiesa (Kenji Sahara: GOJIRA, THE MYSTERIANS, THE H-MAN, MOTHRA, GORATH, MATANGO, ATRAGON, MOTHRA VS. GODZILLA, FRANKENSTEIN VS. BARAGON, WAR OF THE GARGANTUAS, SON OF GODZILLA, DESTROY ALL MONSTERS, GODZILLA'S REVENGE, YOG: MONSTER FROM SPACE, GODZILLA VS. MECHAGODZILLA, TERROR OF MECHAGODZILLA, GODZILLA VS. KING GHIDORAH, GODZILLA VS. MECHAGODZILLA II, GODZILLA: FINAL WARS) saves Keju, then runs outside and sounds the alarm. The cops and miners try to stop it but bullets have no effect and some die trying. They fall back, telling everyone to evacuate the town. The alarm goes up and an entire community of families flee in panic from the only home they've ever known.
A team of police and miners chase the creature up the mountain, the police firing their guns. Believing the creature to be slow, they get too close and the creature surprises them with its lightening fast agility, killing two more men and fleeing rapidly back down the mountain. The coroner looks at two of the bodies and realizes that it is this creature and not Goji that killed the others. Their pistols no match for the creature, the Army guard is called out next and in come heavy weapons battalions. The Army being unfamiliar with the mine, they ask the police to guide them and soon, feeling confident that they now have the means to destroy the creature, they return to the flooded mine for a little payback satisfaction. That and just getting rid of the damn thing so they can all go back home and to their lives.
First they try one heavy caliber machine gun. Nothing. Then the angry and frustrated Shiesa grabs a fully loaded mine train, holding unknown tons of coal, and rides it toward the monster, keeping the runaway train car stable. He jumps off at the last minute and, surrounded by mine tunnel, the creature has no where to go and gets right crushed by the mine train!
Hooray! Now let's take a look at this damn freak!
Holy crap! Look! There's more of them! A shitload of them! We gotta GTFO! The creatures aren't there by accident. They are coming out of eggs. They are hatching out of the walls and this causes a cave in, burying the heroic Shiesa.
More loss of life and the mining town is shrinking.
Meanwhile, in a far off city, scientists are poring over photographs of the creatures and determine that they are living descendants of a primitive giant dragonfly called Meganulon. These creatures are the larvae of a Meganulon. How these larvae, or even the eggs they just hatched from, survived this long, buried under so much coal, is a puzzle to the scientists, and yet: here they are. The scientists think, they conjecture, they hypothesize. While this is wildly unusual, there are things like this in nature. The lotus seed can survive for over one thousand years only to blossom. The lead scientist, Professor KYUichiro Kashiwagi (Akihiko Hirata: GOJIRA, THE MYSTERIANS, THE H-MAN, JOSEI SOS, VARAN THE UNBELIEVABLE, MOTHRA, GORATH, THE MONSTER VARAN, ATRAGON, GHIDRAH: THE THREE-HEADED MONSTER, GODZILLA VS. THE SEA MONSTER, SON OF GODZILLA, ATRAGON II, GODZILLA VS. MECHAGODZILLA, TERROR OF MECHAGODZILLA, SAYÔNARA JÛPETÂ) admits they just don't know.
Then an earthquake hits, right in the area of the mine. Coincidence?
Or, if you are watching the benighted English version, a scientist looks at some photographs and hasn't got a clue about the creatures - they're just monsters. He can't even make an educated guess. But he thinks that studying the varmints might bring great discoveries one day. Using the same scenes, but recut to match the new dialog which doesn't remotely match the Japanese version, the lead scientist, for a guy who hasn't got a clue, comes off rather smug, even vainglorious.
Gee! Where would we be without the brilliance of Hollywood imbeciles?
Back to the Japanese version.
Looking over the destruction brought on by earthquake and volcano, a team of researchers discover Shiesa wandering in the area, as if in a daze. Back at the hospital, Shiesa seems to be suffering from amnesia and neither Keja or the efforts of the scientists can bring him out of it.

Meanwhile, a military jet spots a UFO flying at supersonic speed in Japanese airspace.
The thing loops and twirls in the air at faster than sound. No human pilot could endure such Gravitational forces! What the hell is it? When the military aircraft pilot tries to fly in and get a closer look, he winds up a casualty.
The Japanese government and military is going mad. Ancient insects coming back to life? Mt. Aso, a coal mine mountain, suddenly becomes a volcano? Now a supersonic UFO attacking military aircraft? What in the hell is going on? So many unbelievable, entirely disparate things are happening at once nobody thinks at first, that they may be connected.
*
TRIVIA
Though made by Toho and created by Ishuiro Honda, Rodan started life wholly separate from GODZILLA and was not part of the original mythos.
The Classic Media and Genius Entertainment DVD included the excellent feature length documentary, Bringing Godzilla Down to Size.
Back in the 1980s, hardcore fans would take English subtitled PAL versions of the unHollywood-ized Rodans and Godzillas and convert them to the U.S. Standard NTSC. Then they sold them at fan conventions for a song, or certainly no more than it would cost to buy the real movie. This is what the fans did for each other when the movie industry betrayed their audience and themselves.
In the Internet age, you can go to file sharing sites like Bit Torrent and Pirate Bay where non-fan assholes post downloads of code-cracked movies loaded with malware, phishing and trojan code. People like that make atheists like me wish there really was a hell.
Soon the UFO is being seen all over Asia. Different governments report it and they handle the sighting in different ways. In Phillipines, martial law is inexplicably declared to a frightened populace. Passenger jets that accidentally venture too close are being knocked out of the skies; cattle and horses go missing.
A couple vacationing high in the mountains and taking pictures of each other, get a close up look at the UFO and take their last photo ever.
Their bodies and their camera are discovered and with it, the film inside. Now the scientists know what the UFO is, and it is not a machine. As much as they hate to admit it, the creature distinctly resembles a Pteranodon: One much larger, and obviously far faster, than any found in the fossil record. With this knowledge the pieces come together, as the insect larvae are from the same period.
Because this Pteranodon is much larger than previous Pteranodon's in the fossil record, this new species is called a Rodan. It's not the name of an individual monster, but of the species. When pressed by reporters and the government as to why this creature would hatch now, the lead scientist has no answers.
It might be because of the two atomic bombs dropped on Japan as well as those tested world-wide, but that's only conjecture. He tells his assembled audience that truthfully, he has no idea. Within the movie's logic, the answer appears to be more mundane, which makes the astounding (giant supersonic prehistoric monsters in our time) a bit more believable.
The earth is a dynamic place. Always was, likely always will be. Mount Aso, at this moment in time, is heating up. The mine floods were a hint of the movement going on under the earth. The ancient insect eggs hatching after millions of years of burial, were a demonstration of the heat rising within. Finally, Mount Aso erupts. And when it does, all of its ancient buried secrets now come forth.

The fact that the Rodans are bullet proof also makes a kind of sense, as our weapons are only as powerful as the reason we make them. Pistols are only meant to be strong enough to kill relatively soft people (many types of 22 caliber bullets, fired from many types of 22 caliber guns, cannot penetrate adult leg and arm bones. Sometimes not even skulls). Jet fighter guns are only strong enough to penetrate the light skins of other jet aircraft. Certain heavy duty, non-supersonic jets are equipped to penetrate tank armor, but again, they are specifically built to satisfy that need. All of our weapons are designed to defeat known enemies with known weaknesses, not unknown ones.

So as you'd expect, Rodan tears the world a new one and insurance companies go out of business.

Director Ishiro Honda took RODAN every bit as seriously as GOJIRA. While Rodan isn't as powerful as Godzilla, it's the monster's vulnerability that make them seem more likely than a creature like Godzilla, who appears even more powerful than the earth itself.
Writer Ken Kuronuma (VARAN THE UNBELIEVABLE) and Screenwriters Takeo Murata (GOJIRA, GODZILLA RAIDS AGAIN) and Takeshi Kimura (THE MYSTERIANS, THE H-MAN, THE HUMAN VAPOR, GORATH, MATANGO: ATTACK OF THE MUSHROOM PEOPLE, FRANKENSTIEN VS. BARAGON, WAR OF THE GARGANTUAS, KING KONG ESCAPES, DESTROY ALL MONSTERS, GODZILLA VS. HEDORAH, GODZILLA VS. MEGALON), did their very best to root the preposterous firmly within the realm of an otherwise very real world.
The volcanic and aerial effects, even on a large screen television, are amazing. The interception of Rodan and the jet craft are revealed as witnessed by people on the ground. The special effect of flight trails between jet and creature are stunningly realistic and the intercuts between the two are seamless. This was over 40 years before believable cgi, people!
Those special effects by Eiji Tsuburaya (GOJIRA, GODZILLA RAIDS AGAIN, THE MYSTERIANS, THE H-MAN, VARAN THE UNBELIEVABLE, BATTLE IN OUTERSPACE, THE HUMAN VAPOR, MOTHRA, GORATH, MATANGO, ATRAGON, MOTHRA VS. GODZILLA, DAGORA: SPACE MONSTER, GHIDRAH: THREE-HEADED MONSTER), combined with Isamu Ashida's amazing cinematography, makes a powerhouse of a movie.
While the U.S. Market spent decades offering only the Hollywoodized shit versions of movies like GODZILLA and RODAN, genre fans found the original copies in black-market tapes at various fan conventions. When Region locked DVDs became became the industry norm, Region free DVD players from great companies like Phillips and JVC found their market. And you KNOW who you are, my people!
Eventually companies like Toho and Classic Media caught on and started offering the fans what they waited too long to see. Unfortunately, they didn't offer much in the way of DVD extras and, for those untold millions of fans world-wide playing region free DVDs (or region DVDs on code-cracked players – yes it can be done and your player might be eligible), there wasn't much point to buying a legitimate region-coded retail version.
Still, I give Toho (who makes money whether you buy their movies in America or Australia) and the U.S. DVD companies, Classic Media and Genius Entertainment, major respect and my hard earned dollar for slogging through all of the legalities and trying to do the right thing. Presenting these movies with clean picture and sound in their original edits, the way their creators originally intended, was a long time coming, long overdue, and I'm glad they did it.
And if you are into kaiju like me, I'm glad for you too. RODAN is a magnificent example of kaiju monster movie making at its best and set a high bar of quality for such films that has been rarely matched. For its full bodied tale of an unbelieving world and a fragile humanity at the mercy of the awesome might of natural force, I give this influential film all 5 Shriek Girls.
RODAN ROCKS!

This review copyright 2010 E.C.McMullen Jr.
E.C. McMullen Jr. is a participant in the Amazon Services LLC Associates Program, an affiliate advertising program designed to provide a means for sites to earn advertising fees by advertising and linking to amazon.com.
BUY BOOKS FROM
E.C. McMullen Jr.
WILLOW BLUE


"'Willow Blue' will burrow under your skin and stay there long after you've put the book down."
- Jeffrey Reddick, Creator of
FINAL DESTINATION

PERPETUAL BULLET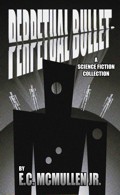 "'Some People' ... may be the standout story in the book."
- John Grant, Infinityplus

IN OTHER BOOKS
E.C. McMullen Jr.'s
short story
CEDO LOOKED LIKE PEOPLE
in the anthology
FEAR THE REAPER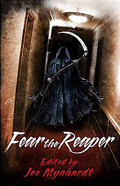 "This Ray Bradbury-esque is one of the most memorable and one of the more original stories I've read in a long time."
- Amazon Review
HORROR 201: The Silver Scream
PAPERBACK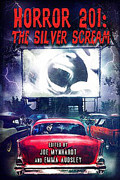 A tome of interviews with
RAY BRADBURY,
JOHN CARPENTER,
WES CRAVEN,
TOM HOLLAND,
E.C. McMULLEN Jr.,
ED NAHA,
GEORGE A. ROMERO, and many more.
Extensively quoted in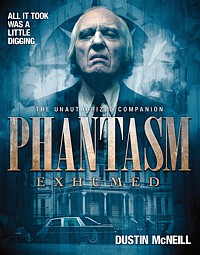 PHANTASM EXHUMED
The Unauthorized Companion

Robert S. Rhine's
SATAN'S 3-RING CIRCUS OF HELL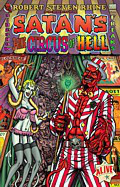 Forward by
GAHAN WILSON,
FEO AMANTE.
Featuring comics by
WILLIAM STOUT,
HILARY BARTA,
STEVE BISSETTE,
SPAIN RODRIGUEZ,
FRANK DIETZ,
JIM SMITH,
TONE RODRIGUEZ,
FRANK FORTE,
ERIC PIGORS,
ALEX PARDEE,
MIKE SOSNOWSKI,
OMAHA PEREZ,
DAVID HARTMAN,
D.W. FRYDENDALL,
SHANNON WHEELER,
VINCENT WALLER,
JACOB HAIR,
NENAD GUCUNJA,
STEVEN MANNION,
NORMAN CABRERA,
and more!
ALSO
IN CINEMA
E.C. McMullen Jr.
Head Production Designer on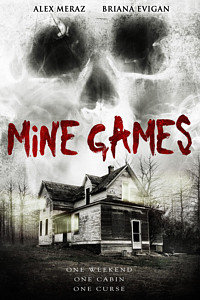 MINE GAMES
(Starring:
Alex Meraz, Briana Evigan)
Dept. head for
Special Effects Make-up
(SFX MUA) and Michael Madsen's stunt double on the movie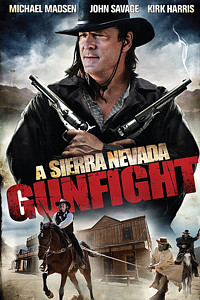 A SIERRA NEVADA GUNFIGHT
(Starring:
Michael Madsen and John Savage).

Production Designer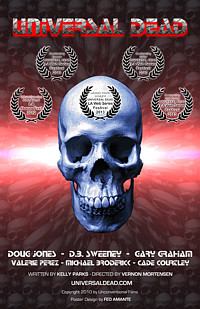 UNIVERSAL DEAD
(Starring:
Doug Jones, D.B. Sweeny, Gary Graham)

Art Director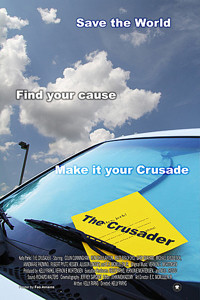 THE CRUSADER
(Starring Colin Cunningham, Gary Graham)