Review by
E.C.McMullen Jr.

SHOULD YOU?


TIP JAR




THE BONE COLLECTOR

- 1999
Universal Pictures / Columbia Pictures
Rated: Australia, Ireland, New Zealand: M / Finland: K-16 / France: -12 / Germany, Netherlands: 16 / Hong Kong: IIB / Norway: 18 / Portugal: M/16 / Singapore: PG / Brazil: 14 / UK: 15 / USA: R
Thrillers like this so often rely on cliché characters. Why go to the trouble of working your brain over the creation and depth of a character when you can just use a standard cookie-cutter-formula-personality that the audience can snap into? Sitting in the theater, watching THE BONE COLLECTOR, I kept waiting for the false drama of characterization, the explosive personalities, the overwrought emotions ("You're a loose cannon, McDonagle!"). It never happened, and after about fifteen minutes into the movie, I was able to immerse myself in this intriguing story.
Screenwriter Jeremy Iacone, working off of the novel by Jeffery Deaver (A MAIDEN'S GRAVE) has a sure hand in balancing the thrill of the chase with the dry interest of forensic work. But he brings more to THE BONE COLLECTOR than that. Instead of the typical sandwich of Thriller ill-fitted to Mystery and slopped over with unbelievable action fantasies, Iacone wrote a whole living breathing world into this tale of New York City. For all the Thriller movies made in and about NY, it is amazing that it is so very rarely portrayed as a real place. Writers and Directors of Thrillers that use New York City as a backdrop - especially ones who hail from there - are more likely to make the city take on mythic, if cartoonish proportions than anything of actual breathing substance. In creating this powerful Thriller, Iacone fully fleshed out all of the characters and avoided the kinds of plot holes that you so often see in movies like this.
Thanks for bringing a good story to life must go to Australian Director Phillip Noyce who, among his best films brought us DEAD CALM. Noyce, together with Cinematographer Dean Semler (MAD MAX II: The Road Warrior, RAZORBACK, MAD MAX III: Beyond Thunderdome, DEAD CALM) created a whole new look for New York, devoid of the usual fare that we have seen too often through the eyes of NY and LA Directors. Whereas U.S. Directors paint NYC as a dismal dying husk of a former glory, Noyce and Semler give us a New York City that is as alive and vibrant as the people who inhabit it. Together with Iacone's screenplay, the citizens of this city aren't cruel and ugly to each other, but a caring, burly populace where the hotdog man knows you by name and a strange and frightened street kid tries to help a cop instead of kill one. In creating such an atmosphere, real or imagined to the actual New York, the threat of a psychopathic serial killer is all the more tragic.
So many Thrillers like THE BONE COLLECTOR try to hand us one psychopath in a city of millions of mean spirited citizens and murderous nutcases. This leaves the audience without anyone to care about and why should they? But in THE BONE COLLECTOR we care about the many characters that come together to solve a harrowing puzzle as well as the victims of the killer, which makes their fictional lives all the more valuable to us, and gives this film its strength.
Denzel Washington (FALLEN) plays Lincoln Rhyme, a forensic specialist and writer who becomes paralyzed in a meaningless accident while on a case. Now it is 4 years later and Lincoln is dying. Married to his job, he has no immediate family. His only companions are Thelma (Queen Latifah: SPHERE, BRINGING OUT THE DEAD) his physical therapist, and Dr. Barry, his doctor and friend. Lincoln's condition causes random seizures which one day, any one of them, will render him a "vegetable". Not wishing to go out in such a manner, he has secured Barry's promise to end his life. He has only a week to live. The following Sunday he will be dead.
Angelina Jolie (TOMB RAIDER) plays Amelia Donaghy. A young cop who feels nothing in her life except the job itself. Having no direction, she requests and gets a transfer off the beat to do desk work with Juvenile Offenders. It is her last day on the street when Officer Donaghy comes across the work of THE BONE COLLECTOR.
In the four years Lincoln has been bedridden, the station has been taken over by Capt. Howard Cheney (Michael Rooker: HENRY: Portrait Of A Serial Killer, THE DARK HALF, THE TRIGGER EFFECT), a barely contained high-strung incompetent. Cheney is ineffectual and he knows it. He has gained his position through apple polishing and politics, rather than any real talent for the job. Now at the top, he is paranoid about his ability to stay there and sees enemies to his authority at every turn. Many of his own men do not trust his bumbling ways and Cheney has used his position as Captain to fill the forensic department with people that cannot outsmart him. Now there is a serial killer in his precinct and it is the remaining old guard, led by Detective Pauli Sellitto (Ed O'Neill: CRUISING), not Cheney himself, who approach Lincoln Rhyme as the true forensics expert, to solve the crime.
Thanks to Officer Donaghy's professional method of handling the first crime scene, Lincoln naturally wants her, instead of the yes men attached to Cheney, to act as his doppleganger on the scene. Moving into the areas of the crimes attached only by microphone, she must be his eyes, ears, nose and sometimes even hands; she must be the one to touch the gruesome mementos THE BONE COLLECTOR leaves behind as clues. And the murderer Does leave clues: He or she is playing a forensic game of Catch Me If You Can with the police.
As a Movie Thriller, I cannot say much more without revealing ruinous spoilers that you would want to discover for yourself. What I will say is that as more clues are discovered, the game gets weirder, the stakes get bigger, and the true identity of the murderer comes closer and closer to home. Forgotten enemies and buried pasts will both come to light before Rhymes and Donaghy can stop THE BONE COLLECTOR.
I give this most satisfying movie 5 Shriek Girls.

This review copyright 2008 E.C.McMullen Jr.
LOVE THIS SITE?
Support it when you buy my books
E.C. McMullen Jr.
PERPETUAL BULLET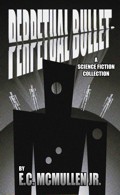 "'Some People' ... may be the standout story in the book."
- John Grant, Infinityplus

WILLOW BLUE


"'Willow Blue' will burrow under your skin and stay there long after you've put the book down."
- Jeffrey Reddick, Creator of
FINAL DESTINATION

IN OTHER BOOKS
E.C. McMullen Jr.'s
short story
CEDO LOOKED LIKE PEOPLE
in the anthology
FEAR THE REAPER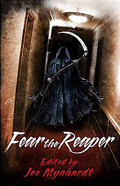 "This Ray Bradbury-esque is one of the most memorable and one of the more original stories I've read in a long time."
- Amazon Review
HORROR 201: The Silver Scream
PAPERBACK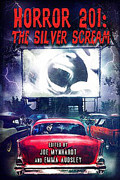 Filmmaker's Guidebook
featuring
RAY BRADBURY,
JOHN CARPENTER,
WES CRAVEN,
TOM HOLLAND,
E.C. McMULLEN Jr.,
GEORGE A. ROMERO,
and many more.
Extensively quoted in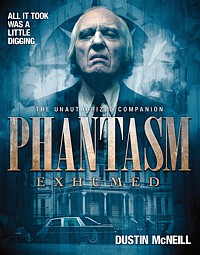 PHANTASM EXHUMED
The Unauthorized Companion

Robert S. Rhine's
SATAN'S 3-RING CIRCUS OF HELL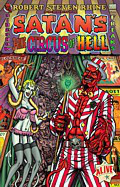 Forward by
GAHAN WILSON &
FEO AMANTE.
Featuring comics by
ALEX PARDEE,
WILLIAM STOUT,
STEVE BISSETTE,
FRANK DIETZ,
JIM SMITH,
FRANK FORTE,
ERIC PIGORS,
MIKE SOSNOWSKI,
OMAHA PEREZ,
DAVID HARTMAN,
STEVEN MANNION,
and more!
Also
IN CINEMA
E.C. McMullen Jr.
HEAD PRODUCTION DESIGNER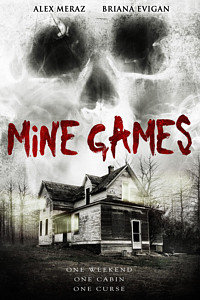 MINE GAMES
(Starring:
JOSEPH CROSS, BRIANA EVIGAN,
ALEX MERAZ)
Dept. head
SPECIAL EFFECTS MAKE-UP
(SFX MUA) and Michael Madsen's stunt double on the movie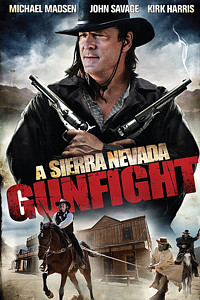 A SIERRA NEVADA GUNFIGHT
(MICHAEL MADSEN & JOHN SAVAGE).

PRODUCTION DESIGNER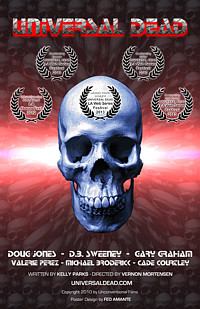 UNIVERSAL DEAD
(DOUG JONES,
D.B. SWEENEY,
GARY GRAHAM)

ART DIRECTOR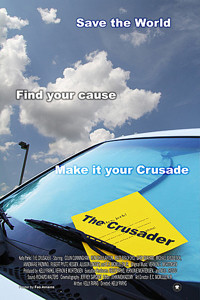 THE CRUSADER
(COLIN CUNNINGHAM,
GARY GRAHAM)