Review by
Terrence Kelsey

ALL THE COLORS OF THE DARK

aka

They're Coming To Get You

aka

Tutti i colori del buio

- 1972
USA Release: AUG! 13, 1976
Lea Cinematografica, National Cinematografica, C.C. Astro
Rated: West Germany: 18 / USA: R
Giallo (pronounced real fast as jee-all-lo) means "Yellow" in Italian - which was the color of the old pulp novels that this film genre (like its American older cousin, the "film noir") were derived from, except with extra doses of sex, violence and naked or scantiliy-clad women in peril (usually from an unseen killer in black with the most outrageous of psychological motivations) - a visually stylish precursor to the American "slasher" film.
Mario Bava is considered to be the cinematic Godfather (or King) of the giallo, with Dario Argento - the reigning Prince.
But these two seminal figures weren't the only Italian filmmakers to dabble in this lurid, mystery horror genre.
Sergio Martino (TORSO, SLAVE OF THE CANNIBAL GOD) left his auteur stamp with his few entries, such as 1972's ALL THE COLORS OF THE DARK, starring the charismatic French-born Sicilian beauty Edwige Fenech (THE CASE OF THE BLOODY IRIS, STRIP NUDE FOR YOUR KILLER) as Jane Harrison.
The film also stars genre regulars: George Hilton (IL DOLCE CORPO DI DEBORAH), as Edwige's suspicious love interest, Richard Steele and Isaac Rassimov (aka Ivan Rassimov: PLANET OF THE VAMPIRES, THE LAST SURVIVOR, SHOCK), as Mark cogan, the scary villain with haunting, cracked blue contact lenses. The triumvirate of Fenech, Hilton & Rassimov also appears in Martino's superior film, THE STRANGE VICE OF MRS. WARDH (1970).
Co-wrote by genre scribe Ernesto Gastadli (L'AMANTE DEL VAMPIRO, WEREWOLF OF THE GIRLS DORMITORY, THE WHIP AND THE BODY), ALL THE COLORS OF THE DARK deals with a psychologically-troubled woman named Jane, whom has reoccurring nightmares of her mother being stabbed to death within a surrealist dreamscape that visually recalls Salvador Dali meets theater minimalist Bertolt Brecht. In the meantime, Jane, not having any success with psycho-therapy to curb her nightmares and visions of the scary man (Rassimov), follows her beautiful - but strange - neighbor, Mary (Marina Malfatti: SEVEN BLOOD-STAINED ORCHIDS, BLOOD FEAST) to a Black Mass. For an all too brief spell, this encounter helps curb Jane's paranoia that she's finally able to have sex again with her paramour (Hilton). But not for long. Soon people around her are murdered. And the scary man turns out to be all too real.
The film is very effective at portraying suspense and tension. The cinematography of both Miguel Fernández Mila and Giancarlo Ferrando is very fluid while showcasing Martino's signature camera moves and angles (and not show-off-y in the Dario Argento/Brian DePalma way - though I'm a fan of those two directors for their virtuoso visual histrionics).
TRIVIA
Now for the GRATUITOUS J & B shots (and their appearance in this giallo film - go get your drink on):
56 min., 19 sec.
56 min., 36 sec.
1 hr., 07min., 17 sec.
I also loved the nod in one particular tension-filled scene to Mario Bava's BLOOD AND BLACK LACE (1964) with the blinking primary-colored gel light (green this time, instead of Bava-esque red).
The British locales present a unique look: like the subway/train station with its curvature tube walls; or the classic spiral staircase shots (which I am a sucker for); and I believe Martino uses the same Bishop's Park setting that Gregory Peck's Robert Thorn has in his final meeting with the sick priest in Richard Donner's THE OMEN (1976).
As usual with all giallo films - you get the pre-requisite J & B liquor product placement shots (makes me wonder if the company largely funded all of these Italian thrillers). Trust me, every major giallo film has more than one shot of J & B prominently placed for us to see.
Overall, ALL THE COLORS OF THE DARK is a head-trippy, surreal and unique giallo flick (given its occult theme, not normally explored within the genre) that unfortunately is a little slow at times (something that is normally associated with the genre). The movie lacks much of the intrigue and plot twists that Martino displays in his better films: THE STRANGE VICE OF MRS. WARDH and THE CASE OF THE SCORPION'S TAIL (1971).
Still, I enjoyed the film very much. And Edwige Fenech (as usual) absolutely radiates on-screen.
3 Shriek Girls

This review copyright 2009 E.C.McMullen Jr.
E.C. McMullen Jr. is a participant in the Amazon Services LLC Associates Program, an affiliate advertising program designed to provide a means for sites to earn advertising fees by advertising and linking to amazon.com.
LOVE THIS SITE?
Support it when you buy from
E.C. McMullen Jr.
WILLOW BLUE


"'Willow Blue' will burrow under your skin and stay there long after you've put the book down."
- Jeffrey Reddick, Creator of
FINAL DESTINATION

PERPETUAL BULLET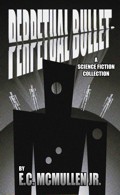 "'Some People' ... may be the standout story in the book."
- John Grant, Infinityplus

IN OTHER BOOKS
E.C. McMullen Jr.'s
short story
CEDO LOOKED LIKE PEOPLE
in the anthology
FEAR THE REAPER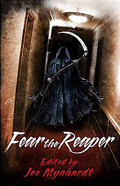 "This Ray Bradbury-esque is one of the most memorable and one of the more original stories I've read in a long time."
- Amazon Review
HORROR 201: The Silver Scream
PAPERBACK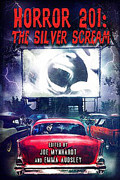 Filmmaker's Guidebook
featuring
RAY BRADBURY,
JOHN CARPENTER,
WES CRAVEN,
TOM HOLLAND,
E.C. McMULLEN Jr.,
ED NAHA,
GEORGE A. ROMERO,
and many more.
Extensively quoted in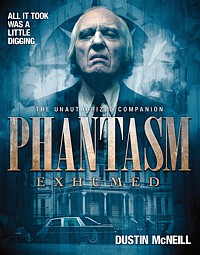 PHANTASM EXHUMED
The Unauthorized Companion
ALSO
IN CINEMA
E.C. McMullen Jr.
HEAD PRODUCTION DESIGNER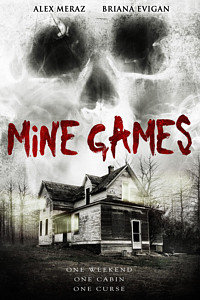 MINE GAMES
(Starring:
JOSEPH CROSS, ALEX MERAZ, BRIANA EVIGAN)
Dept. head
SPECIAL EFFECTS MAKE-UP
(SFX MUA) and Michael Madsen's stunt double on the movie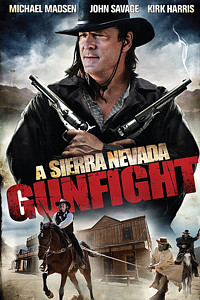 A SIERRA NEVADA GUNFIGHT
(Starring:
MICHAEL MADSEN and JOHN SAVAGE).