ANTHONY GIANGREGORIO EXPOSED

UPDATE: LINK

Anyone can start a worthless flame war online and it happens hundreds of times a day, every day. But this issue is different due to the authors involved, their shared experiences with a specific publisher, and the track record we're seeing. As I have no direct experience in this matter, this page is an aggregate of blogs and news from established writers and those who have had direct experience.



BACK STORY


I first read about this from "Friends" on Facebook.

What got my attention was not that this story was coming off a single disgruntled writer, but that two distinct writers, seemingly independent of each other, were writing about having the same problems stemming from the same publisher of the same anthology that was just released. Worse than the corrections of these author's work actually being incorrect, the corrections weren't consistent (

the title of one story changed from the index to the actual page where the story began and both contained poor spelling or grammar

).

Newbie authors often start out in magazines and anthologies with short stories. And as is often the case, those magazines and anthologies pay little or nothing at all. For a writer it's part of paying your dues: no different than the fledgling stand-up comics at some club's Open Mike Night or the musicians at a Jam Night.

Low tier publishing company, Undead Press (

formerly Open Casket Press formerly Living Dead Press: A long history of complaints over shoddy business practices appear to have shut the previous "companies" down

) and its creator, Anthony Giangregorio, has a long history of grumbles from various writers in the past, as well as outright theft from no less than THE George R. Romero. This latest issue may be the death knell for his latest, but probably not his last, incarnation.

It began with this Monday morning blog by writer,

Alyn Day

,


Suffering in Silence
A few months back, I wrote a two part short zombie-esque story entitled "Rejuvenation/Rejuvenated". I liked the story from the moment I got the idea. I thought it would be cool to show what the scenario looked like from multiple perspectives without retelling the same thing. I finished the story and began looking for a market for it.

I had previously placed a different short story of mine, Finishing Last, with Open Casket Press in an anthology called Women Of The Living Dead. I hadn't gotten galleys or been allowed to review my work before it went to print, but I didn't think much of it. After all, I was (and am) still pretty new to the publishing world, what did I know?

Continued at

AlynDayoftheDead

.

The same day, this blog came out from another writer, Mandy DeGeit, who was published in the same anthology.

When publishing goes wrong…Starring Undead Press
You all know I've been ranting about my first ever publication coming out for the last little while… "She makes me smile" was picked up by Undead Press (Anthony Giangregorio) to be published in their anthology called Cavalcade of Terror and the book was released May 1st 2012.

I waited… and waited… I was SO excited to see my story and name in print.

One of my friends even went as far as to pay 40$ to Expresspost me a copy of Cavalcade, I waited around two days for the delivery. (Apparently I'm dealing with a buzzer issue here at the house.)

It finally came in and believe me, I didn't waste any time ripping into the package…

FLIP, FLIP, FLIP… Find the Table of Contents.
Scan down…

…and my heart sank.

Continued at

MandyDeGeit

.

Now, with these latest blogs by well-known authors Lincoln Crisler (THIS MEANS WAR!, CORRUPTS ABSOLUTELY), and feoamante.com alumni, Brian Keene (NO REST FOR THE WICKED, THE RISING, GHOUL, DARK HOLLOW, GHOST WALK, CASTAWAYS), this story is going viral.

Undead Press: They'll Add Shit to Your Story.


At least two authors of my acquaintance have spoken up this week about a publisher, Undead Press, and an editor, Anthony Giangregorio, who accepted their stories for anthologies and published them after making major changes—to include changing the name of the story (

a move of debatable immorality, to be sure

), and adding in a touch of RAPE (

much less debatable!

) in another — without any consultation with the authors. The authors didn't even know the damage was done until after the books went to print because they didn't receive galley proofs—not even electronic ones.

Continued at

LincolnCrisler

.

The Ballad of Anthony Giangregorio


Several years ago, Anthony Giangregorio wrote and self-published (

via his Undead Press imprint

) several novels set in the world of George Romero's Dawn of the Dead. These were novels featuring the same trademarked cast of characters, without the permission of George Romero or the other rights-holders. And it stopped qualifying as fan fiction the moment Giangregorio sold them via Amazon and other retail outlets.

Continued at

BrianKeene

.

Whether this issue dies in the writing community or grows remains to be seen, but I'll keep you posted with updates.

UPDATES

Brent Abell has new news on Anthony Giangregorio aka Tony G. and Undead Press.

Words of Warning: Undead Press Returns From the Grave
This evening while at my son's baseball game, I received an e-mail from Tony G. at Undead Press. The e-mail asked if the story I submitted and pulled from Cavalcade of Terror was still available. He was wanting it for a new horror anthology. I politely declined and I left it at that, trying to be courteous and professional.

But…this means lessons were not learned before in regards to the aftermath of the Mandy DeGeit incident.

Continued at BrentAbell.



Author Richard Salter tells of his experiences with Anthony Giangregorio.


Why World's Collider Quit Open Casket Press
So it's all over the internet, there isn't much need to be diplomatic any more. I don't go out of my way to badmouth anyone, but in this case I think it's important that everyone who has had negative dealings with a certain publisher needs to speak out. The more of us come out of the closet on this, the less new writers will fall into the same trap.

I'm talking of course about Open Casket Press, one-time publishers-to-be of World's Collider. This small press is a one-man show, run by Anthony Giangregorio.

Continued at RichardSalter.

Anthony Giangregorio—beware, for real!
Remember the other day, when new writer Mandy DeGeit found her story substantially rewritten, with errors introduced, by a small press editor/publisher Anthony Giangregorio, who proceeded to act very unprofessionally when DeGeit complained about the added bestiality and outrageous introduced copy errors (e.g., the story is now called "She Make's Me Smile")?

Continued at Nick Mamatas.

Publisher Of Anthology Screws Over Writer: A Cautionary Tale
Today's cautionary tale about the publishing industry comes by way of writer Mandy DeGeit. She was thrilled when her short story, She makes me smile, was accepted for an anthology, Calvacade of Terror.

But that elation turned to dismay when she found out the publisher, Undead Press, made major changes to the story without running them by her.

Continued at LitReactor.

WARNING! Beware UnDead Press and Anthony Giangregorio!
People more eloquent than I have already blogged about this, but I want to do what I can to get the word out. PLEASE share this information.

Writers (especially horror genre writers):

Beware UnDead Press and editor Anthony Giangregorio. This press -- one of Tony G's many presses (to my knowledge, he also owns Living Dead Press and Open Casket Press) -- is a scam. Author Mandy DeGeit has blogged about what happened to her, and no less a personage than Neil Gaiman himself has been tweeting the news.

Here's the short version:

Continued at ZombieBible.
BUY BOOKS FROM
E.C. McMullen Jr.
WILLOW BLUE


"'Willow Blue' will burrow under your skin and stay there long after you've put the book down."
- Jeffrey Reddick, Creator of
FINAL DESTINATION

PERPETUAL BULLET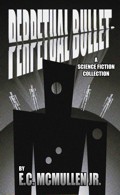 "'Some People' ... may be the standout story in the book."
- John Grant, Infinityplus

IN OTHER BOOKS
E.C. McMullen Jr.'s
short story
CEDO LOOKED LIKE PEOPLE
in the anthology
FEAR THE REAPER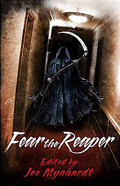 "This Ray Bradbury-esque is one of the most memorable and one of the more original stories I've read in a long time."
- Amazon Review
HORROR 201: The Silver Scream
PAPERBACK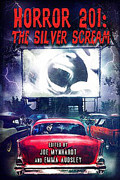 A tome of interviews with
RAY BRADBURY,
JOHN CARPENTER,
WES CRAVEN,
TOM HOLLAND,
E.C. McMULLEN Jr.,
ED NAHA,
GEORGE A. ROMERO, and many more.
Extensively quoted in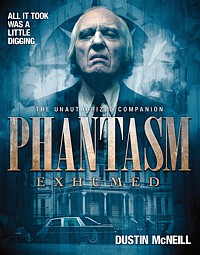 PHANTASM EXHUMED
The Unauthorized Companion

Robert S. Rhine's
SATAN'S 3-RING CIRCUS OF HELL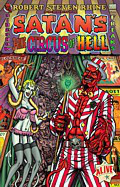 Forward by
GAHAN WILSON,
FEO AMANTE.
Featuring comics by
WILLIAM STOUT,
HILARY BARTA,
STEVE BISSETTE,
SPAIN RODRIGUEZ,
FRANK DIETZ,
JIM SMITH,
TONE RODRIGUEZ,
FRANK FORTE,
ERIC PIGORS,
ALEX PARDEE,
MIKE SOSNOWSKI,
OMAHA PEREZ,
DAVID HARTMAN,
D.W. FRYDENDALL,
SHANNON WHEELER,
VINCENT WALLER,
JACOB HAIR,
NENAD GUCUNJA,
STEVEN MANNION,
NORMAN CABRERA,
and more!
ALSO
IN CINEMA
E.C. McMullen Jr.
HEAD PRODUCTION DESIGNER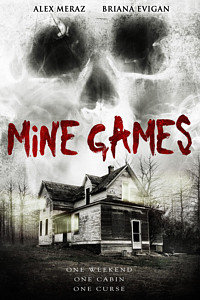 MINE GAMES
(Starring:
JOSEPH CROSS, ALEX MERAZ, BRIANA EVIGAN)
Dept. head
SPECIAL EFFECTS MAKE-UP
(SFX MUA) and Michael Madsen's stunt double on the movie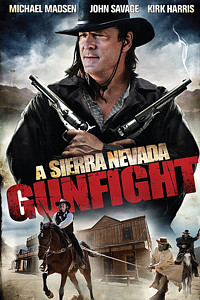 A SIERRA NEVADA GUNFIGHT
(Starring:
MICHAEL MADSEN and JOHN SAVAGE).

PRODUCTION DESIGNER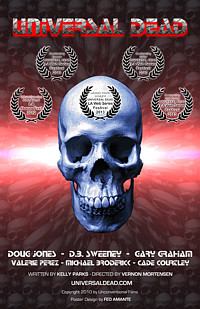 UNIVERSAL DEAD
(Starring:
DOUG JONES, D.B. SWEENEY, GARY GRAHAM)

ART DIRECTOR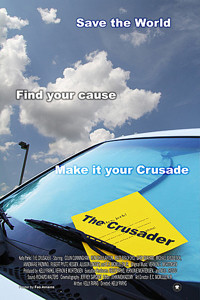 THE CRUSADER
(Starring COLIN CUNNINGHAM, GARY GRAHAM)