FEO NEWS FOR WINTER 2006:
- FEBRUARY -
The detritus of old Horror/Thriller history can be found here.
These are archived news items, many of them outside of this website, so overtime the links may not work.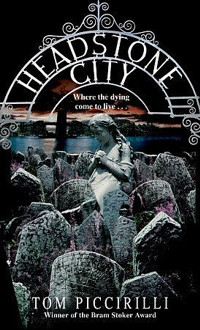 EROTIC BUCK BANGIN'
From Tom Piccirilli
HEADSTONE CITY, my third novel out from Bantam, hits the streets today, February 28th. It should either be on shelves now or it shortly will be as soon as they whip their minimum wage-earning peons into carrying copies out of the stockroom and sticking them on the shelves. Folks have reported that the book is showing up in a lot of stores in the SF/F section.
My tale "Tortures of That Inward" is now available in DAMNED NATION, edited by Robert N. Lee and David T. Wilbanks. Other contributors include Gerard Houarner, Poppy Z. Brite, Weston Ochse, William F. Nolan, and Bev Vincent. A beautiful paperback produced by Hellbound Books, go scarf a copy!
My story "Mileage", originally published in DOWN & DIRTY 2, has been reprinted in Maxim Jakubowski's MAMMOTH BOOK OF BEST NEW EROTICA alongside Alison Tyler, Thomas S. Roche, O'Neil De Noux, Claude Lalumiere, and M. Christian. A lot of bang for your buck!
THE MERRY XXXMAS BOOK OF EROTICA edited by Alison Tyler is now out featuring my tale "Spider Monkey Loves Rudolph." And yes, you heard that right. You feel yourself getting hot already, don't you?
CORPSE BLOSSOMS, edited by RJ & Julia Sevin, is a gorgeous anthology filled with incredible fiction by Ramsey Campbell, Bentley Little, Gary A. Braunbeck, Steve Rasnick Tem, Kealan Patrick Burke and many others. I'm very proud that my tale "An Average Insanity, A Common Agony" made the cut for this terrific antho.
APEX DIGEST #4 features a reprint of one of my few Science Fiction stories "The Serpent Was More Subtle." The quality of the magazine is outstanding, and there's lots of great fiction by Bryan Smith, J.A. Konrath, and Bryn Sparks.
"Husks and Formless Ruins" is due out in the next issue of THE BRUTARIAN. Not only will it appear side by side with a story by the great T.M. Wright, but Terry is also doing the illustrations for both our tales.
But wait! There's more! At TomPiccirilli.com.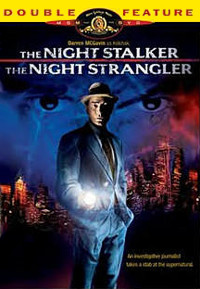 RIP'N FOR McGAVIN
Darren McGavin is known to many as the grumpy Pop in A Christmas Story, but he was also known to loads of Horror Thriller fans as the one and only Carl Kolchak, the Night Stalker aka a reporter.
The original THE NIGHT STALKER and THE NIGHT STRANGLER were two made for television shows, written by Richard Matheson and created by Jefferey Rice Grant. Time has shown that no one else is able to nail the part of the mouthy, flawed, and downtrodden reporter who bravely faced his fears even while he asked himself why.
Kolchak could never figure out what it was that drove him forward into the creepiest, deadliest stories, and his long suffering boss, Tony Vicenzo (Simon Oakland), couldn't explain why he didn't fire Kolchak once and for all.
But we, the audience knew. In THE NIGHT STALKER, Kolchak ran across a hidden, powerful truth. Once that happened, he could never look at his world the same way again. With the instincts of reporters from long ago - an era unrecognizable today, Kolchak couldn't turn his back on the truth. The facts and hidden secrets were more important to him than life itself, though he'd probably be the last to admit it.
So Carl was compelled to pursue the story. And his boss Tony, despite all of his misgivings and the ulcer he felt Kolchak was giving him, having discovered the truth through his once ace reporter, felt compelled to print it. They both knew they were torpedoing their careers. They both faced the new breed of reporters and editors in their office and among their collegues who looked down at them for actually insisting to pursue a story rather than have it spoon fed to them or reporting fluff.
Both the original movies as well the as television series is now available on DVD. It's odd to see so many desks in a newsroom and not a single computer, but the primitive tech actually works in the show's favor. The age of the show, like many Horror stories of the past or future, allows the audience to think "It couldn't happen now."
Check out these shows and see actor Darren McGavin at his best.
---
HAPPY HORROR THRILLER BIRTHDAYS TO -


Starting in 1993, this birthday boy started directing his career toward Horror and Thrillers, with a little science fiction thrown in. Happy Birthday to
Actor

Adam Baldwin

(PREDATOR 2, DEAD BOLT, COLD SWEAT, BITTER HARVEST, TREACHEROUS, SAWBONES [TV], SHADOW-0PS, GARGANTUA [TV], THE VISITOR [TV], MEN IN BLACK: THE SERIES [TV], THE X-FILES [TV], INDISCREET [TV], GACY, EVIL EYES, FIREFLY [TV], ANGEL [TV], THE INSIDE [TV], SERENITY, THE THIRST, and more) is 44.


And on Sunday


Actor

Barbara Niven

(

FATAL ENCOUNTER, HIRED TO KILL, PSYCHO COP RETURNS, ILLEGAL ENTRY: FORMULA FOR FEAR, THE SISTER-IN-LAW, HUMANOIDS FROM THE DEEP [1996 TV], I MARRIED A MONSTER [TV], ALONE WITH A STRANGER, SERIAL KILLING 101, THE DRONE VIRUS and more

) is 53.




Feo Amante

FAMOUS FEOS


I'm the superstar of Feos, according to search engines anyway. But there are other famous Feos out there from composers to bands and even events!

For example, the Festivals and Events Ontario (FEO for short) is held in Canada every year, starting on my birthday no less - February 23, and going on through Feb. 25. If you live in Canada, you could even become a Feo Member! Hell, you could even win the FEO Award!
How cool would THAT be?
Check out FEO.
---
LEN & MICK KEEPING BUSY
From Len Maynard & Mick Sims
Leisure (Dorchester Publishing USA) have brought forward the publication date of our first horror novel. SHELTER will now be published in July 2006. The mass market paperback will be available in all good bookshops and online.
"Ancient evil reaches into our modern world. The tense battle between good and evil becomes a thrilling race not only to save lives locally, but also threatens to endanger the whole of the human world."
For a taste of Maynard & Sims Horror, check out their short story BEWARE THE BECKONING STRANGER.
---
HAPPY HORROR THRILLER BIRTHDAYS TO -
Writer / Publisher / Editor and Feoamante.com alumni, Monica J. O'Rourke (SUFFER THE FLESH, DECADENCE volumes 1 & 2) is 40 today.
Actor Billy Zane (CRITTERS, DEAD CALM, DEMON KNIGHT, CLAIM, DARK HARVEST, SILENT WARNINGS, VLAD, SILVER CITY, THREE, MEM-O-RE, BLOODRAYNE, KURTLAR VADISI-IRAK, and more) is also 40.
HAPPY HORROR THRILLER BIRTHDAYS TO -


The creator of this site (

me you boob

)! Today is my freaking birthday!
Writer/webmaster E.C.McMullen Jr. (

Creator of FEO AMANTE'S HORROR HOME PAGE, Stories in BIKER, DECADENCE 1, RANDOM ACTS OF WEIRDNESS, DECADENCE 2, and more

) is 45.
Writer/Director Michael B. Druxman (

THE DOORWAY, BATTLEQUEEN 2020, RAPTOR, DEMONSLAYER

) is 65.
And since nobody else born on this day leads their career in the fields of Horror, Thriller, Mystery, or Suspense, here is a list of porn actors who share my birthday!
Actor Angel Cassidy (

FLUFFY CUMSALOT: PORN STAR [documentary] and way more!

) is 26.
Actor Carmen White (

PIRATE FETISH MACHINE: SEX IN A FRAME and way more!

) is 27.
Actor Charli (

BACKSEAT BANGERS and way more!

) is 32.
Actor Malitia (

INTERRACIAL TEA BAGGERS and way more!

) is 33.
Actor Eva Fever (

GOTHI'X and way more!

) is 34.
MYSTERY BLOB EATS L.A.
Yeah, and what Horror site doesn't live for headlines like that? Even more to the point, the story is true! So go read all about it for yourself
Go to DailyNews.com.
---
QUICK BITES
Thanx to Shane Ryan Staley
Feoamante.com alumni, Wrath James White (THE TERATOLOGIST w/Ed Lee), has a new novel of hardcore horror coming out from Delirium books. In HIS PAIN, 19 year old Jason suffers from a rare disease where every sensory input, from the moment of his birth, brings searing physical pain. After nearly 20 years, a spiritual healer comes along and turns his agony into ecstasy. Now Jason wants to share what he has learned.For more info, check out Delirium Books/HisPain.
Horror writer Gord Rollo steps up next in the Delirium pantheon with JIGSAW. What would you do for two million dollars? Would you give your right arm? A homeless man named Michael Fox is about to find out. A billionaire wants to give Mike two million for his right arm. Why does the billionaire want his arm, and what is he going to do with it? Well, that's where the horror really begins...
For more info check out Delirium Books/Jigsaw.
FAMOUS FEOS


Hello and welcome to my website! You may not know me from squat, so I'll introduce myself. I'm the El Presidente of Feos - at least according to Internet search engines. I know, I know, you might be saying, "The Hell?" but really, when it comes to people or things named Feo, I'm the shit! Here is another Feo that didn't quite make it to the shit level, but you should still give a shit all the same. At least that's my opinion, and opinions are like - but I digress. Today's Famous Feo is Feo-Gasy. Feo-Gasy is a band led by legendary artist, Rakoto Frah.

If you've never heard Madagascar music, check out Feo-Gasy!
---
UNFAIR RACIAL CLICHE ALERT
I know, I know, it's all my imagination. I don't know what I'm talking about and a list of other complaints about the Unfair Racial Cliche Alert. And yet, it still grows.
Spike Lee weighed in on the issue this weekend, seven years after I've been running the URCA.
Spike Lee Attacks All White Hollywood.
While we're on the subject, Here is a link you may want to check out. This is a brand new website dedicated to all things Horror and more.
---
THE CRICHTON CRISES!
More information - and of course, I DO mean information and not TeeVee Nooz, on Global Warming. Science Fiction Thriller writer, Michael Crichton (THE ANDROMEDA STRAIN, THE 13TH WARRIOR, SPHERE), who is also a Ph.D and a Professor in his own right, has a new lecture up at his website on Global Warming. He demonstrates how the very same people who are thumping the tub over "man-made" global warming and all the dire consequences and actions we must take right this minute, to stop it, are the very SAME people who, back in the 1970s, were thumping over the earth's impending "Man-Made Ice Age" and how we needed to commit ourselves to the EXACT SAME actions, to stop that.Michael fully fleshes out his lecture with loads of links and references to science, history, and research, not opinion.

Check out FEAR, COMPLEXITY, & ENVIRONMENTAL MANAGEMENT IN THE 21st CENTURY.

If you are afraid to read what Michael Crichton has to say, (perhaps you've been told to ignore Crichton because he's evil or what-not) that's okay. There are hundreds of non-scientists who have smeared Michael simply because he IS a scientist (and of course, scientists are evil; they are responsible for all of our environmental problems; GMOs, vaccines, and make monsters in their labs at night). One of the most vocal of Crichton's detractors is ...

Continued at Crichton's Crises
---
HORROR CHANNEL REVIEWS SATAN'S 3-RING CIRCUS OF HELL
From D.W. Bostaph Jr.
"Author Robert Steven Rhine is a sick man. He is the guy your mother may not have liked for you to hang around or the dude your wife wishes you would stop inviting over. His brain is bubbling with a series of gore-geous grand guignol gags that just sizzle on the hot coals of comic book hell. His latest anthology, Satan's 3-Ring Circus of Hell, shows that he has serious issues and torrents of torrid tales to tell."
Continued at The Horror Channel
---
NEW YORK CITY COMIC-CON AND MUSEUM EXHIBIT UPDATE
From Spawn.com
Next week is a busy one for Todd and the McFarlane Toys staffers. We'll be in the Big Apple for Comic-Con and for "Todd McFarlane: A Retrospective" at the Museum of Comic and Cartoon Art (MoCCA).
If you're going to the Con and are hoping to meet Todd, here is his planned schedule:
Continued at Spawn.com/news.
---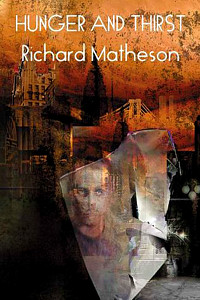 HAPPY HORROR THRILLER BIRTHDAY TO -
Television shows are a mixed bag when it comes to Horror, Thriller, Mystery, and Suspense. THere are those writers who have made them fascinating, intriguing, interesting, and entertaining. But there is only one writer who made television consistently SCARY! Happy Birthday to
Writer

Richard Matheson

(Novels: THE INCREDIBLE SHRINKING MAN, I AM LEGEND, HELL HOUSE, A STIR OF ECHOES, NIGHTMARE AT 20000 FEET, HUNGER AND THIRST. TV Screenwriter: THE TWILIGHT ZONE, THRILLER, THE ALFRED HITCHCOCK HOUR, JOURNEY TO THE UNKNOWN, DUEL, THE NIGHT STALKER, THE NIGHT STRANGLER, TRILOGY OF TERROR. Movies: HOUSE OF USHER, PIT AND THE PENDULUM, BURN WITCH BURN!, THE RAVEN, THE COMEDY OF TERRORS, THE LAST MAN ON EARTH, DIE! DIE! MY DARLING!, THE OMEGA MAN, THE DEVIL RIDES OUT, DEAD OF NIGHT and way, way more) is 79.


And on Sunday -


For the last 10 years, today's birthday boy has made more Thrillers than any other movie. True, they were mostly crime thrillers, but they were still damn good thrillers! Happy Birthday to
Actor

Benicio Del Toro

(LICENCE TO KILL, CHINA MOON, THE USUAL SUSPECTS, THE FAN, SNATCH., THE WAY OF THE GUN, TRAFFIC, THE HUNTED, SIN CITY and more) who is 39.
The Captain of the dark ship of Heavy Metal, BLACK SABBATH. Some of the crew struck out on their own, others were left behind, but only one man stayed at the wheel.
Musician

Tony Iommi

(

BLACK SABBATH, MASTER OF REALITY, PARANOID, SABBATH BLOODY SABBATH, SABOTAGE, WE SOLD OUR SOULS FOR ROCK & ROLL, and way more

) is 58.


And on Saturday -


Nobody makes more direct to $5.99 DVDs than today's birthday girl. Happy Birthday to
Actor

Julie Strain

(CARNAL CRIMES, MIRROR IMAGES, WITCHCRAFT IV, EVIL LIVES, THE UNAMEABLE II, PSYCHO COP RETURNS, LOVE BITES, SORCERESS II, GUNS OF EL CHUPACABRA, HEAVY METAL 2000, THE BARE WENCH PROJECT [all], BATTLE QUEEN 2020, 13 EROTIC GHOSTS, ZOMBIEGEDDON, DELTA DELTA DIE!, BLOOD GNOME) is 44.
Those so inclined remember him for his comedies and musicals, but you can't look at today's birthday boy's career and not see his majority of Horror Thriller movies.
So Happy Birthday to
Actor

John Travolta

(THE DEVIL'S RAIN, CARRIE, BLOW OUT, BROKEN ARROW, FACE/OFF, MAD CITY, THE GENERAL'S DAUGHTER, BATTLEFIELD EARTH, SWORDFISH, DOMESTIC DISTURBANCE, BASIC, and more) is 52.
BLIND IN THE BUNKER
From Joe Monks
(FeoNote: You think you've got problems with your career? Try being a comic artist while you are going blind! Hey? Hey! Try being a film director even though you are blind!)
Miami, FL: Writer/director Joseph M. Monks has announced that the teaser trailer for his film, THE BUNKER, is live on both his sightunseenpictures.com site as well as at cpihomevideo.com/ flowers2.htm, a week after shooting was completed on the wraparound sequence in Los Angeles. Monks, who recently completed three weeks shooting on location in Miami, New Jersey and L.A., also shared his plans to premiere the film in June to coincide with the FANGORIA Weekend of Horrors in Burbank, CA with radio shock jocks Opie & Anthony live on their XM satellite radio program Friday morning.
"We (Monks and Flowers on the Razorwire creator Hart D. Fisher) did the L.A. Fango show last year and had a blast, and have been planning to return, so it makes sense to premiere the film in L.A. the same weekend as the convention," said Monks. "We're still in negotiations with the theatre, but those negotiations are in the final stage and everything looks good for a Sunday night premiere."
THE BUNKER, Monks' story about a Congressman's daughter who is kidnapped by a sadistic serial killer at the onset of the politician's bid for reelection, is being edited by Crime Pays, Fisher's L.A.-based post-production house. With all but a few pick-ups in the can and the original score and soundtrack largely settled, Monks expects to have the film completed by the end of April, well in advance of the targeted screen date. In addition, Monks is planning to four-wall the film, the first by a blind director, in Miami and New York City later this year.
"We have a lot of Miami ties," explains Monks, "and since adopting it as my home city, I'm the local boy, so we can't possibly ignore doing it here. This is where most of our principal team is based, where some of our actors are based, and where I am, so the goal is to have a date set to screen it sometime in August, after my appearance at the San Diego Comic Con in July."
And the Big Apple? Monks, who lived in New York until 1999, is hoping for a showing sometime in between. "There are a few theatres in New York we've contacted who are interested. After L.A. we expect it to be a matter of my schedule and picking a theatre, that's it. I travel a lot this year and that is probably going to be the biggest obstacle, my schedule."
THE BUNKER, the second Flowers on the Razorwire film effort written by Monks and marking his directorial debut, features original music by Los Angeles recording artists Tuscaurora, Cock Diesel, Canadian punk rock band Plastic Bastard & The Tattooed Millionaires, who shot a music video on the film set directed by Fisher exclusively for the film which features both movie footage and performance clips. THE BUNKER is scheduled to be released on DVD to coincide with the theatrical premiere. If all goes well, additional cities may be added, including Chicago and Tampa, among others being considered.
To view the trailer, please visit:
---
IRON MAIDEN HITS THE BIG SCREEN
From Caustic
On February 21, 2006, the iconic Iron Maiden is going where few bands have ever gone before-to the big screen. Partnering with D&E Entertainment, the band will be bringing its new DVD "Death on the Road" to select theatres across the nation with bonus features like two exclusive live performances from the Reading Festival - "Where Eagles Dare" and "Phantom of the Opera" - that can only be seen at this one-time special engagement.
Continued at CausticTruths.com.
---
HAPPY HORROR THRILLER BIRTHDAYS TO -


When it comes to rabid devoted cult followings, you don't get more cultified than the master of nightmarish cinema,
Writer/Director

Don Coscarelli

(PHANTASM [all], BEASTMASTER [television series], BUBBA HO-TEP) is 52.
This guy must love Horror Thrillers because it's all he ever does!
Actor

Dominic Purcell

(SILENT PREDATORS [TV], MISSION IMPOSSIBLE II, INVINCIBLE, BEASTMASTER [TV series], EQUILIBRIUM, JOHN DOE [TV series], VISITORS, BLADE: TRINITY) is 36.
BATMAN'S HOLY TERROR
From Hilary Goldstein
More news from Wondercon 2006. Frank Miller (THE DARK KNIGHT RETURNS, RONIN, SIN CITY) announced that he is returning to his tales of the Dark Knight.
Miller proudly announced the title of his next Batman book, which he will write, draw and ink. Holy Terror, Batman! is no joke. And Miller doesn't hold back on the true purpose of the book, calling it "a piece of propoganda," where 'Batman kicks al Qaeda's ass."
The reason for this work, Miller said, was "an explosion from my gut reaction of what's happening now." He can't stand entertainers who lack the moxie of their '40s counterparts who stood up to Hitler. Holy Terror is "a reminder to people who seem to have forgotten who we're up against."
Read the full story at IGN.
---
RUNNING BLOODY SCARED
Yeah, its a cops and robbers movie, but its also a thriller and promises to be a pretty gory one, in the Quentin Tarantino vein. Yeah, well, we'll see about that! While yer waiting for the flick, you may want to check out the online trailers as well as a pdf of the upcoming graphic novel.
Check out Running Scared.
---
IN YOUR FACE, AMERICA!
For reasons that I don't pretend to understand, last night on many PBS stations, BBC America ran 30 plus minutes of silence. The image during that entire time was one of the Abu Ghraib prison photos with the naked men in a pile and the two, now punished soldiers, standing over them giving a thumbs up. Is it possible that, wincing from the latest scandal of British soldiers abusing prisoners in Iraq, that BBC wanted to give a real long, "Oh yeah? Well you did it too!" statement? Was it a message?
Or is it merely a mistake? Did something happen to the satellite feed, rendering a default image of the Abu Ghraib photo until things could be fixed? "Bloody 'ell! We've got some bleeding prob' with the feed! Nigel, pop an Abu Ghraib image up there until we can fix this."
Or something else entirely? I dunno. I was flipping through the channels and, at around 7:35 or so, I saw this image up there in silence. At first, I thought it was going to change. Seconds passed, minutes passed, and it didn't. All kinds of things ran through my mind. Someone somewhere in PBSville was trying to make a statement, who knows? It stayed up there until 10pm central, 8pm Pacific.
---
HAPPY HORROR THRILLER BIRTHDAYS TO -


Writer / Director

Eric Red

(THE HITCHER, NEAR DARK, COHEN AND TATE, BLUE STEEL, BODY PARTS, BAD MOON, UNDERTOW) is 44.




Feo Amante

WHILE YER WASTING YOUR TIME


There are just too damn many websites on the Internet and not near enough lifetime to see them all. No doubt, someone, somewhere in the world, is only now discovering ALL YOUR BASE and laughing their ass off. So I'd like to provide two links to former porn actor, David Wong.

No, I'm not directing you toward porn, David doesn't have porn on his site - yet! What David seems to have the knack for, is creating the kind of viral marketing that marketeers drool for. My bud and feoamante.com contributor, Kelly Parks, sent me a new link to David's website and, as I'd not been there in a while (David only updates his website whenever he damn well feels like it and doesn't seem to care), I checked things out. In addition to all the old stuff, he's got some new stuff that should appeal to you all. Check out the following classic,

As well as the relatively new

Pointless Waste Of Time.com: Horror
---
HAPPY HORROR THRILLER BIRTHDAY TO -


For 15 years and counting he's been bringing us a fresh Halloween special every year! That's more holiday specials than even Charles Schulz! Happy Birthday to
Writer/Cartoonist

Matt Groening

(

SIMPSON'S HALLOWEEN SPECIAL [TV]. Comics: SIMPSON'S TREEHOUSE OF HORROR. Video Games: BART vs. THE SPACE MUTANTS, BART'S NIGHTMARE

) is 52.
FOR VALENTINE'S DAY


In the world of male supermodels, Gabriel Aubrey is top choice hunk. In the world of beautiful actresses, Halle Berry is one fine piece. And y'all don't have either of them as they are mad about each other. So this Valentine's Day, eat yer freakin' hearts out!
---

Feo Amante
FAMOUS FEOS
I'm the number one world's most famous (according to search engines) Feo! Now here is another one. Imagine a band. Now imagine that band being just a duo. But now imagine those two people living hundreds of miles away from each other: one in California, the other in Colorado. See how freaking cool the Internet is for everyday folks? But these two guys aren't just any folks, they've got CDs at amazon.com! The name of the band is Rey Feo. Check them out.
Yes, you can check them out now.
I'll wait.
---
QUICK BITES
Horror writer and Bram Stoker winner, Michael Laimo, tells us that his books, ATMOSPHERE and DEEP IN THE DARKNESS are back in print and back on store shelves. For those of you who missed all the hullaballoo the first time around, now's your chance to getcherself some classic Laimo balloo.
Bryan Singer (APT PUPIL, THE X-MEN) wants to be a Horror director. Looking at his body of work, that's hardly a surprise. Bryan made the announcement at Wondercon this weekend in San Francisco.
For the full story, check out SciFi.com.
---
HAPPY HORROR THRILLER BIRTHDAYS TO -


Today's birthday girl shy's away from movies these days. But her past career has its share of some of the most memorable Horror, Thriller, Mystery, and Suspense. Happy birthday to a personal favorite,
Actor

Meg Tilly

(PSYCHO II, ONE DARK NIGHT, IMPULSE, AGNES OF GOD, MASQUERADE, CARMILLA, BODY SNATCHERS) is 46.
RIP'N FOR PETER BENCHLEY
Peter died at his home this weekend. Peter was known for writing novels about giant monsters from the deep, and making it work. When Steven Spielberg made the movie JAWS, based on Benchley's novel of the same name, it had the lasting impact of making thousands of people so scared that they never went into the ocean again. My Dad, in fact, is one of them. The downshot was that Peter's novel and the movie also birthed a rash of shark hunters by the hundreds. Worried about his unintentional complicity in such a thing, Peter, in addition to writing, also became an environmentalist and conservationist. His other monster bestsellers include THE DEEP and CREATURE.
Go to his very brief Home Page.
Go to his 2002 interview with National Geographic.
A 1999 Chat with Time Magazine.
A farewell at MonstersAndCritics.com.
---
QUICK BITE


Interview with newbie Horror Director, Scott Goldberg (

THE DAY THEY CAME BACK

) at Insideous Reflections.com.
---
FINAL DESTINATION 3 FINALLY HERE
From Paul Perales
Back when the first FINAL DESTINATION came out, I gave it all five Shriek Girls (our highest rating) and called it a classic. Today in the USA, FINAL DESTINATION 3 hits the nationwide theaters.
Will it be as good as FINAL DESTINATION?
Will it be at least more original than FINAL DESTINATION 2?
Who the hell knows? The only way to find out for sure is to watch the movie or - if you trust my opinion - read my Monday review (later today). In the meantime, through New Line Cinema, CreativeCrew.com has sent us "extra" clips! Check out these extra FINAL DESTINATION 3 featurettes you won't see at the theaters.
Go to our FINAL DESTINATION 3 Clips page.
---
HAPPY HORROR THRILLER BIRTHDAYS TO -


She had her heyday in the 1960s and 70s, but even now, this birthday girl peaks her head out of retirement from time to time and racks up another Horror Thriller movie. Happy Birthday to
Actor

Carol Lynley

(BUNNY LAKE IS MISSING, THE SHUTTERED ROOM, THE NIGHT STALKER, BEWARE! THE BLOB, THE POSEIDON ADVENTURE, THE CAT AND THE CANARY, DARK TOWER, BLACKOUT, HOWLING IV: THE FREAKS, SPIRITS and much more) is 64.

And on Sunday -
Normally this actress would never have her birthday celebrated here since only about 8 of her over 38 films have been in our genre. And yet it is those very films she is most remembered for by filmgoers. So Happy Birthday
Actor

Christina Ricci

(THE ADDAMS FAMILY, ADDAMS FAMILY VALUES, CASPER, BASTARD OUT OF CAROLINA, SLEEPY HOLLOW, BLESS THE CHILD, MIRANDA, THE GATHERING, CURSED) is 26.
This birthday greeting goes out to cult Horror movie anti-hero,
Actor

Michael Ironside

(STONE COLD DEAD, DOUBLE NEGATIVE, SCANNERS, VISITING HOURS, AMERICAN NIGHTMARE, THE SURROGATE, THE FALCON AND THE SNOWMAN, HELLO MARY LOU: PROM NIGHT II, WATCHERS, TOTAL RECALL, THE VAGRANT, KILLER IMAGE, NIGHT TRAP, STARSHIP TROOPERS, THE OMEGA CODE, HEAVY METAL 2000, MINDSTORM, THE SHAFT, CHILDREN OF THE CORN: REVELATION, DEEP WATER, and way way more) is 55.


And on Saturday -


"The stupidest song I ever heard!" is how Elvis Presley described it. But there's no question that every Horror fan knows at least the chorus to THE MONSTER MASH. Happy Birthday to
Songwriter/Musician/Actor

Bobby 'Boris' Pickett

(

Song: THE MONSTER MASH. Films: STRANGE INVADERS, SISTER SISTER, FRANKENSTEIN GENERAL HOSPITAL, LOBSTER MAN FROM MARS, MONSTER MASH: THE MOVIE, BOOGIE WITH THE UNDEAD

) who is 65.
HAPPY HORROR THRILLER BIRTHDAY TO -
Few writers can claim membership in both Cyberpunk and Splatterpunk movements (granted they were both short lived and really not movements so much as marketing schemes). All the same, today's birthday boy is still busy at it and still mentoring the new wave of writers. So Happy Birthday to
Writer/Musician John Shirley (DEMONS, CRAWLERS, AND THE ANGEL WITH TELEVISION EYES, DOOM, DARKNESS DIVIDED, Music: Blue Oyster Cult, Film: THE CROW, TWISTS OF TERROR [TV]) who is 53.



R.S. Rhine




IT'S RHINE TIME


Horror writer, Robert Steven Rhine, was interviewed on

RottingFleshRadio.com

. Starting Friday, Feb. 10, 2006, and lasting for one week, you can hear a podcast of the interview in all its gory glory. Robert S. Rhine is the mad writer behind such books as SATAN'S 3-RING CIRCUS OF HELL and MY BRAIN ESCAPES ME, as well as last year's World Horror Convention short story winner for his entry, Propeller Boy.

And speaking of podcasts, check out the mischief and mayhem Rhine got up to on GeekRawk at MusicPlusTV.

At Haunt-X, both Saturday and Sunday, February 18th and 19th (from 10:00 a.m. to 5:00 p.m.) at the LAX Airport Hilton in Los Angeles, California. Girls and Corpses Publisher and Deaditor-in-Chief, R.S. Rhine, will be available in the dealers room along with co-hort and corpse wrangler Kevin Klemm of The Ed Gein Collection. Come and buy Girls and Corpses T-shirts, comic books, skull bowls and candles and complete corpses for the kiddies. You can even buy the very corpses used on the shoots for G&C Magazine! Other scheduled guests include Reggie Bannister (PHANTASM), Tom Savini (DAWN OF THE DEAD, FROM DUSK TIL DAWN), Bill Moseley (HOUSE OF 1000 CORPSES, THE DEVIL'S REJECTS), Michael Berryman (DEADLY BLESSING, THE DEVIL'S REJECTS), Ashley Lawrence (HELLRAISER), Scott Reininger (DAWN OF THE DEAD), Horror artist, Eric Pigors (ToxicToons), Horror writer Hilber H. Graf, and more. For more info, go to HauntX.com.
---
TWILIGHT TALES FOR FEBRUARY
From Viki
Hey, Gang! Do you plan to be in Chicago, Illinois, USA this month? then you may want to know about the following! There's some really incredible things coming up in the next few weeks! You won't want to miss them! We're also hoping to be able to post our upcoming events calendar for the year soon, too, as well as our new writers' development seminars schedule.
Feb. 13th
Stoker award winner John Everson debuts his newest book, "Failure," this coming Monday night. Following his reading, we'll feature a condensed open mic, allowing 5 minutes for poetry and 10 minutes for fiction so that we can get as many people up to the mic as feasible.
Feb. 20th
RED LIGHT NIGHT!! One of the most popular events of the year! Arrive early to find a good seat, because the room gets filled fast. This year's fast and loose theme is "By the Dawn's Early Light: A Night of Politically Inspired Porn." Power is an aphrodisiac, and nowhere is that more apparent than in the political arena. Red Light Night 2006 examines how various "uprisings" have shaped world governments, be it from King Henry's many wives to the Clarence Thomas Supreme Court hearings. Featuring the work of Rick R. Reed, Martin Mundt, Roger Dale Trexler, Bill Breedlove, and more...
Leave your inhibitions at the door!
Feb. 21st (in Aurora)
Are you stuck in the suburbs? Then you can catch John Everson reading from "Failure" at Savannah's Restaurant at the Fox Valley Mall in Aurora on Tuesday, Feb. 21s starting at 7:00 PM. His reading is
followed by an open mic, so bring your work to share.
Feb. 27th
MARDI GRAS NIGHT! Come help us celebrate all things New Orleans with a night toasting the city that shall rise again. King cake, raffle prizes, and excellent fiction only enhance readings by Tina Jens, Jody Lynn Nye, and more...
March 6th
The March open mic! All writers welcome! Sign up at the door. 20 minutes for fiction, 10 minutes for poetry. Time limits are strictly enforced.
Also, make sure you check out our web site at TwilightTales.com for the newest fiction, non-fiction, and podcasts available. More exciting announcements to come...




Feo Amante

THE CARTOON WAR


As the hue and cry by insane radical Muslims continues to escalate, some Arab newspapers have responded by publishing their most virulent anti-jewish cartoons they can find.

Note that they are not publishing cartoons to insult the Danes who started it all. Rather, Islam, once the most advanced culture on earth, has sunk to such depths that their low intelligence has only one trick, and so they go with what they know. And you can't isolate it as only "radical Islam" when nearly ALL of the newspapers in ALL of the Islamic countries are doing this.

Continued at The Cartoon War.




Feo Amante

HAPPY HORROR THRILLER BIRTHDAYS TO -


After a spate of largely stupid teen comedies in the 1980's, today's birthday boy got serious and edged his career into edgy Horror, Thriller, and Mystery. Happy birthday to
Actor

James Spader

(JACK'S BACK, BAD INFLUENCE, STORYVILLE, DREAM LOVER, WOLF, CRASH, DRIFTWOOD, SUPERNOVA, THE WATCHER, SLOW BURN, ALIEN HUNTER, SHADOW OF FEAR) is 46.
Actor

Miguel Ferrer

(ROBOCOP, DEEPSTAR SIX, REVENGE, THE GUARDIAN, TWIN PEAKS: FIRE WALK WITH ME, THE HARVEST, Stephen King's: THE STAND [TV], Stephen King's: THE SHINING [1997 - TV], Stephen King's: THE NIGHT FLIER, WHERE'S MARLOWE?, THE MANCHURIAN CANDIDATE [2004]) is 50.




Feo Amante

FAMOUS FEOS


Whoa! Space Lord Mother Feo! Yes I said it: I'm the most popular freaking Feo on the Internet, according to search engines. But that may not be saying much; how many people even search the word, "Feo"? Well, there are over 2,000,000 pages that mention Feo in some capacity or other, and here is one of them: New York City artist, Michael De Feo. He's so popular that some folks even get tattoos of his art! Some of those tats are on tits! But this is no tit for tat.

Check out Michael De Feo.
---
QUICK BITES
Film maker and writer, Scott Goldberg, dropped us a note to let us know the following:
DeadPit.com has posted their most recent show, February 3rd, 2006 where they talk to Scott Goldberg about THE DAY THEY CAME BACK, horror films of today, remakes, independent horror and horror films - as well as horror film reviews, and horror movie talk!
AND
I got yer hardluck story right here, pal! Publisher, Dave Zeltserman, wrote in to tell us that they have a preview of their upcoming issue of HardLuckStories. Mystery Thriller writer, Adrian McKinty's THE ONLY EASY DAY WAS YESTERDAY is up for your enjoyment. This issue is edited by former feoamante.com reviewer, Harry Shannon.
ALSO
ALIEN vs PREDATOR, FIGURES
From Nomad
The Grid Alien…most fearsome creature of the swamp. Now watch as I stick my thumb up it's cloacka! Yup...bad jokes and bad spelling...two staples of Action-figure.com! At the risk of using yet another corny line, this McFarlane piece is no joke. Some sculptors went crazy on this piece!
Continued at Action-Figure.com.
&
Shocker Toys Can't Wait! Nomad writes in to tell us about the Heavy Metal Monster band, GWAR. Check it out at Action-Figure.com
PLUS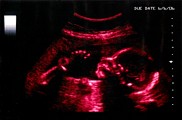 20th Century Fox: THE OMEN [2006]
IT'S GOING TO BE ONE HELL OF A DAY
On June 6, 2006, 20th Century Fox will release a remake of the 1970s hit that scared a lot of people and disgusted Harlan Ellison. Will the remake correct the problems that so many critics felt was wrong with the original? Who knows? Audiences didn't care what critics thought then, making THE OMEN such a hit that it spawned two sequels, each worse than the one before. THE OMEN remains in gestation for now, but you can see the website and trailer today.
THE OMEN Website.
THE OMEN Trailer.
WASSMOR
RIP'N FOR GRANDPA MUNSTER
Grandpa Munster, aka Al Lewis, died Saturday at the age of 94. The old buzzard, one of my favorite people, lived to a ripe old age and stayed as cantankerous and big-hearted as his Grandpa character on The Munsters.
Al Lewis was one of the great ones.
Read the story at FoxNews.
Read the great tributes at pscelebrities.com.
More tributes at imdb.com.
---
HAPPY HORROR THRILLER BIRTHDAYS TO-
Actor Gayle Hunnicutt (EYE OF THE CAT, MARLOWE, FRAGMENT OF FEAR, RUNNING SCARED [1972], VOICES, SCORPIO, THE LEGEND OF HELL HOUSE, K IS FOR KILLING, SHADOWMAN, THE SPIRAL STAIRCASE, L' HOMMES SANS VISAGE [TV], FANTOMAS [TV], TARGET, DREAMLOVER) is 63. Gayle shares a February birthday with her THE LEGEND OF HELL HOUSE alumni, Pamela Franklin.
And on Sunday
Without him, there'd be no ALIEN. His work was the best thing in SPECIES and the only thing that has kept that franchise alive. Because of him, all Horror movie creatures have lips that move, complete bodies. Just as he was inspired by H. P. Lovecraft, so this artist has inspired thousands of writers, musicians, artists, and movie going generations with his fantastic art. Hail and Happy birthday to
Artist H. R. Giger (Books: NECRONOMICON, NECRONOMICON II, BIOMECHANICS, SPECIES DESIGN, FILM DESIGN, THE MYSTERY OF SAN GOTTARDO. Film: ALIEN [all], POLTERGIEST II, TEITO TAISEN, SPECIES [all], KILLER KONDOM, ALIEN VS PREDATOR) is 66.
And on Saturday
The man who brought Zombies to the fore of monsters like Dracula and Frankenstien (and without Universal's humongo budgets!). Happy Birthday to
Writer/Director George A. Romero (NIGHT OF THE LIVING DEAD, THE CRAZIES, SEASON OF THE WITCH, MARTIN, DAWN OF THE DEAD, CREEPSHOW, DAY OF THE DEAD, MONKEY SHINES, THE DARK HALF, BRUISER, LAND OF THE DEAD) is 66.
HAPPY HORROR THRILLER BIRTHDAYS TO -
The evil little bastard of Horror movies himself,
Actor Warwick Davis (LEPRECHAUN [all], HARRY POTTER [all], SKINNED DEEP) is 36.
She hasn't made a movie since 1976, but she left quite the Horror Thriller career behind her all the same.
Actor Pamela Franklin (THE INNOCENTS, OUR MOTHER'S HOUSE, AND SOON THE DARKNESS, THE WITCHING, THE LEGEND OF HELL HOUSE, SATAN'S SCHOOL FOR GIRLS, SCREAMER, WON'T WRITE HOME MOM I'M DEAD, THE FOOD OF THE GODS) is 56.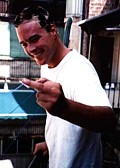 JASON SEARS

RIP'N FOR JASON SEARS




From

BlackMetal.com

and

Feo Amante


Former RKL (RICH KIDS ON LSD) vocalist Jason Sears passed away on Tuesday (

Jan. 31

) in Tijuana, Mexico while receiving treatment at an alternative detox clinic that primarily serves U.S. citizens struggling with drug addictions, according to the San Diego Union-Tribune. He was 38 years old.

The cause of death was pulmonary thrombosis, according to an autopsy report. State authorities weren't planning on filing charges because Jason Sears appeared to have died of natural causes due to other health problems, a spokesman with the State Attorney General's Office said, according to the San Diego Union-Tribune.

Sears was one of several U.S. patients at a Tijuana clinic, according to a city police report. The clinic - which is operated through a U.S.-based group - occupies a two-story house in a quiet Tijuana neighborhood near the beach. It has no obvious name or signs.

The clinic is operated through the Ibogaine Association (FeoNote: Which is actually in Rosarito, Mexico), which displays a picture of the house on its Web site and provides a San Diego phone number - though a staff member reached there declined to comment on the death or provide additional information on how the program is run.

The attending physician at the Tijuana clinic, Itzcoatl Medina, said Sears was receiving treatment when he died. Medina said a pulmonary thrombosis is an obstruction in the vascular system, usually from a blood clot. Medina said that infections can sometimes lead to clots, and Sears had refused to take antibiotics for an infection.

Medina, who declined to comment on who runs the clinic, said Sears had signed a release form to participate in the program.

According to PunkNews.org, RKL was a fixture of the '90s Santa Barbara punk scene. Two members of the band, guitarist Chris Rest and drummer Dave Raun, went on to join LAGWAGON. Sears was the vocalist of the band in 1983-1989 and 1994-1996 and was responsible for the vocals on the band's Epitaph full-length "Riches to Rags". The band split up around 1996 but had reunited in various configurations 2001, 2002, 2004 and 2005. A posthumous collection, "Keep Laughing - The Best Of RKL", appeared in 2001.

After his time in RKL, Jason recorded "Jason Sears And Mercury Legion", which was released last year.

FeoNote: Ibogaine, is an hallucinogenic drug, derived from the roots of a shrub called Tabernanthe iboga, which grows in Gabon, West Africa. Its side effects include nausea, vomiting, loss of coordination and a potentially dangerous reduction in blood pressure and heart rate. There have been several documented deaths in connection with the drug. Some fatalities may have be caused by pre-existing heart conditions made lethal by ibogaine's effects. Over at heroin-detox.com, addicts rave about it, how it stops addiction and withdrawels from heroin to methadone and more. Yet they also talk about doing more Ibogaine, leading many skeptics to feel that addicts merely substitute one dangerous hallucinogenic drug for another. Its effects aren't for everybody.

The following link offers the latest research information on Ibogaine. maps.org

This is the second time this week that a famous person died in a dubious Mexican Clinic or hospital. Although Sears was undoubtedly at one hell of a crappy shit hole.
QUICK BITES
Horror Toons
Man but the Horror is amping up over them there Mohammed cartoons. The original ones that appeared in Denmark were pretty benign, but when you're an insane, murderous thug, any excuse to kill and torture will do: Especially in the name of a non-existent god who is absolutely powerless to exact revenge himself.
Over at ZombieTime.com, where they keep a studied non-stop photographic depiction of the hatred and racism that is constantly boiling in San Francisco, they are running a whole slew of Mohammed illustrations throughout the ages. Something to note that they haven't put up yet, is that many of the same people who are pretending to be enraged (Look! Look! I'm on International TV!) are the same ones who also have pictures of ol' Mo' in their protests.
Message to former president William J. Clinton: they're just freaking cartoons, Willy! Get over yourself! There was nothing "appalling" about those original cartoons. Denmark, like the US, is a free nation, and has a long history of Heavy Metal and Death Metal acts trashing Christianity. Protests in San Francisco routinely trash Judaism and frequently call for the death of Jews, the support of terrorists who kill Americans, and the killing of everyone who doesn't share their opinion. Its called "Free Speech", Billy boy! Learn to live with it!
Message to the Pentagon about a very different cartoon and a very different cartoonist. Its just a freaking cartoon, you boobs! You're supposed to be defending a free country, well, this is what our troops and I fought for!* - and the cartoon is not in any way a slight against our troops fighting in Iraq - it's a joke on your handling of it! Learn to deal with criticism. Learn to live with it!
*Yeah, I'm a military veteran. Four years in the Navy and I left with an honorable discharge. And though I joined at the height of a conflict, I was never involved in direct fighting with a soldier of an enemy country. So in truth, though I signed up to fight and die for my country, I was never called upon to do so.
AND
GIRLS AND CORPSES
It's the Valentine's Day issue of GirlsAndCorpses.com! Robert Rhine's sick and seedy paen to love, sex, and the dead (but mainly a parody of "lad magazines"), gets all romantic for the month of lovers, which also coincides with Black History month in the US.
What's more, February is also the month of E.C.McMullen Jr.'s birthday (that's me, writing in the third person - I'm just that sick). I wrote a movie review of STINK OF FLESH which you will only find at girlsandcorpses.com.
Haunted Links:
The Chancery House
Evil On A
Budget
Every Evil Overlord has to start somewhere.
Evil Overlord,
Inc.
Valuable advice for setting up your own world dominating empire.
GoreLets
Once this site buries its hook in you, you won't want to pull it out.
Halloween
Midis - Music - and Wavs
Hell2U
Hell, Michigan. It's a beautiful little place that's a helluva lot of fun to visit.
The Hilarious House of Frightenstein
I've never met a soul who remembers this whacked out show, yet Canadians Bill Strutt and Ben Kane have created this excellent tribute site.
The Monster Mash
Dancing monsters. This time with lyrics.
The Moonlit
Road
MustDie
A Russian Metal music site. Now in English too!
Rather Good
Not Haunted or Horror but being this twisted, where else would he have a link?
The Ossuary In Sedlac
A massive and ornate building made of human bones.
LINK TO ME, BABY!

Use the graphic above and link it back to feoamante.com!
FROM


E.C. McMullen Jr.




WILLOW BLUE




KINDLE



"'Willow Blue' will burrow under your skin and stay there long after you've put the book down."
- Jeffrey Reddick, Creator of FINAL DESTINATION

PERPETUAL BULLET
PAPERBACK

"'Some People' ... may be the standout story in the book."
- John Grant, 2 time Hugo Winner and creator of Infinityplus

ALSO

E.C. McMullen Jr.'s
short story
CEDO LOOKED LIKE PEOPLE
in the anthology


FEAR THE REAPER




PAPERBACK


"This Ray Bradbury-esque is one of the most memorable and one of the more original stories I've read in a long time."
- Reviewer, Amazon

HORROR 201: The Silver Scream Vol. 1
A tome of interviews and essays by
RAY BRADBURY,
WES CRAVEN,
TOM HOLLAND,
E.C. McMULLEN Jr., GEORGE A. ROMERO, and many more.